Current Exhibitions 2017

Darcilio Lima (1944 - 1991) included in the exhibition "DELIRIOUS"
MET BREUER curated by Kelly Baum



Press release



    
Past Exhibitions 2017

William Mortensen and the Coven of the Sibylline
The Living Gallery Outpost, NYC



Featuring William Mortensen, Alexis Karl, Kim Bo Yung, Nyahzul C Blanco, Luciana Lupe Vasconcelos,  
Vivien Masters,Tiffany Hsiang, Tine Kindermann, 

Aurore Lephilipponnat

, Josh Stebbins, Barry William Hale,
Ken Weaver, Zach Brown, Alessandro Keegan. curated by Stephen Romano 
Press Release
Review Zeroequalstwo.net - FLEETING DARKNESS: WILLIAM MORTENSEN AND THE COVEN OF THE SIBYLLINE




Alexis Palmer Karl  "THE ECSTASY OF FORBIDDEN DAYLIGHT" PRATT INSTITUTE
PRATT INSTITUTE



Pratt Institute and Stephen Romano Gallery are pleased to present a solo exhibition 
by New York artist Alexis Palmer Karl entitled " THE ECSTASY OF FORBIDDEN DAYLIGHT" 
Oct 12-Nov 12 with an opening reception for the artist OCT 12th 6-8.
Press Release
Interview with Alexis Palmer Karl on DISINFO.com 




De Domo Diaboli (The Devil's House)
The Living Gallery NYC




October 21 2017 - Stephen Romano Gallery is thrilled to announce the exhibition "DE DOMO DIABOLI" 
(The Devil's House) in association with The Living Gallery Outpost in New York City's East Village. 
The exhibition celebrates Dia de los Muertos (Day of the Dead) 2017 and All Hallows' Eve (Halloween) 2017 
by curating together some of the most celebrated contemporary and historical artists whose subject is the 
art of the esoteric, βλασφημέω (the old ways) and folkloristic magic.
The exhibition will feature never seen before art from William Mortensen, William Hope, Jack Edwards.
Press Release






Darcilio Lima included in the exhibition at Reina Sophia Museum, Madrid. 
Mário Pedrosa: On the Affective Nature of Form
April 28 - October 16, 2017 / Sabatini Building, Floor 3
      






SCOPE ART FAIR 2017 - featuring the art of William Mortensen (1897 - 1965) and Darcilio Lima (1944 - 1991)









OUTSIDER ART FAIR 2017






Past Exhibitions 2016


"MATERIA PRIMA" BLAM GALLERY, Brooklyn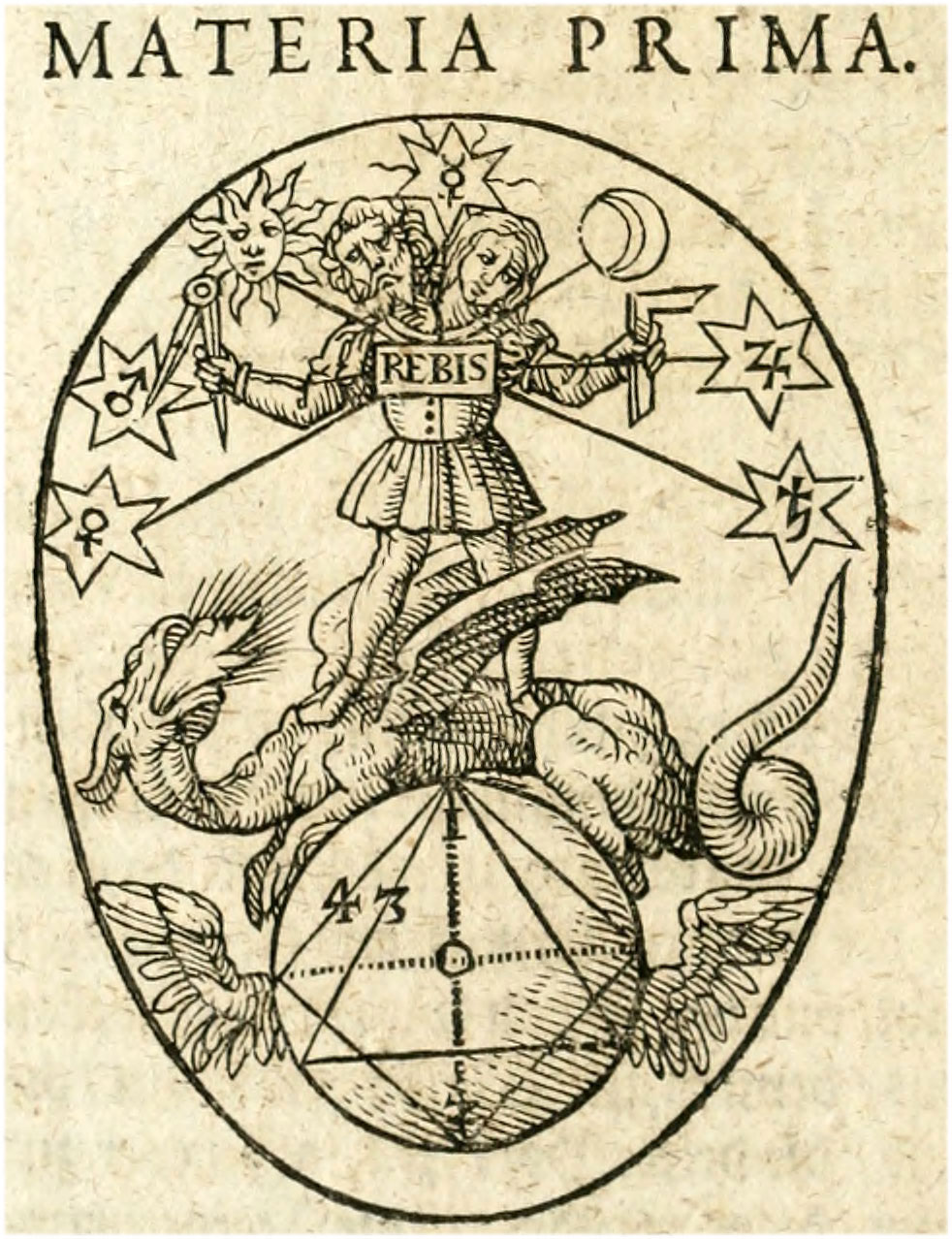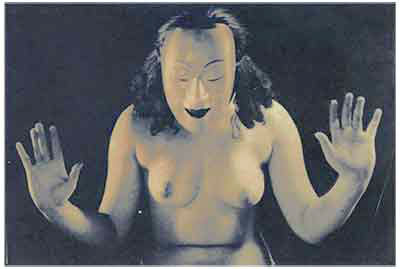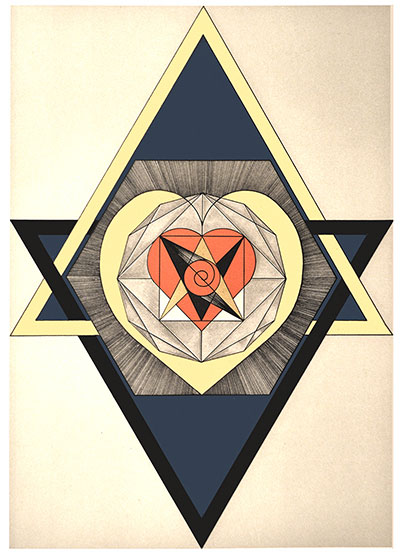 June 2 - July 31 2016

GALLERY III  curated by Stephen Romano


Includes works by Rithika Merchant, Gigi Chen, Deirdre Sullivan Beeman, Darcilio Lima, Martin Ramirez,Marko Velk, Lori Field, 
Robert Johnsson, William Mortensen, The Venus of Detroit, Dolorosa De La Cruz,Ray Robinson, Charles Dellschau and others.


May 3 - 29 2016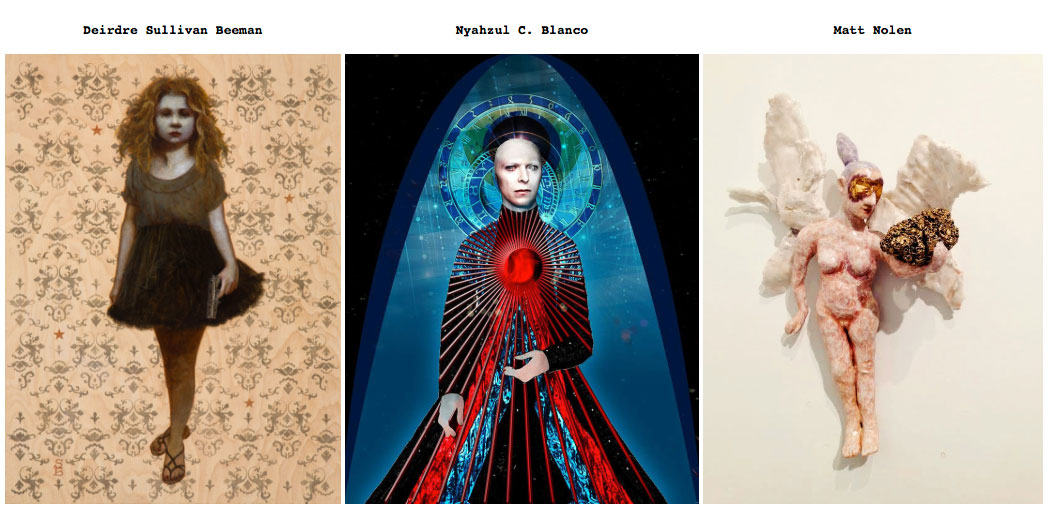 concurrent exhibition:

STATIM FINIS - a group exhibition featuring the works of Charles Dellschau, Darcilio Lima, Colin Christian, Jon Jaylo, Erin O'Shea, Travis Lawrence, 
William Blayney, William Mortensen, Rithika Merchant, Linnea Strid, Steven Bradshaw, Jel Ena, Erna Kd, Masae Shimoichi, Marko Velk, Lori Field 
Matthew Dutton, Joel Lorand, Ray Robinson, Tim Kern, Anthony Mangicapra, Bree Jonson, Stephanie Lucas, Gigi Chen, Art Toulinov, Inge Vandormael
Cendrine Rovini, Bruna D'Alessandro, Cecilia Avendano Bobillier, Samuel D Gliner, Tine Kindermann, A. Fiorillo, Barry William Hale, Loic Lukas.







April 1 - May 1 2016     


Past Exhibitions 2015

Dec 17 2015 - Feb 28 2016   
"Charles A.A. Dellschau (1830 - 1923): American Visionary"    

concurrent exhibition:

"Hieroglyphica"

Esther Pearl Watson

Artists include Esther Pearl Watson, Gigi Chen, Cendrine Rovini, Tine Kindermann, Jodie Lynkeechow, Matt Nolen, Dolorosa De La Cruz,              
Rene Pierre Allain, Tamara Kostianovsky, Heiko Müller, Erin O'Shea, Shawn Thornton, Nyahzul C Blanco, David Molesky, Inge Vandormael, 
Erna Kd, Maria Kreyn, Lori Field, Jel Ena, El Gato Chimney, Barry William Hale, Colin Christian, Rithika Merchant, Darcilio Lima, 
William Blayney, William Mortensen and  others. 
concurrent exhibition:

Morbid Anatomy Benefit Print Portfolio Curated by Mark Dion
ongoing through 2016.

The Morbid Anatomy Museum is pleased to announce the launch of its first benefit print portfolio, curated by acclaimed artist Mark Dion. 
The portfolio includes eight 8 x 10″ limited edition prints made especially for the Museum by Dion, Kiki Smith, Alexis Rockman, Tessa Farmer, 
Dana Sherwood, Nathan Catlin, Robert Marbury, and Beauvais Lyons, printed by Nathan Catlin. Each artist has created an original print that 
responds to and celebrates the Morbid Anatomy Museum's mission to explore the intersections of death, beauty, and that which falls between 
the cracks. Prints are on a variety of archival papers and include etching, lithography, linoleum print, digital print, and screen print.
The portfolio is an edition of 20, bound in a laser-etched folder, and begins at a cost of $5,500. Ten portfolios are currently available. 
Proceeds from the sale of the portfolio support the Morbid Anatomy Museum's exhibitions and public and education programs. 
Each print is signed and numbered.



image: Mark Dion "Serpent Before the Fall, Fuji Mermaid, Snakestone, Basilisk, Mandrake, Cockatrice," 2015. 
Screenprint on Strathmore Bristol paper 
      

October 29 - Dec 13
Jel Ena "Sanctum Infernum" 
This exhibition is accompanied by a catalog with texts by Sas Christian, Samuel Gliner and Decadence Darling.

concurrent exhibition:
"Magica Sexualis" 

Press Release


      

September 3rd - October 25 2015 INNAUGURAL EXHIBITIONS AT BUSHWICK LOCATION.





 

424-A 3rd Avenue Brooklyn, NY (347) 799-1017
          
featuring works by including Kris Kuksi, Kymia Nawabi, Martin Wittfooth, El Gato Chimney, 
Rithika Merchant, Caitlin McCormack, Jel Ena, Pulu Zhao, Rene Allain, David Molesky, 
Erna Kd, Matthew Dutton, Lizz Lopez, Joseph McVetty, Lori Field, Peca, Barry William Hale and 
Hunter Stableras well as spirit and vernacular photography, American and international folk art, 
and much more.




          





March 5th - April 25 2015 
EL GATO CHIMNEY "DE RERUM NATURA"


"ABUNDANTIA CORNU COPIAE"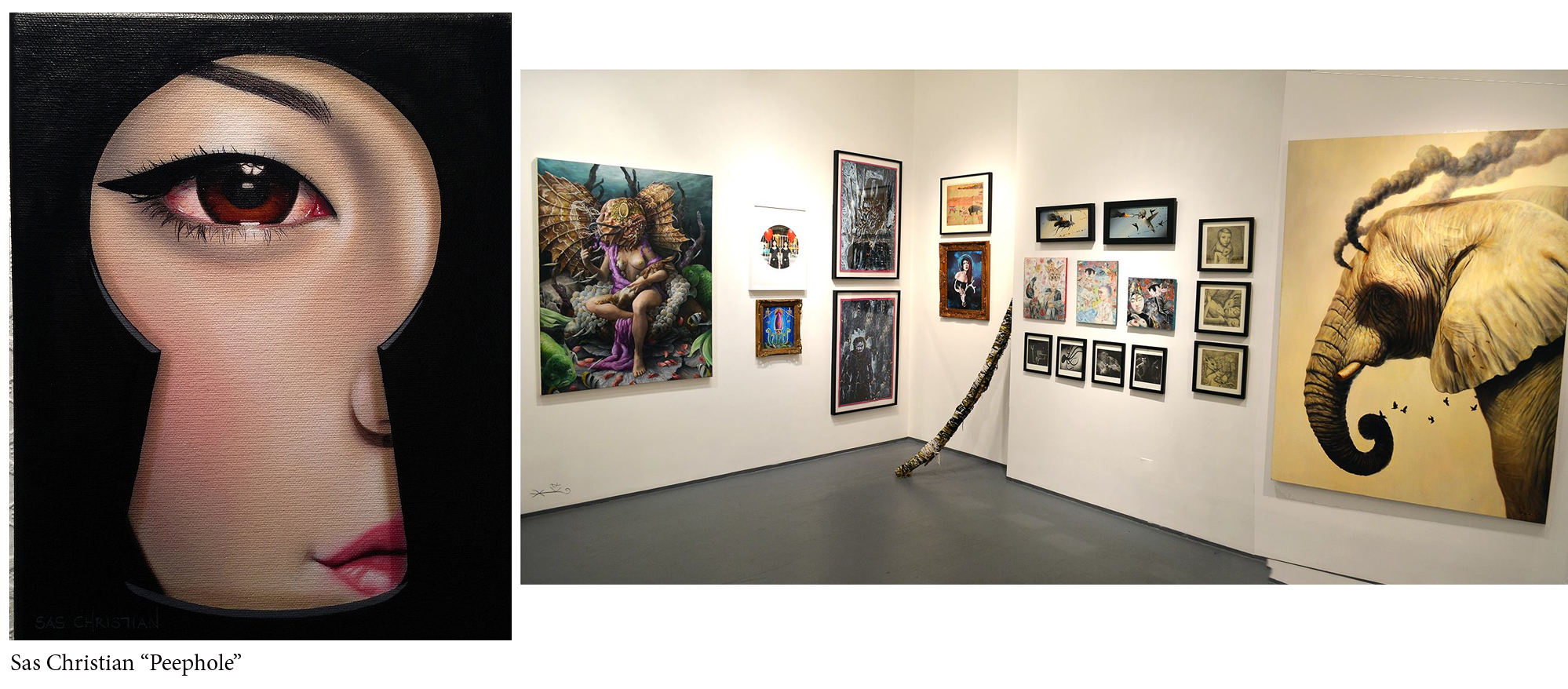 Featuring works by: Henry Darger, Cecilia Avendaño, Hannah Faith Yata, Rene Pierre Allain, Martin Wittfooth, El Gato Chimney, Lu Ke, 
Sas Christian, Aunia Kahn, Hunter Stabler, Huston Ripley, Paul Campbell, Lori Field, Judith Scott, Erna Kd, Darcilio Lima, Joseph McVetty, 
C.T. McClusky,  Lu Zhang, Pulu Zhao, Teiji Hayama, Adam Miller,Charles Dellschau, Rithika Merchant, Hermon Finney, Romeyn de Hooghe, 
Eric Van Straaten, Kalyana Thiru, Michael Anderson, Martin Ramirez, Joel Lorand, Dan Barry, Morton Bartlett, Robert Bowen, Amy Friend, 
Masae Shimoichi, Ben Hotchkiss, Peca, Nyahzul Art, Tine Kindermann, Gigi Chen, Eric Richardson, William A. Blayney,  Steven Bradshaw, 
James Castle, Emile Josome Hodinos.


Main Gallery Suite 202
Darcilio Lima "Opus Magnun" 
First US solo exhibtion of the works of Brazillian Visionary  Darcilio Lima (1944-1991) .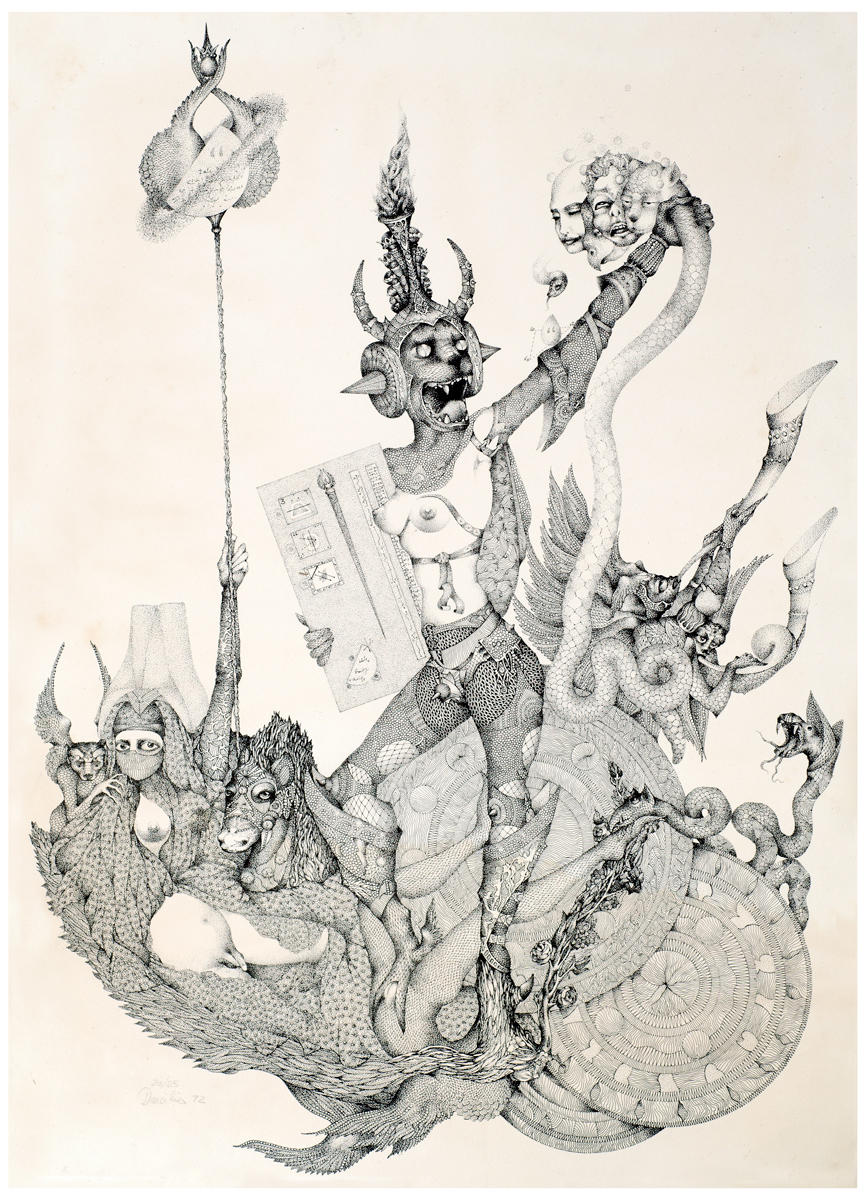 catalog available with text by Barbara Safarova.

Jan 3 - Feb 28 2015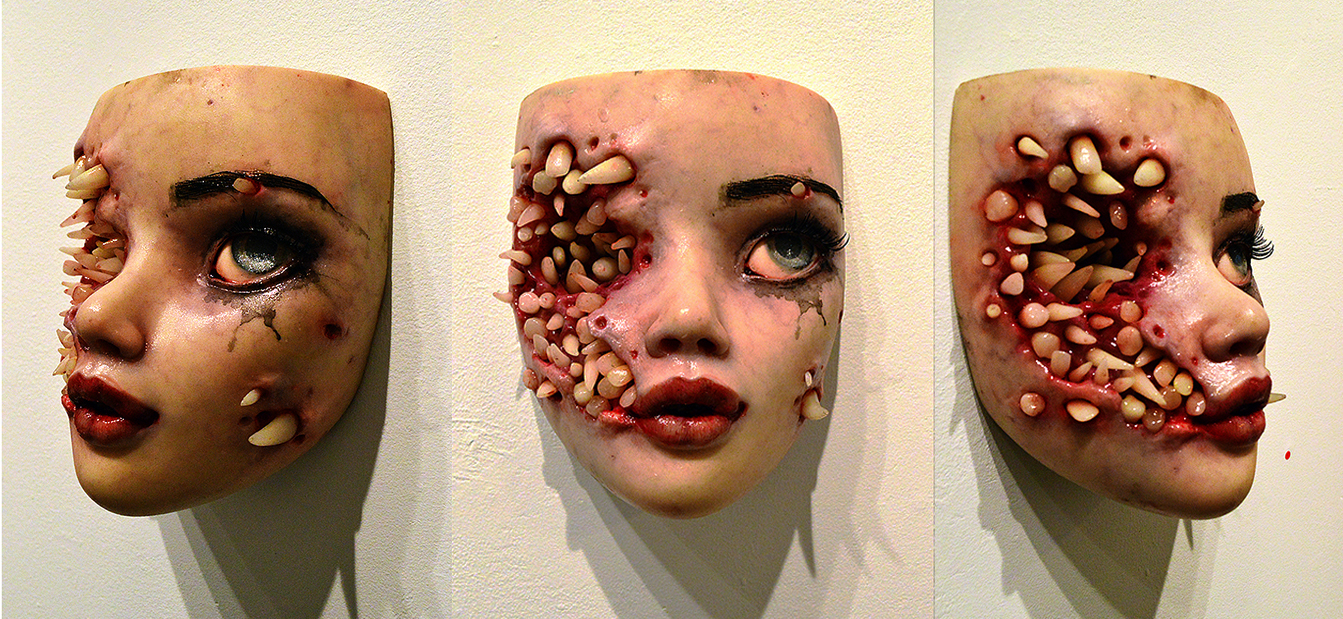 Past Exhibitions 2014
October 15 - December 31 2014
William Mortensen: American Grotesque
A survey of the works of "the father of pictorialism" William Mortensen (1897-1965) celebrating the release of
"American Grotesque: The Life and Art of William Mortensen", 2014 Feral House.
view press release
William Mortensen (1897 - 1965) was an American Photographer, primarily known for his Hollywood portraits in 
the 1920s-1940s in the pictorialist style.

Mortensen began his photographic career taking portraits of Hollywood actors and film stills. In 1931, after 
being blacklisted and excommunicated from Hollywood, Mortensen moved to the artist community of Laguna Beach, 
CA where he opened a studio and the William Mortensen School of Photography.

He preferred the pictorialism style of manipulating photographs to produce romanticist painting-like effects. 
The style brought him criticism from straight photographers of the modern realist movement and, in particular, 
he carried on a prolonged written debate with Ansel Adams. His arguments defending romanticism photography led 
him to be "ostracized from most authoritative canons of photographic history. Recent years have brought praise 
for Mortensen's development of manipulation techniques and a renewed interest in his work
concurrent exhibition:
Rik Garrett: Earth Magic
Exploring historical and personal relationships between witchcraft, feminitity and nature. 
 view press release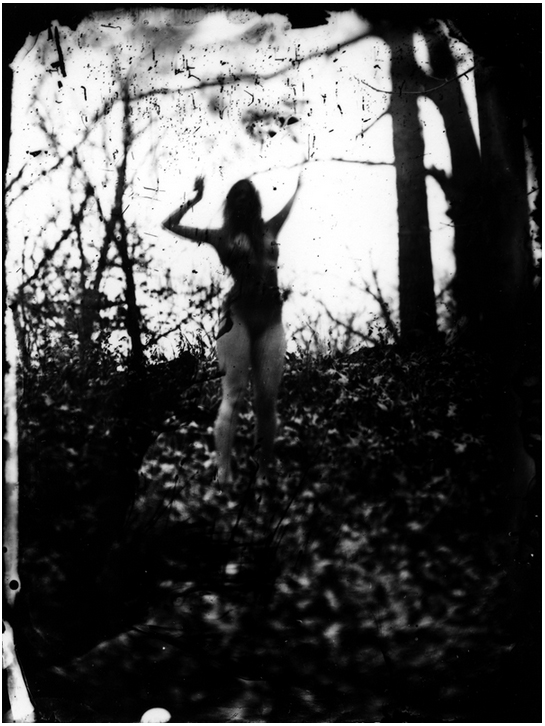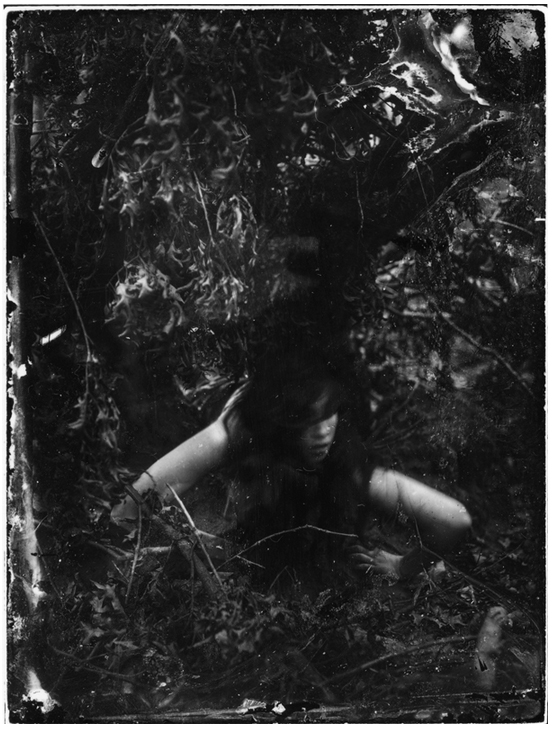 concurrent exhibition:
Lu Zhang: All The Lost Souls.
featuring an illustrated catalog with essay by Robert Morgan
 view press release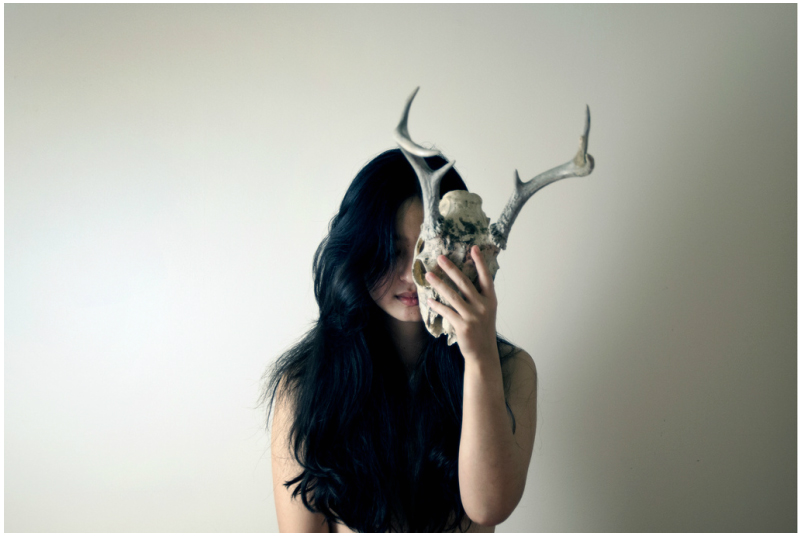 concurrent exhibition:
"In Missa Interfectionis, Verum"
The Dance of Death, Hexes, Voodoo, Curses and Witchcraft, re-envisioned.
Featuring the works of:
      
Colin Christian, Judy Chappus, Ana Bagayan, El Gato Chimney, Soey Milk, Dan Barry, Jel Ena, Caitlin McCormack, 
Eric Richardson, Matthew Dutton, Pulu Zhao, Miki Saito,  Caitlin Karolczak, Phillip Grant, Rithika Merchant, 
Aunia Kahn, Ted Victoria, Ellen Stagg, Tine Kindermann, Amber Groome,  Jennifer Lin, Erna Kd, Lori Field, 
Amy Friend, Jana Brike, Allison Sommers, Rene Lynch, Kalyana Thiru, Damian Michaels, William Mortensen, Matt Nolen, 
Steven Baines, Chie Yoshii, Peca, Jane Rosen, Joseph McVetty, Colin Christian, 
vernacular and spirit photography and others TBA.

June 3 - August 14 2014
"Mysterium Cosmographicum"





April 3 - May 31 2014 INNAUGURAL EXHIBITION 
"Welcome To The Dreamtime"
| | |
| --- | --- |
| | Henry Darger |