Celebrating the Esoteric Spirit in Art
"MAGICA SEXUALIS"
co-curated by Barry William Hale and Stephen Romano
press







Stephen Romano Gallery is pleased to announce the next group exhibition following in the series of "In Missa Interfectionis", "Opus Hypnagogia" (at Morbid Anatomy Museum) and the inaugural exhibition at Stephen Romano Gallery's new Bushwick location "Lexicon Infernali", all of which examine the interection of the esoteric, vernacual, visionary, outsider, vintage and contemporary art practices. "Magica Sexualis" is the title of a book from 1934 which fascinates as a power object, and the work presented will examine sexual energy manifest through magic practice, or the reverse, magic energy manifest though sexual themes.
Sexual magic refers to an ancient science that has been known and protected by the purest, most spiritually advanced human beings, whose purpose and goal is the harnessing and perfection of our sexual forces. A more accurate translation of sexual magic would be "sexual priesthood."
In ancient times, the priest was always accompanied by a priestess, for they represent the divine forces at the base of all creation: the masculine and feminine, the Yab-Yum, Ying-Yang, Father-Mother: the Elohim.[1]
Sex magic (sometimes spelled sex magick) is any type of sexual activity used in magical, ritualistic or otherwise religious and spiritual pursuits. One practice of sex magic is using the energy of sexual arousal or orgasm with visualization of a desired result. A premise of sex magic is the concept that sexual energy is a potent force that can be harnessed to transcend one's normally perceived reality.
The earliest known practical teachings of sex magic in the Western world come from 19th-century American occultist Paschal Beverly Randolph,"If a man has an intelligent and loving wife, with whom he is in complete accord, he can work out the problems [of how to achieve magical results] by her aid. They are a radical soul-sexive series of energies...The rite is a prayer in all cases, and the most powerful [that] earthly beings can employ...it is best for both man and wife to act together for the attainment of the mysterious objects sought. Success in any case requires the adjuvancy of a superior woman. THIS IS THE LAW!"
In the latter part of the 19th century, sexual reformer Ida Craddock published several works dealing with sacred sexuality, most notably Heavenly Bridegrooms and Psychic Wedlock. Aleister Crowley reviewed Heavenly Bridegroomsin the pages of his journal The Equinox, stating that it was: "..one of the most remarkable human documents ever produced, and it should certainly find a regular publisher in book form. The authoress of the MS. claims that she was the wife of an angel. She expounds at the greatest length the philosophy connected with this thesis. Her learning is enormous. ...This book is of incalculable value to every student of occult matters. No Magick library is complete without it."
Carl Kellner, the founder of Ordo Templi Orientis, (O.T.O.), claimed to have learned the techniques of sex magic from three adepts in this art. Aleister Crowley became involved with Theodor Reuss and Ordo Templi Orientis following the publication of The Book of Lies between 1912 and 1913. According to Crowley's account, Reuss approached him and accused him of having revealed the innermost (sexual) secret of O.T.O. in one of the cryptic chapters of this book. When it became clear to Reuss that Crowley had done so unintentionally, he initiated Crowley into the IX° (ninth degree) of O.T.O. and appointed him "Sovereign Grand Master General of Ireland, Iona and all the Britains.
The exhibition will also feature an installation by Barry William Hale that will be visibile from the street and will change depending on outside light conditions.
Artists participating in the exhibition include:
Rithika Merchant, Barry William Hale, Colin Christian, John D. Monteith, David Molesky, Steven Bradshaw, Rik Garrett, Lizz Lopez, Meesha Goldberg, Lori Field, Steven Baines, Matthew Dutton, Lu Zhang, Lori Nelson, Rory Coyne, Caitlin McCormack, Samuel D Gliner, Lauren Levato Coyne, Jennifer Lin, Michaelanthony Mandrake, Jane Cox, Gemma Gary, Ellen Stagg, Terry Tapp, Matthew J Levin, Nyahzul Blanco, Jana Brike, Heiko Muller, Cendrine Rovini, William H Mortensen, Alexis Murray, Darcilio Lima, Elizabeth Shupe, Matt Nolen, Brittany Markert, Sergio Barrale, Roland Hendrickson, Eric Richardson, Jonathon Rosen, Steven Gibb, Maria Kreyn, Limor Gasko, Shonagh Adelman, Inge Vandormael, Dolorosa De La Cruz and others.
Vernacular and Folk Art, Vintage photography.
October 29 - December 13 2015
Co-curator Barry William Hale is an Australian based artist. His artwork has been exhibited in major Australian institutions and featured in the Adelaide Fringe Festival and Sydney Biennial. His artwork was a central component of the national touring exhibition Windows to the Sacred. He also exhibited in I:mage 1 and 2 curated by Robert Ansell as well as "Opus Hypnagogia" at Morbid Anatomy Museum and "Lexicon Infernali" at Stephen Romano Gallery in Brooklyn. His book "Legion 49" was published by Fulgur Esoterica in 2009 to great acclaim. Barry William Hale curated the exhibition "The Occult Visions of Rosaleen Norton" in 2000 in Sydney. Barry William Hale's works was most recently the subject of a feature on Disinfo.com.
Please contact Stephen Romano Gallery at romanostephen@gmail.com for further information and visuals for this exhibition.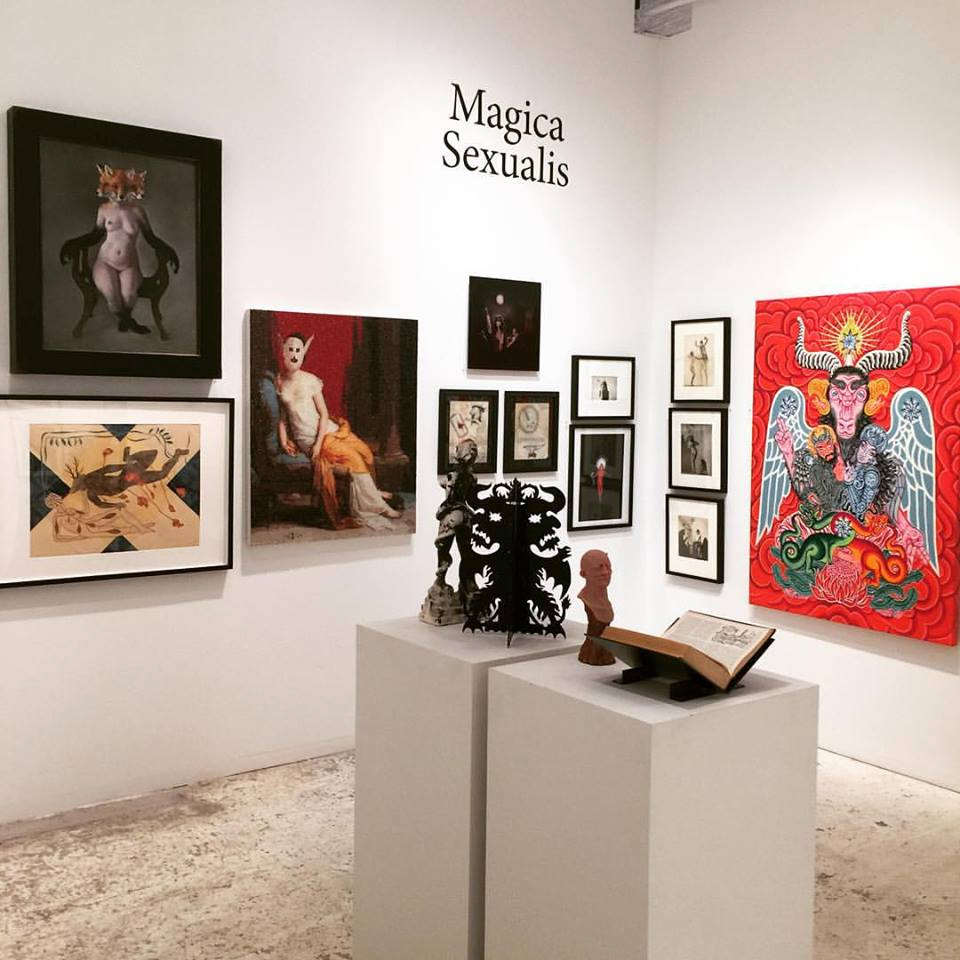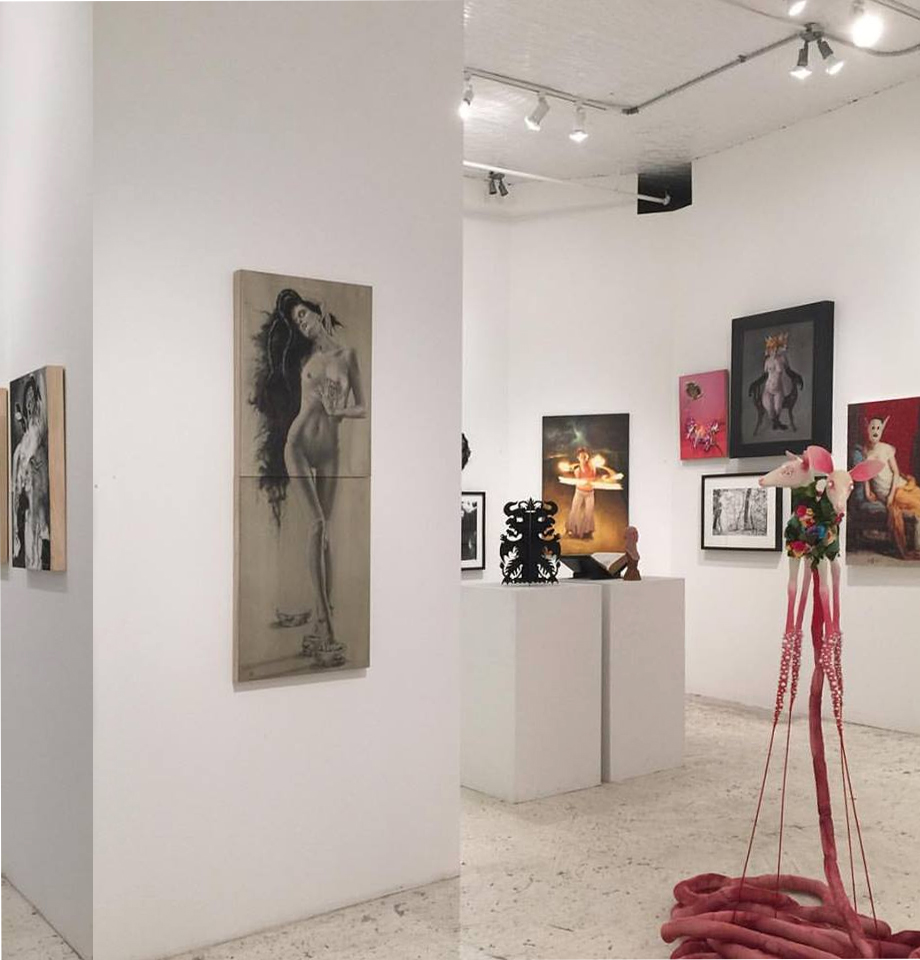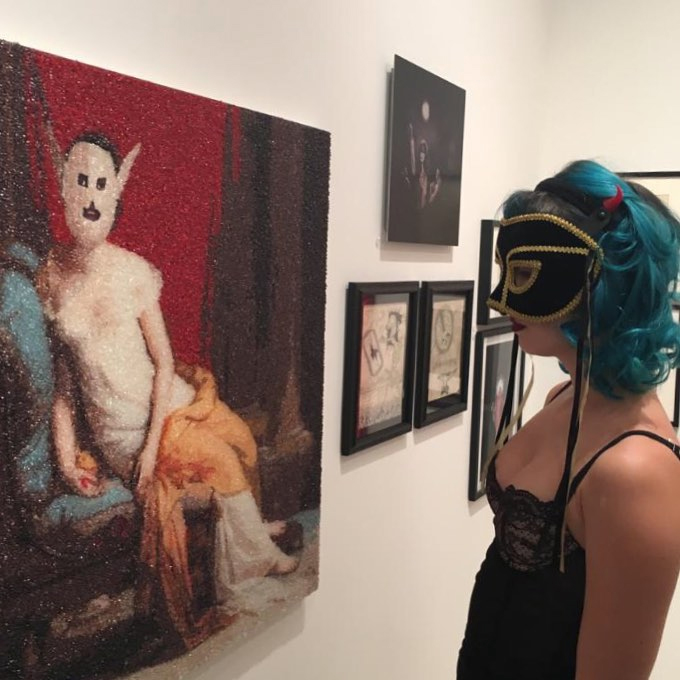 | | |
| --- | --- |
| Barry William Hale " BAPHOMET - Rex Mundi " 2015 | Barry William Hale "Philosophers of Decadence #2. Nibbas" paper cut outs. |
Barry William Hale
"Legion 49 Sculptural Series"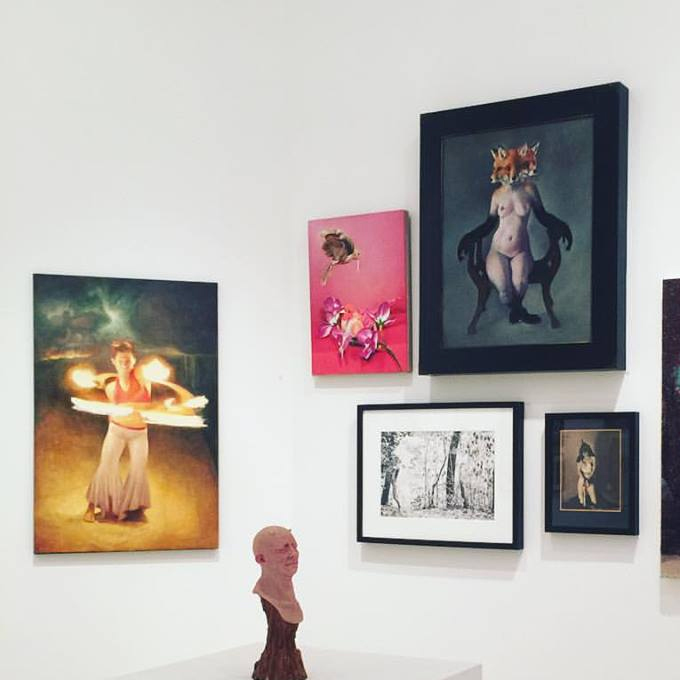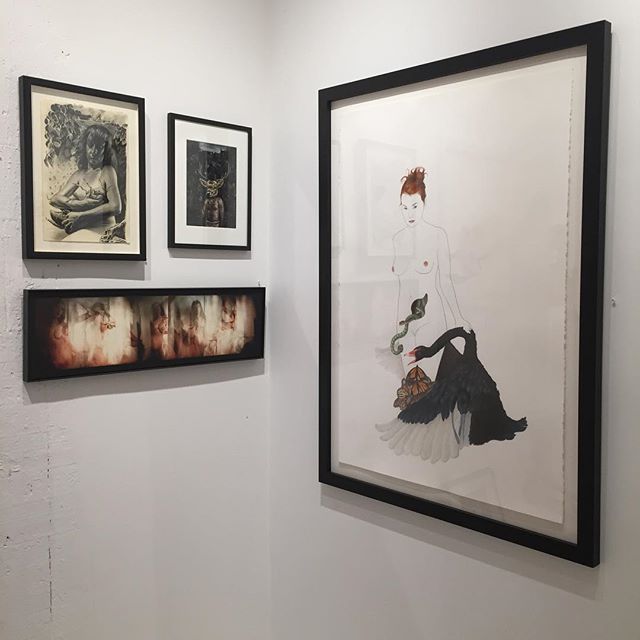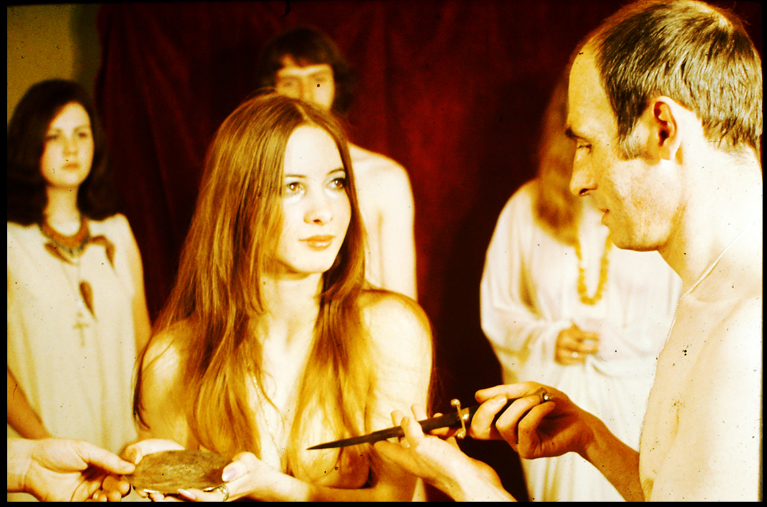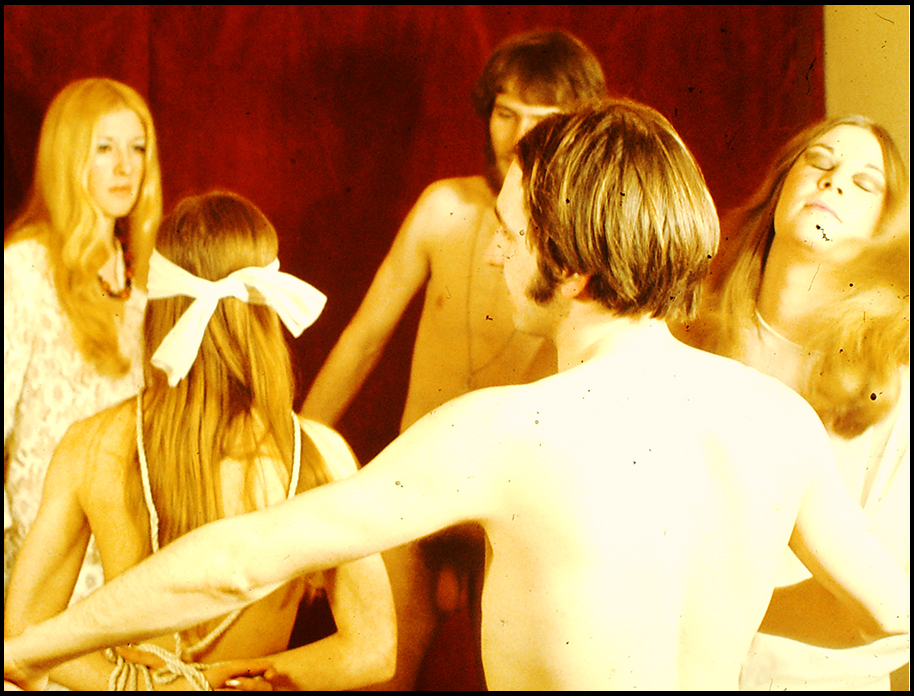 Stewart Farrar "Alexandrian Witchcraft Initiation Ceremony of Janet Farrar (nee Owen), U.K. 1970"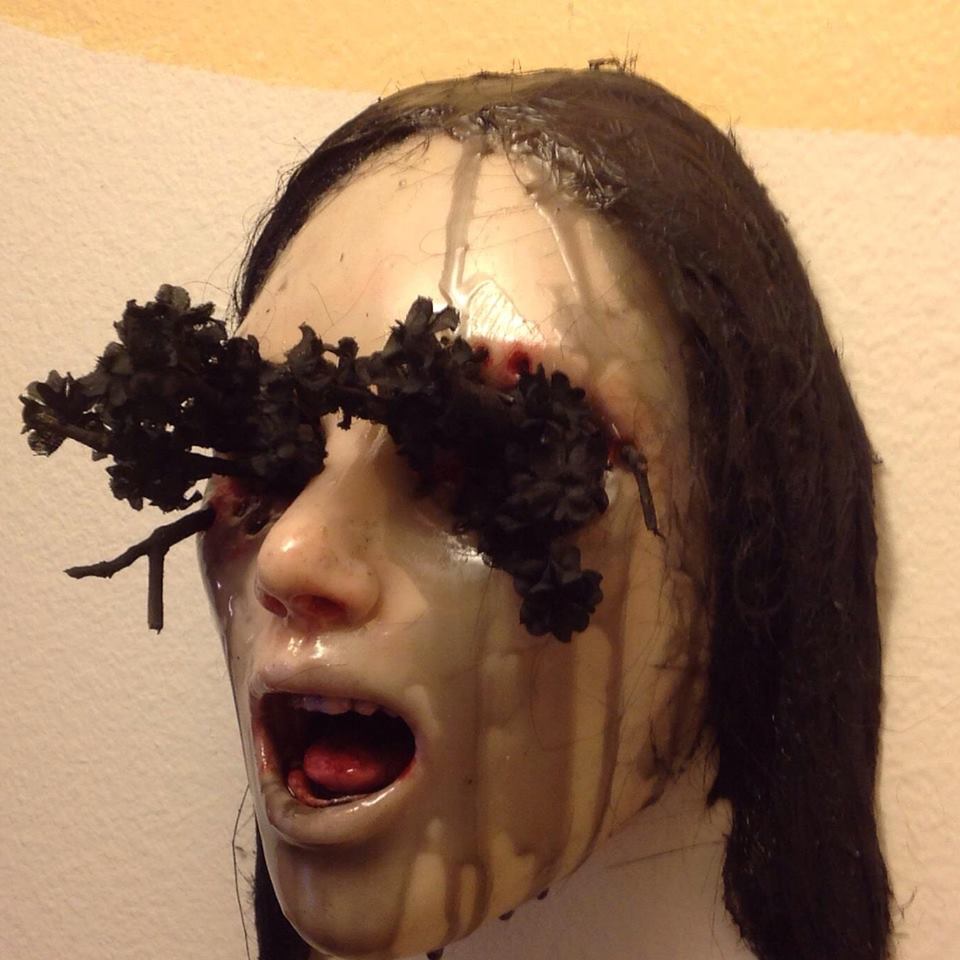 Colin Christian "Stricken" 2015
The Art of Cendrine Rovini "Magica Sexualis"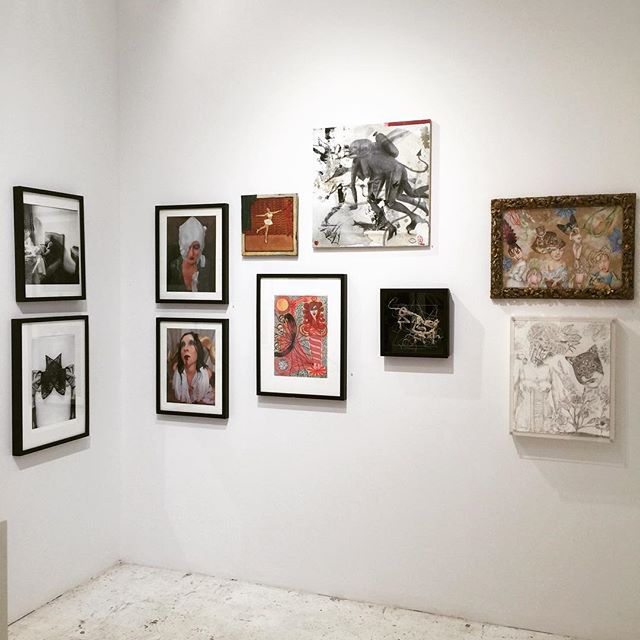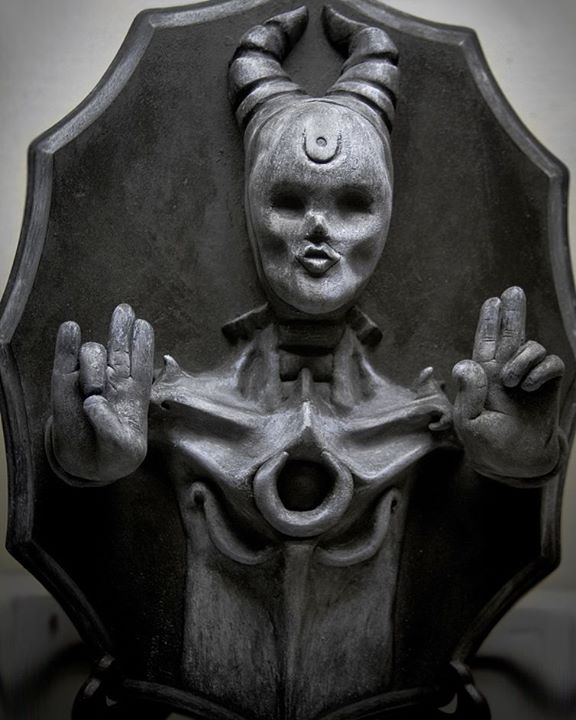 Samuel D Gliner VENEFICA // 2015 |
John D. Monteith "Demon Studies" 2015
The Art of Brittany Markert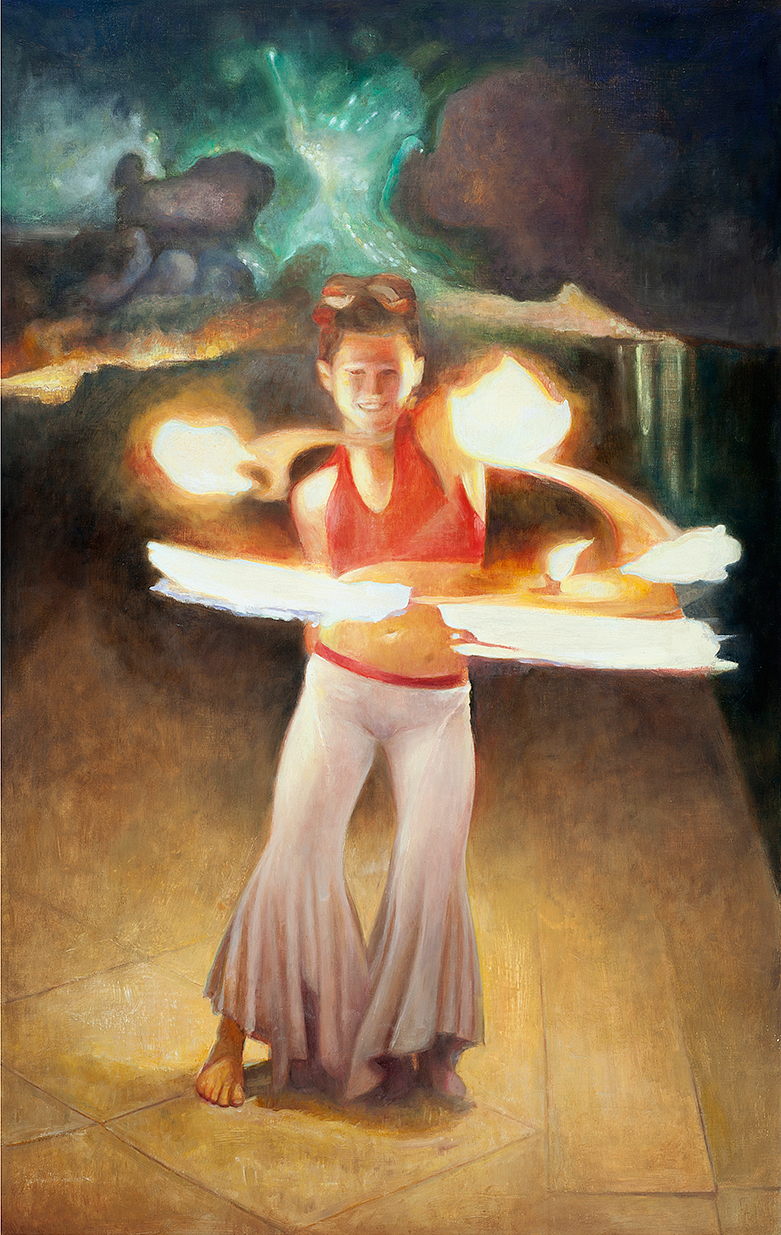 David Molesky "Untitled" 2015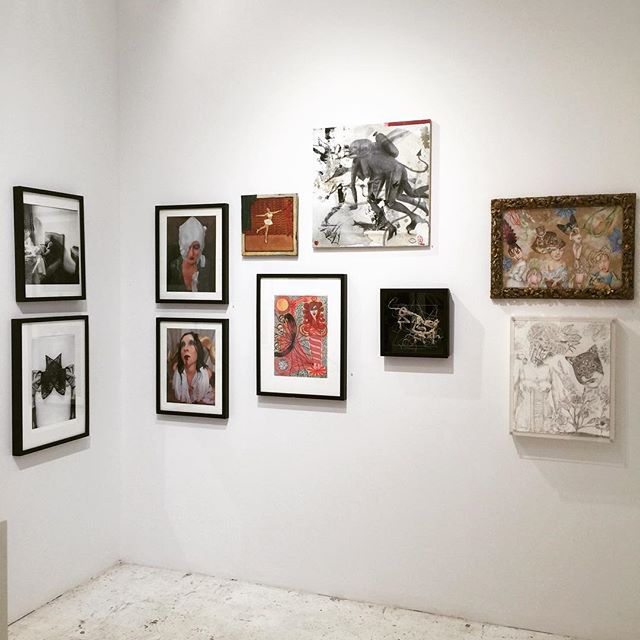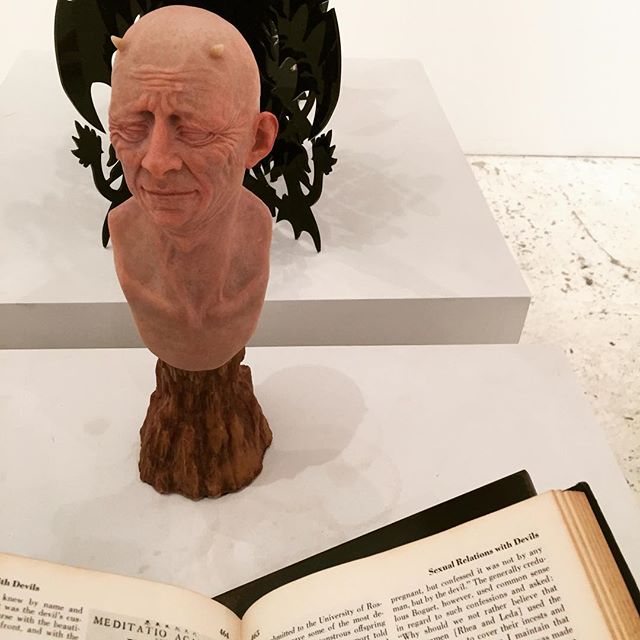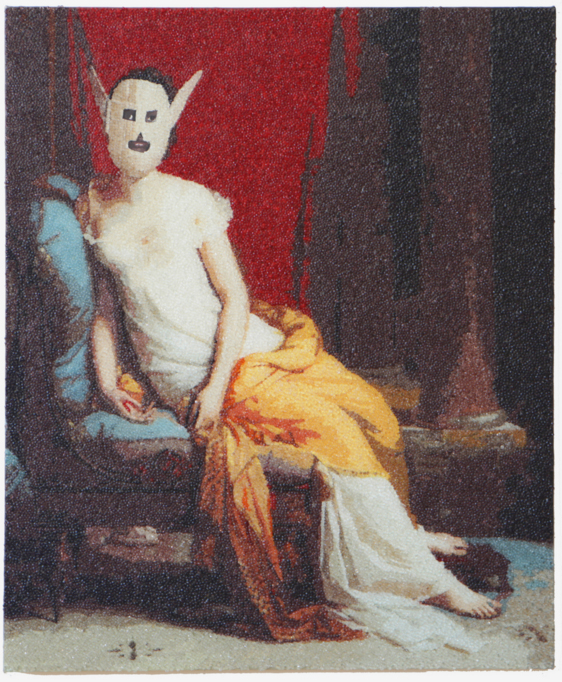 Shonagh Adelman "Venus De Mardi Gras", 2014 .
| | |
| --- | --- |
| Rik Garrett - "Earth Magic" | Alexis Murray - "Stella" |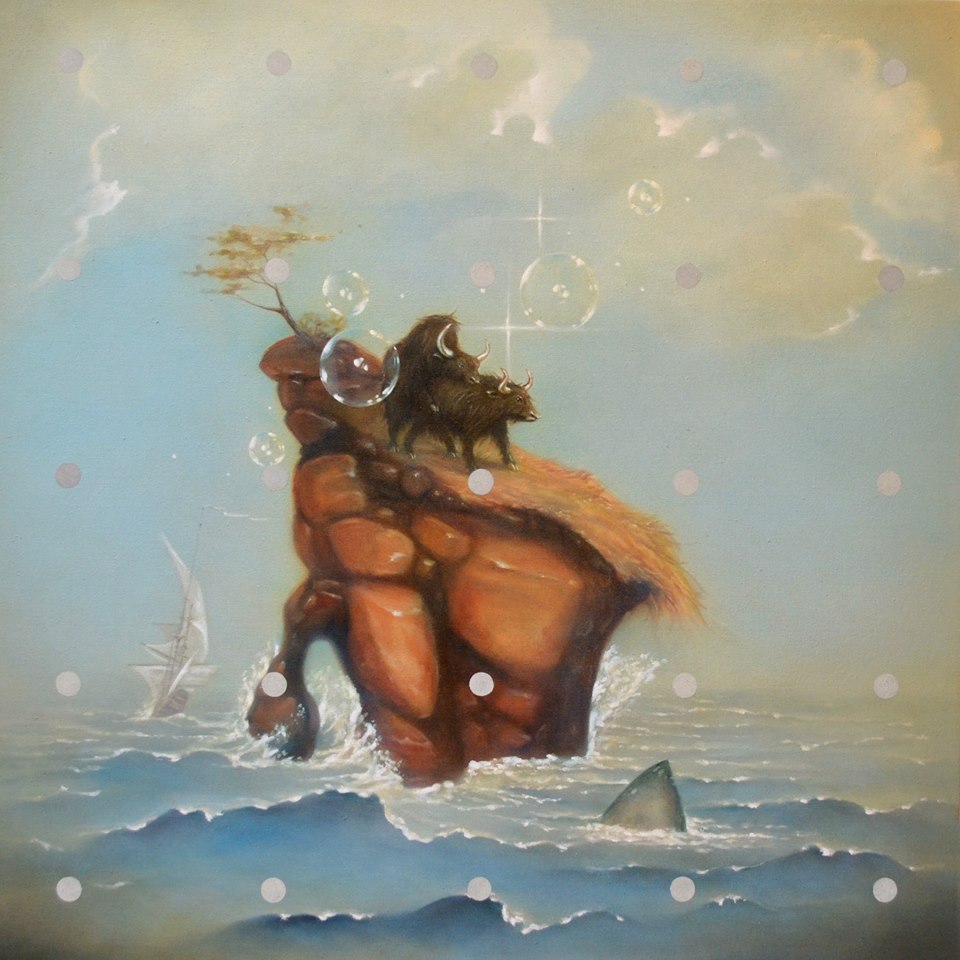 The Art of Steven Baines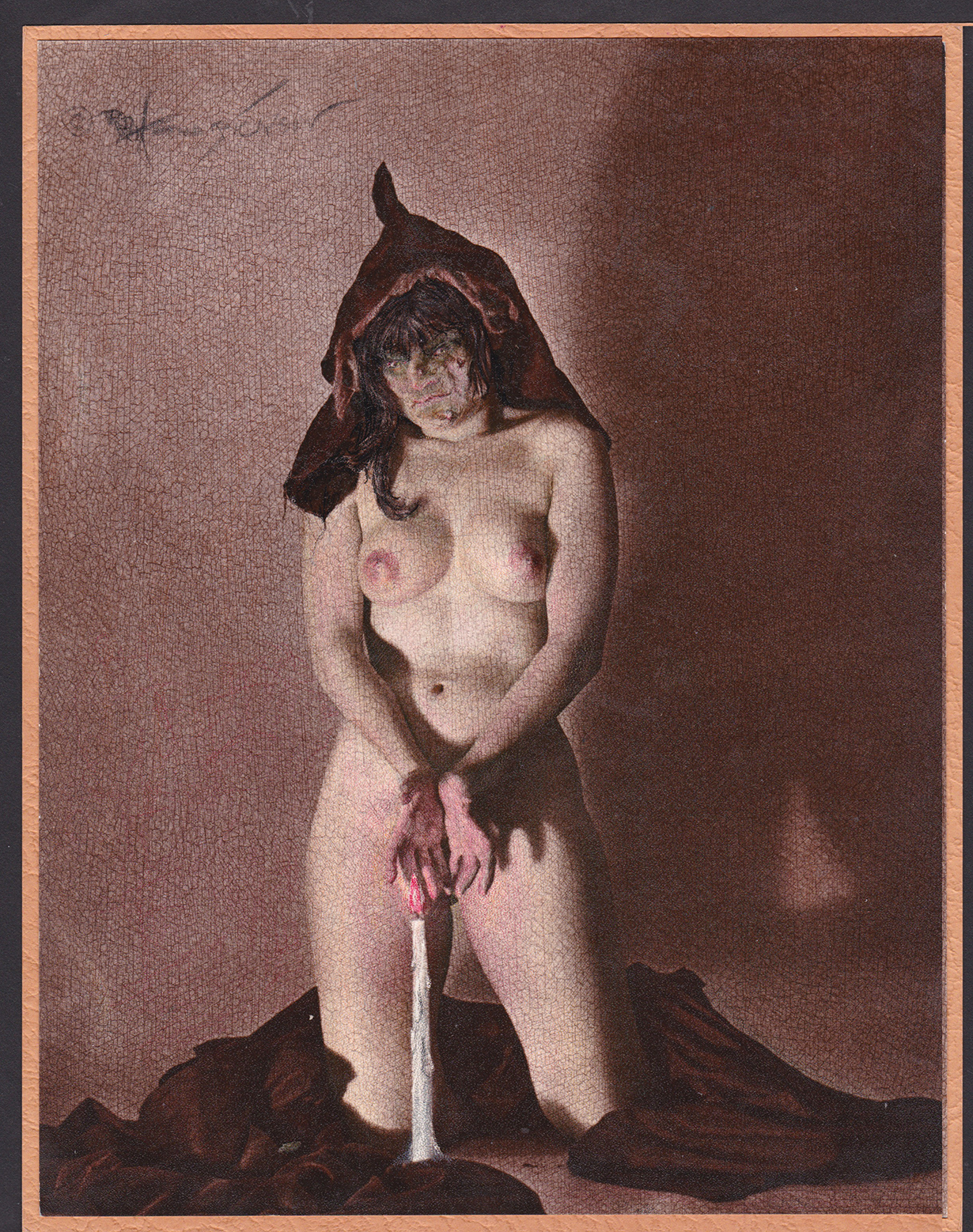 Roland Hendrickson "Season of the Witch" c. 1960.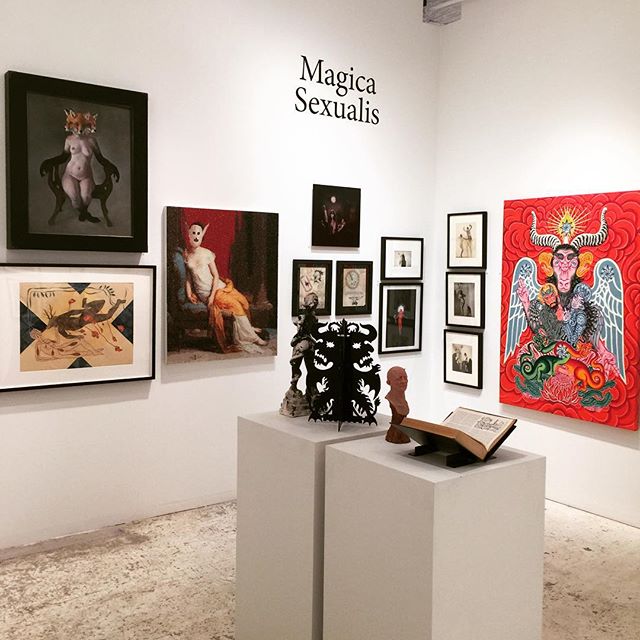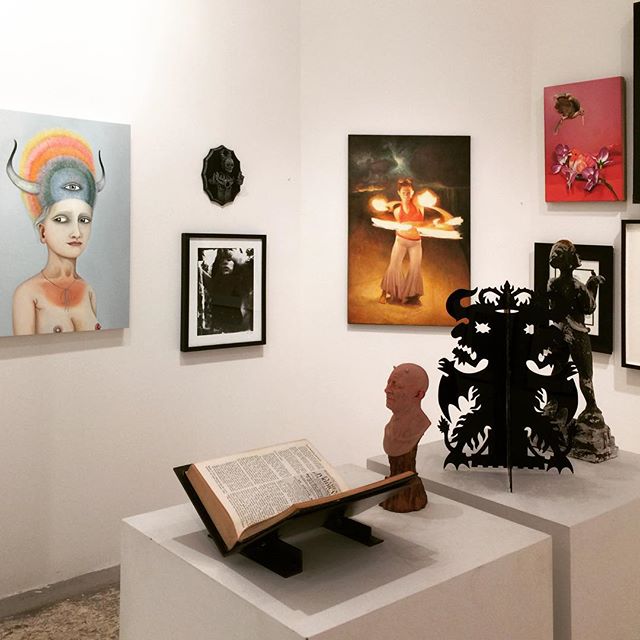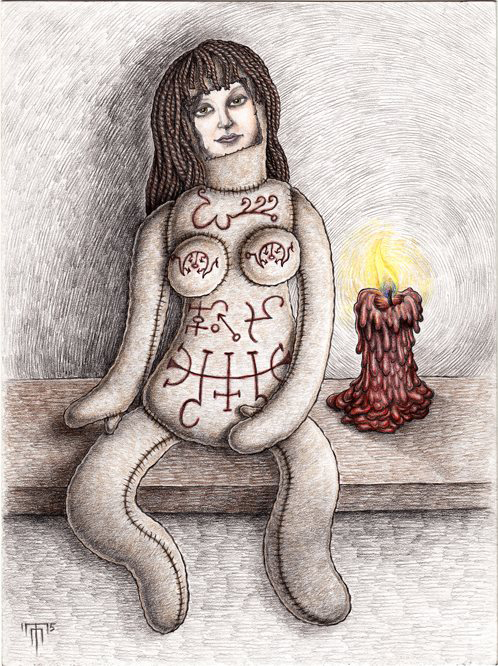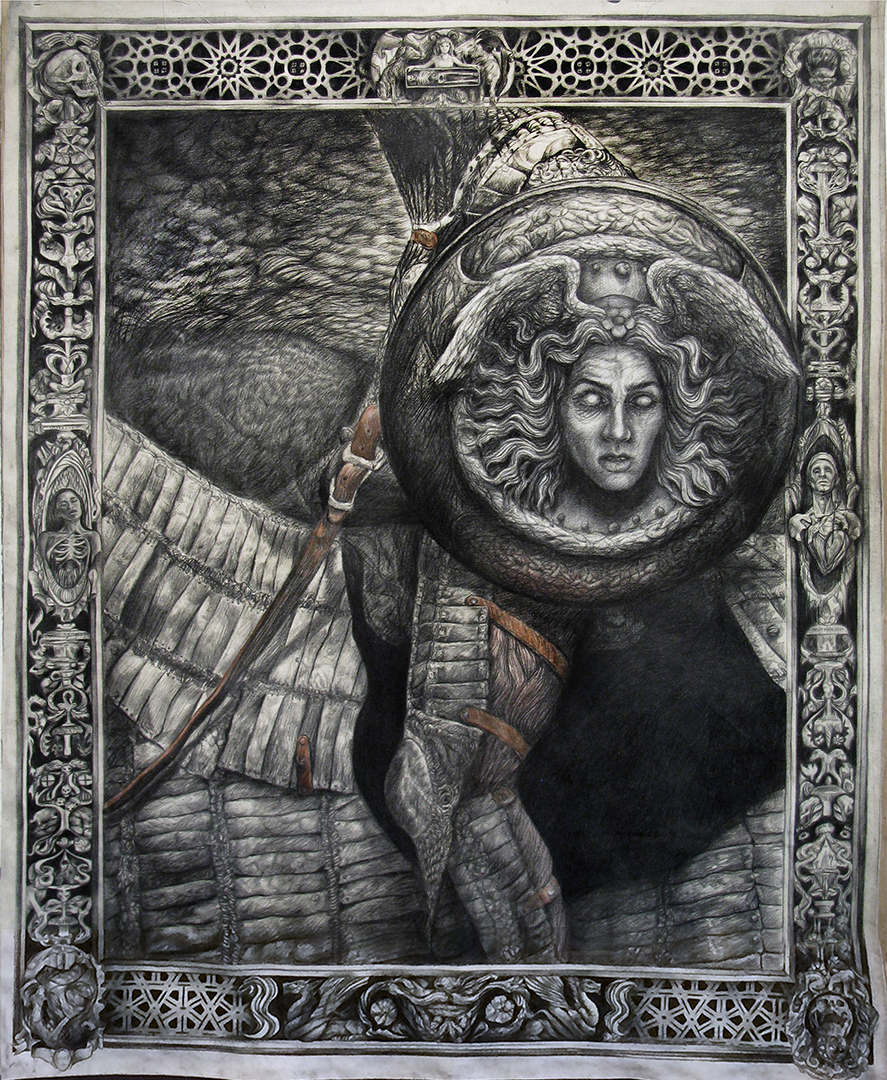 Sergio Barrale "The Gorgon" 2015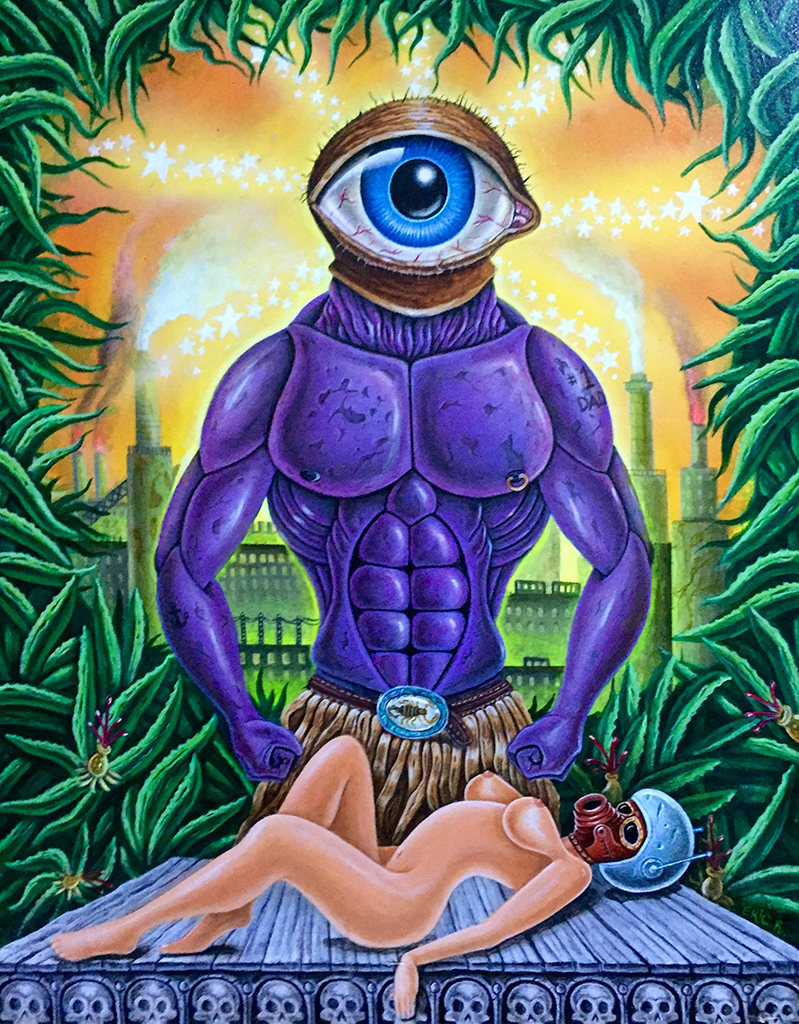 Eric Richardson "Eye of the Beholder" 2015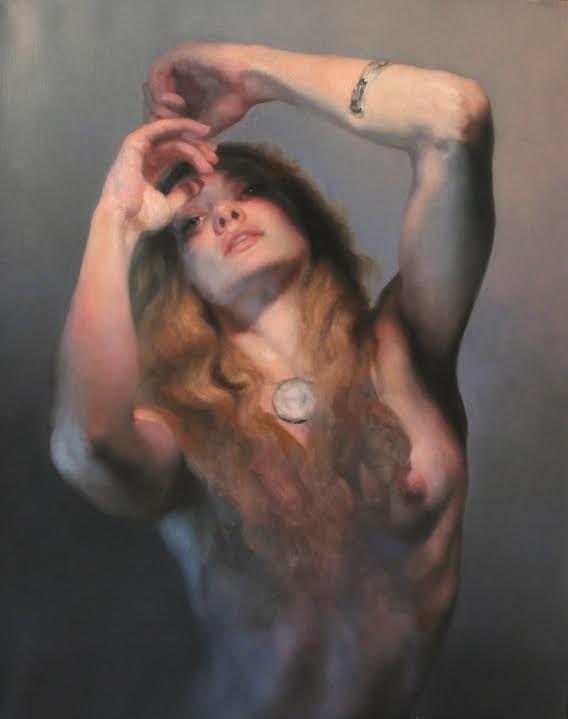 Ellen Stagg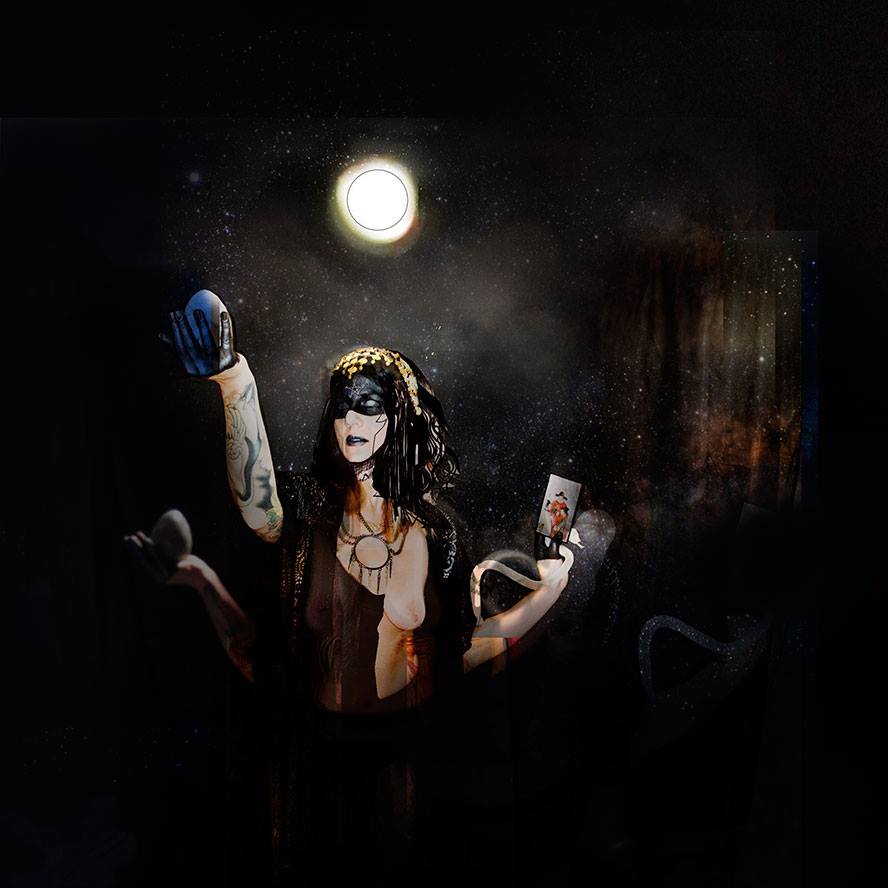 Nyahzul Blanco "DIA LUNA" 2015 Photomontage.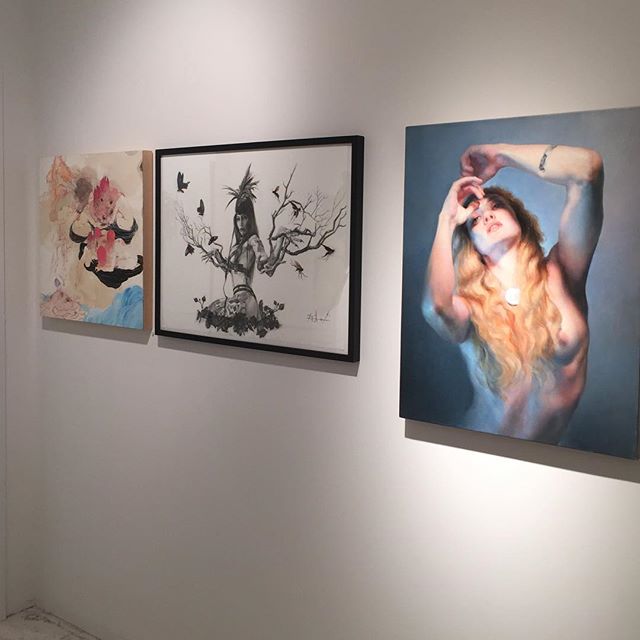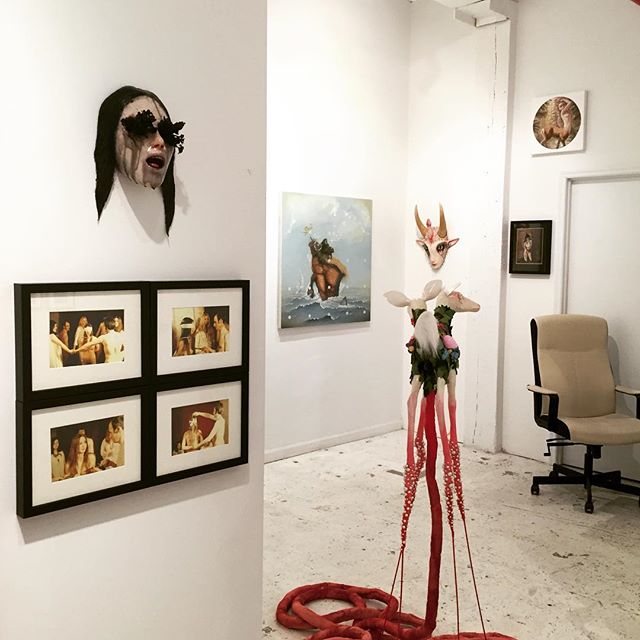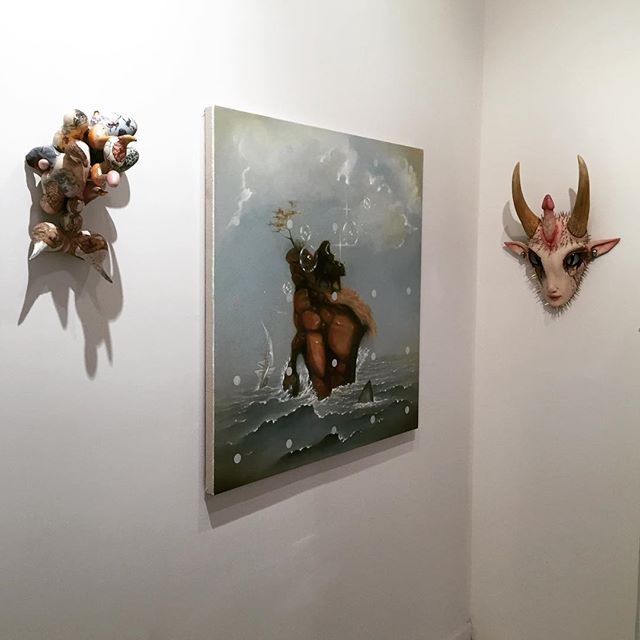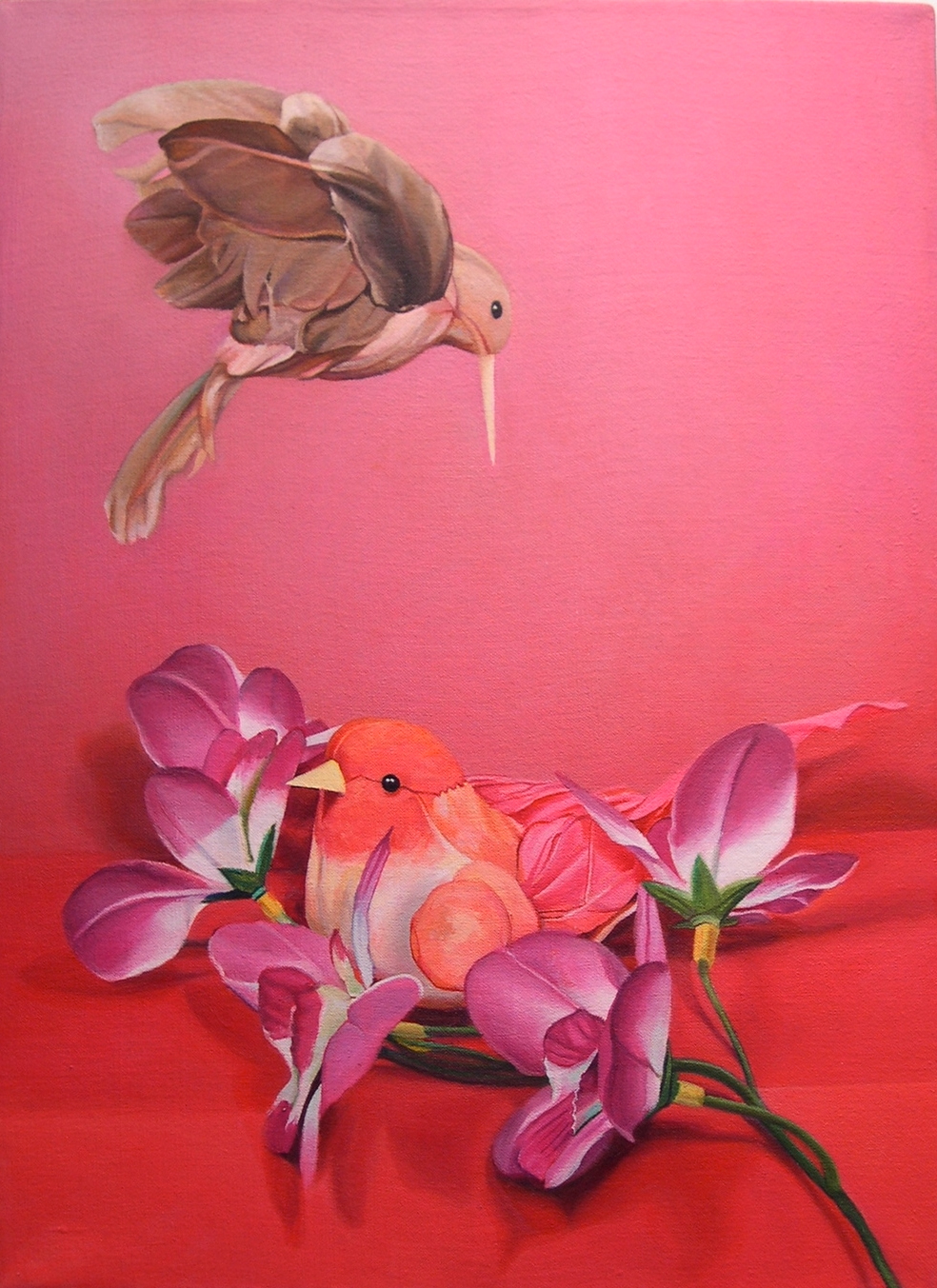 Limor Gasko "Love and Death" 2001
Lauren Levato Coyne, "Legacy", 2014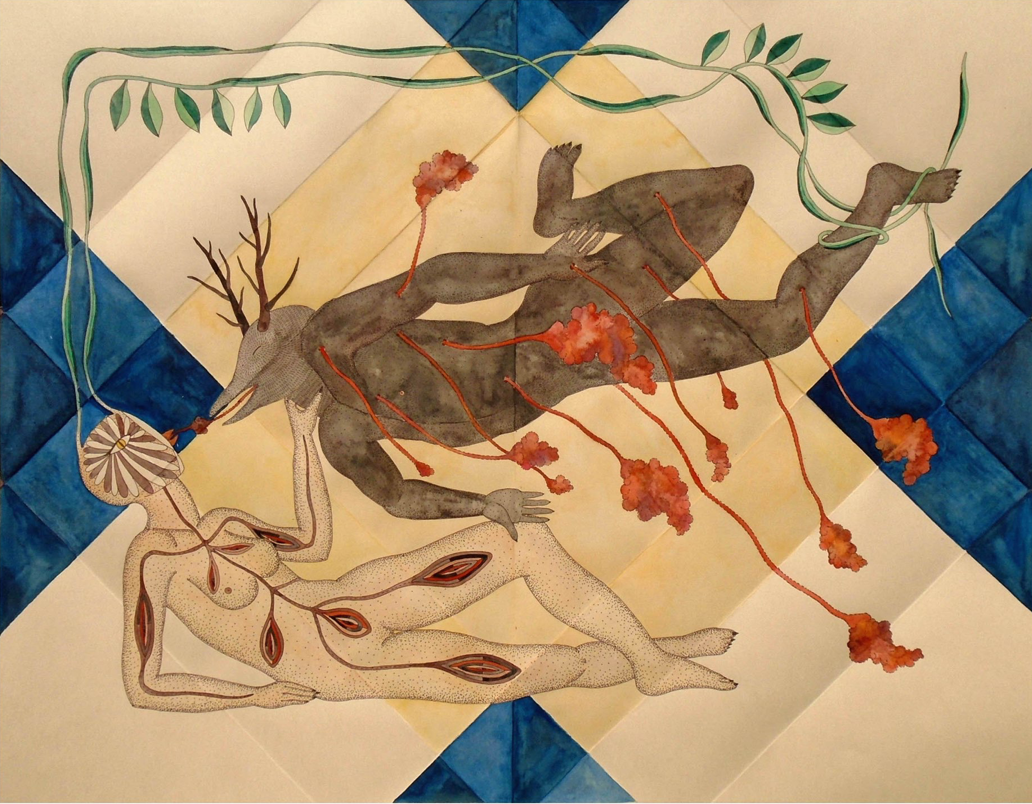 Rithika Merchant "Visha Kanya"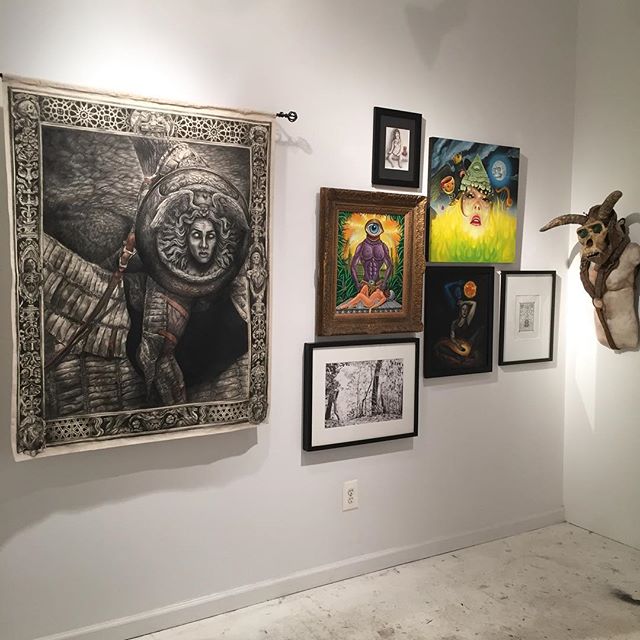 Erna Kd "Sorceress I" and "Soreceress II" 20154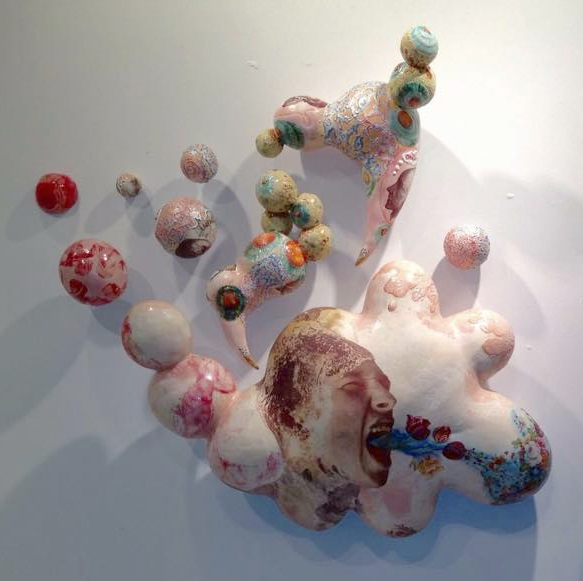 Matt Nolen, ceramic.

Jane Cox.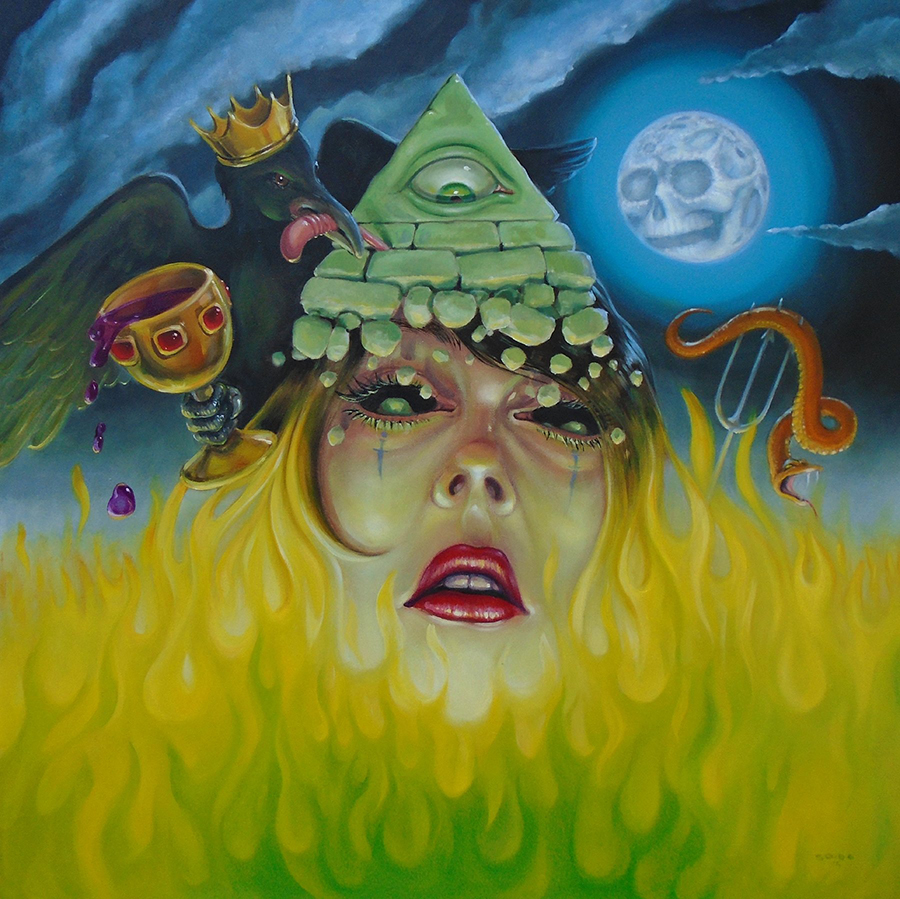 Steven Gibb.
| | |
| --- | --- |
| Matthew Dutton "The Final Temptation of Theseus" 2015 | "Magica Sexualis" published 1934 |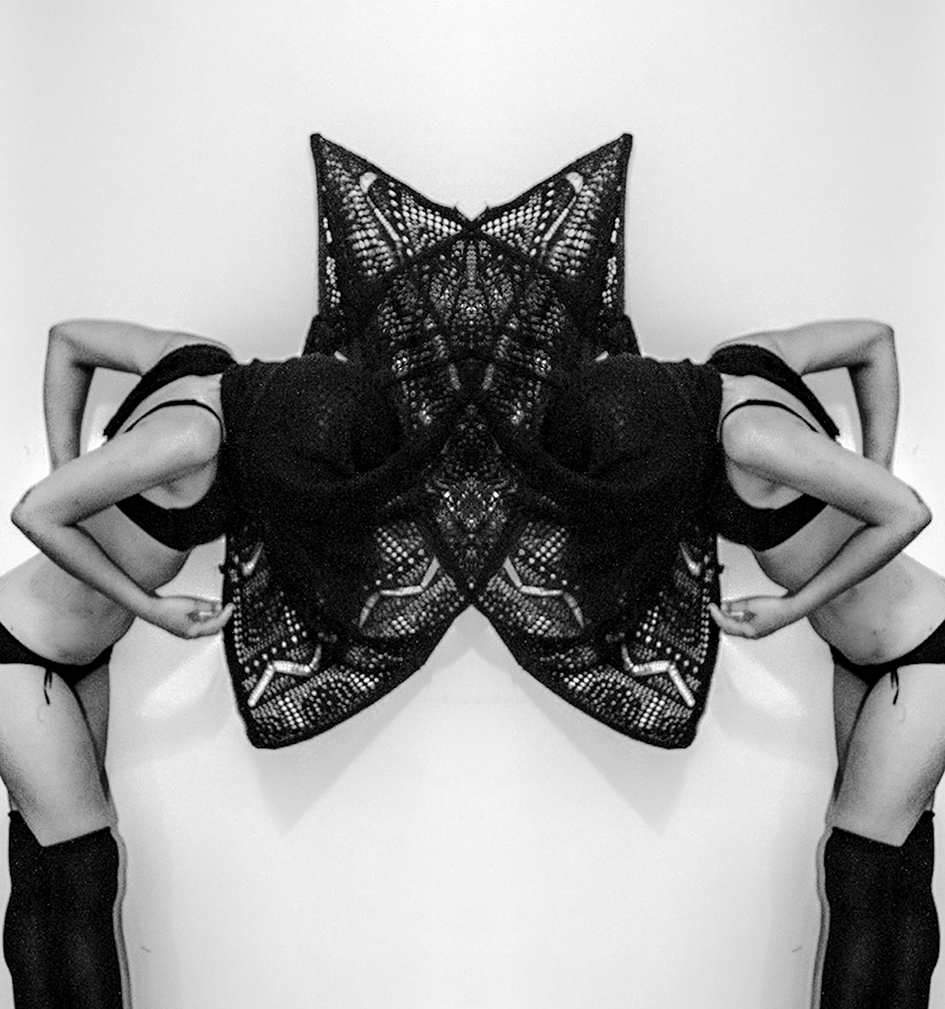 Jennifer Lin 2015
Rory Coyne, "Glimer Four", 2014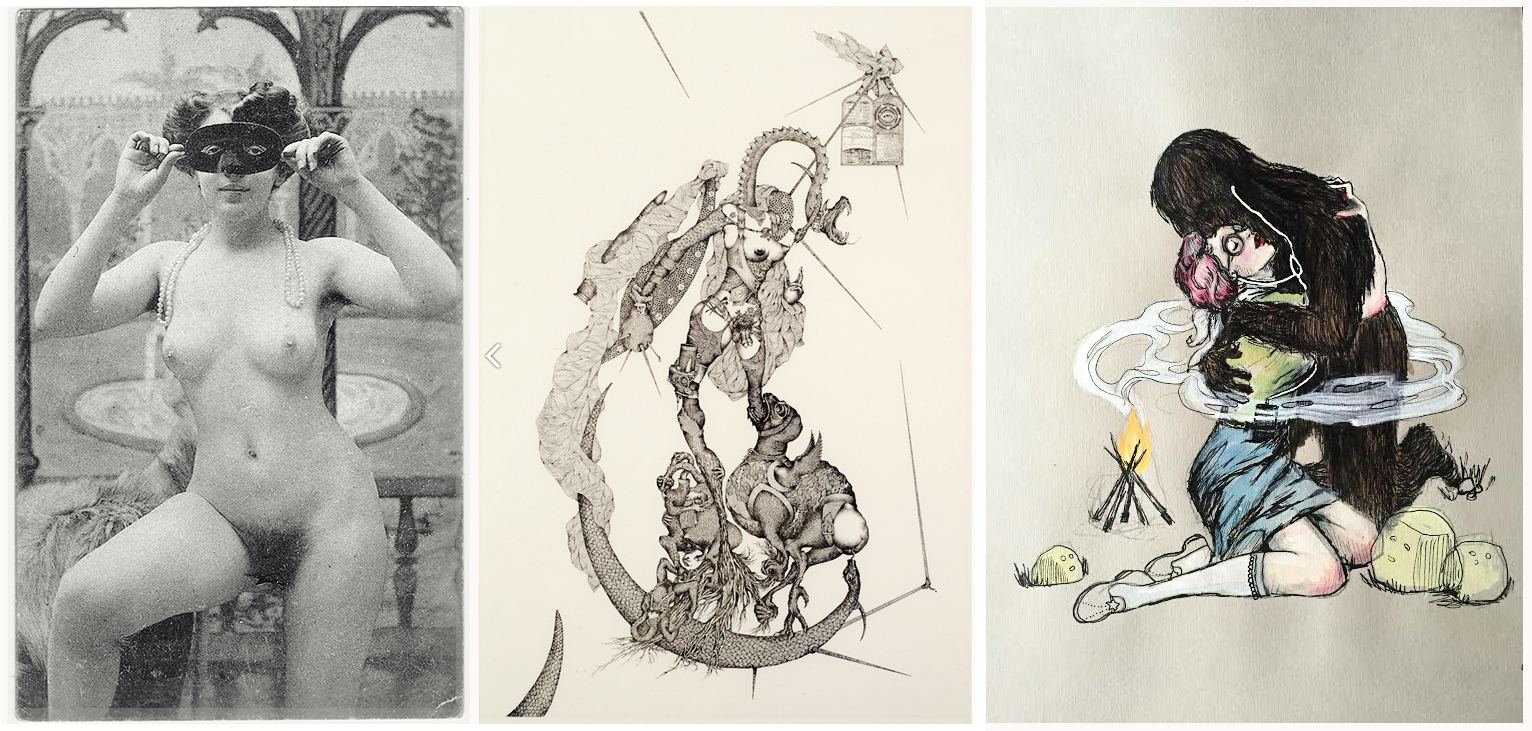 Anonymous photograph c. 1920's, Darcilio Lima "The Prince" 1972, Lori Nelson Untitled..
| | |
| --- | --- |
| William Mortensen except from "A Pictorial Compendium of Witchcraft" 1926 | William Mortensen "Off To The Sabbath" 1932 |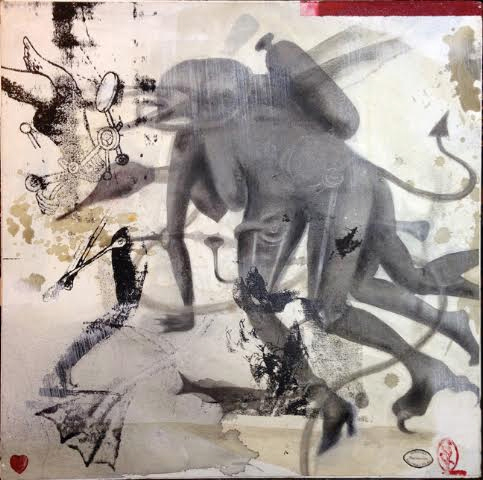 Jonathon Rosen "Copulating Demons" 2011
Dolorosa De La Cruz "Vowed series no5", 2010, "Invocation of la Reina Roja 2" 2014
the art of Steven Bradshaw, Matthew J. Levin.
The Art of Lizz Lopesz, Meesha Goldberg.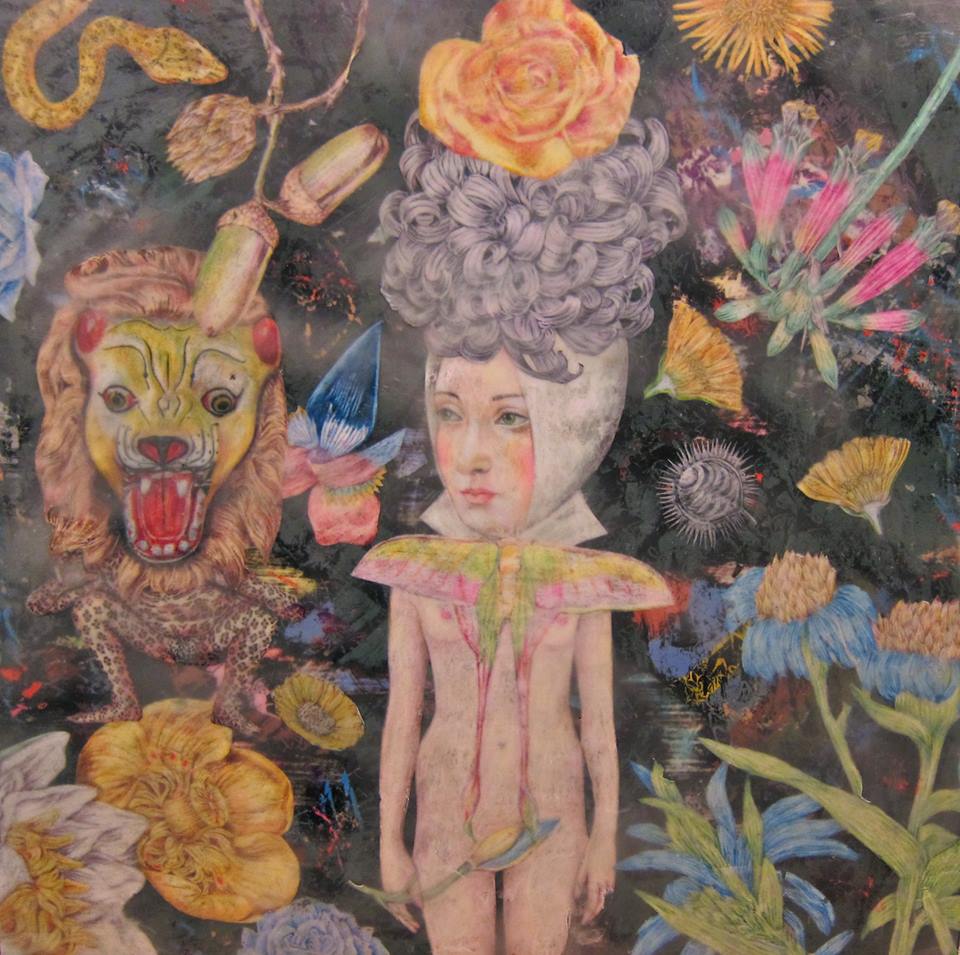 Lori Field "Wardrobe Malfunction"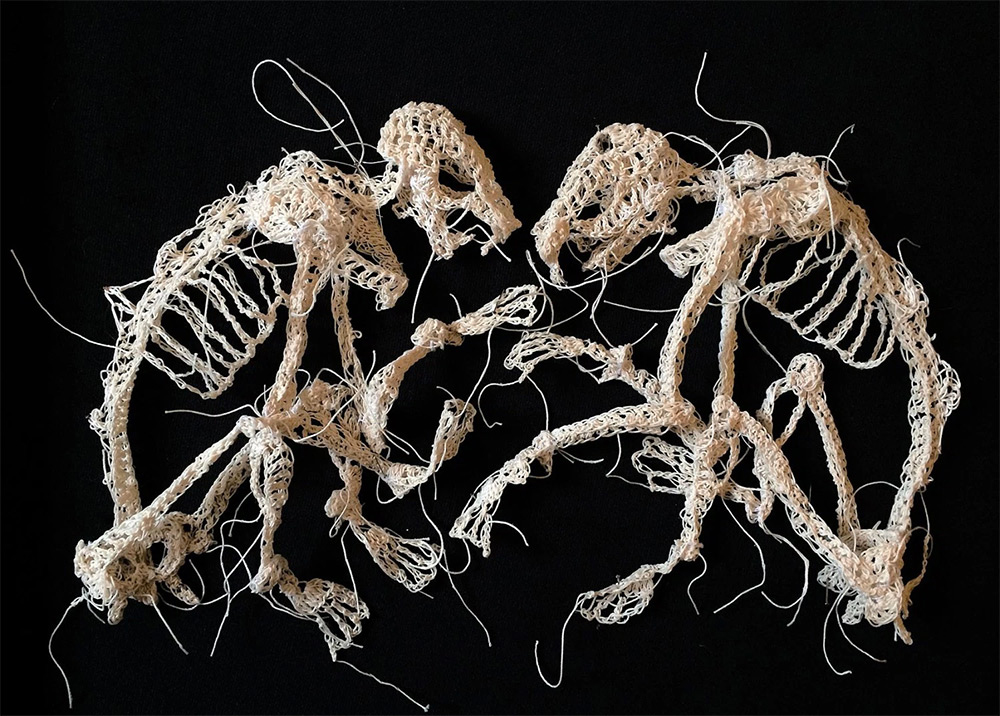 Caitlin McCormack.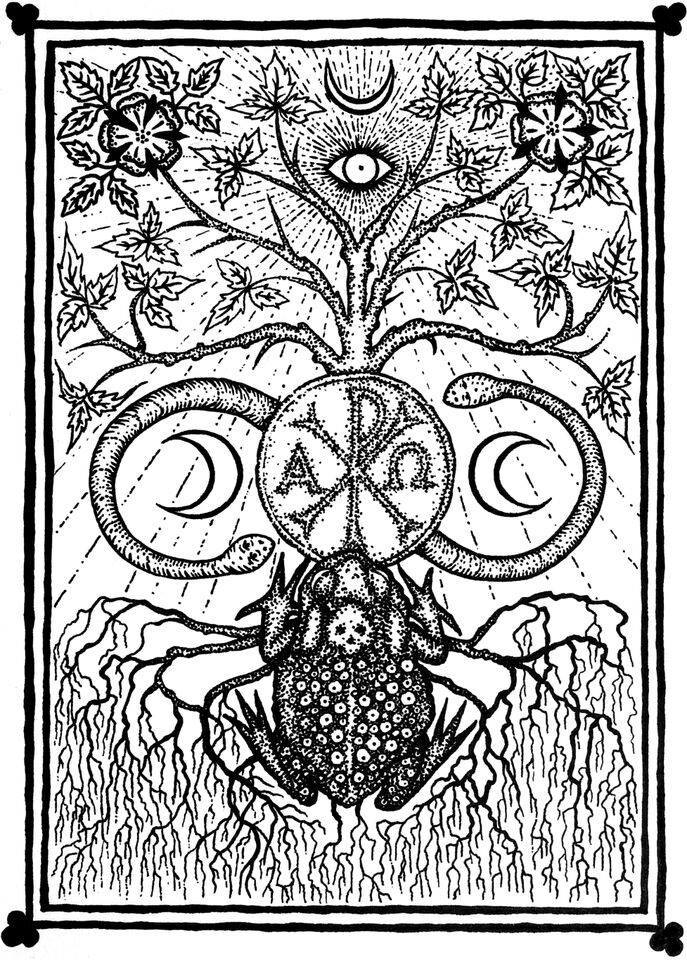 Gemma Gary "All is One" 2010
| | |
| --- | --- |
| Jana Brike "Days of being Wild" 2014 | Heiko Muller "Shaman" 2015 |
| | |
| --- | --- |
| Elizabeth SHupe "The Witch" 2014 | Elizabeth Shupe "The Witch: Sister Fawn" 2014 |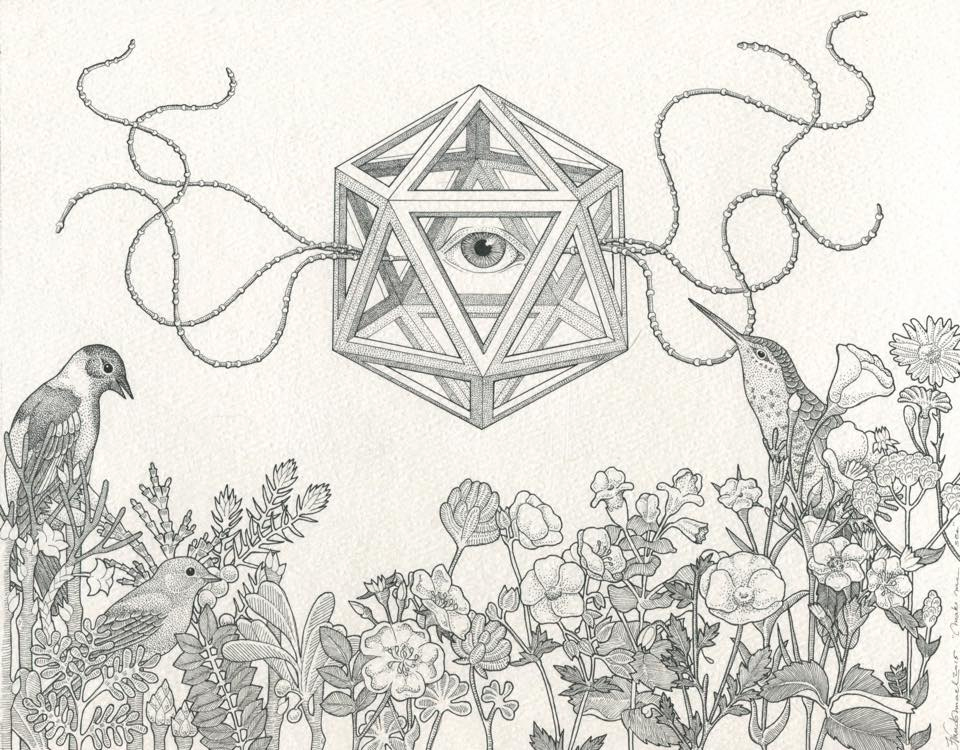 Inge Vandormael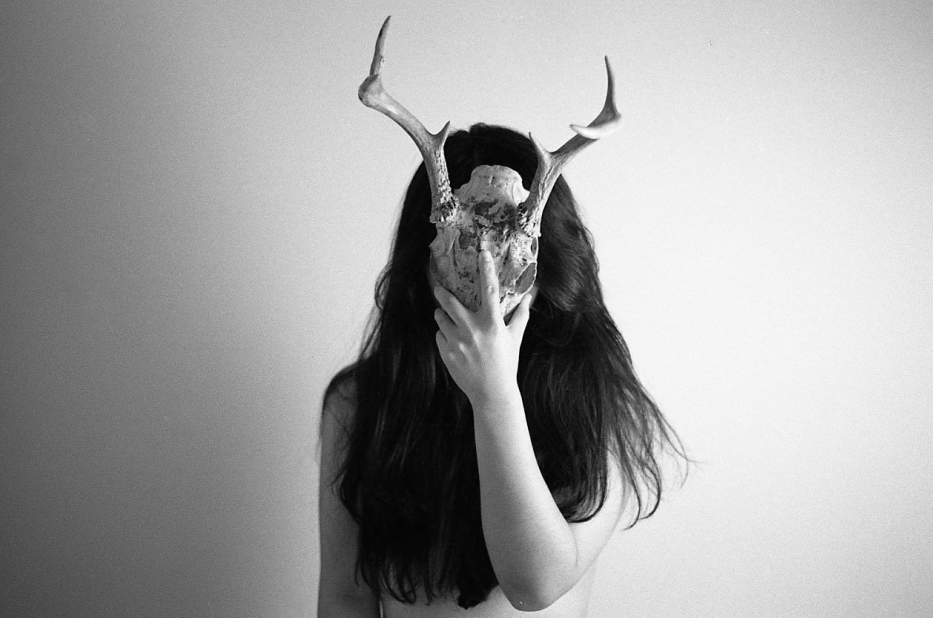 Lu Zhang.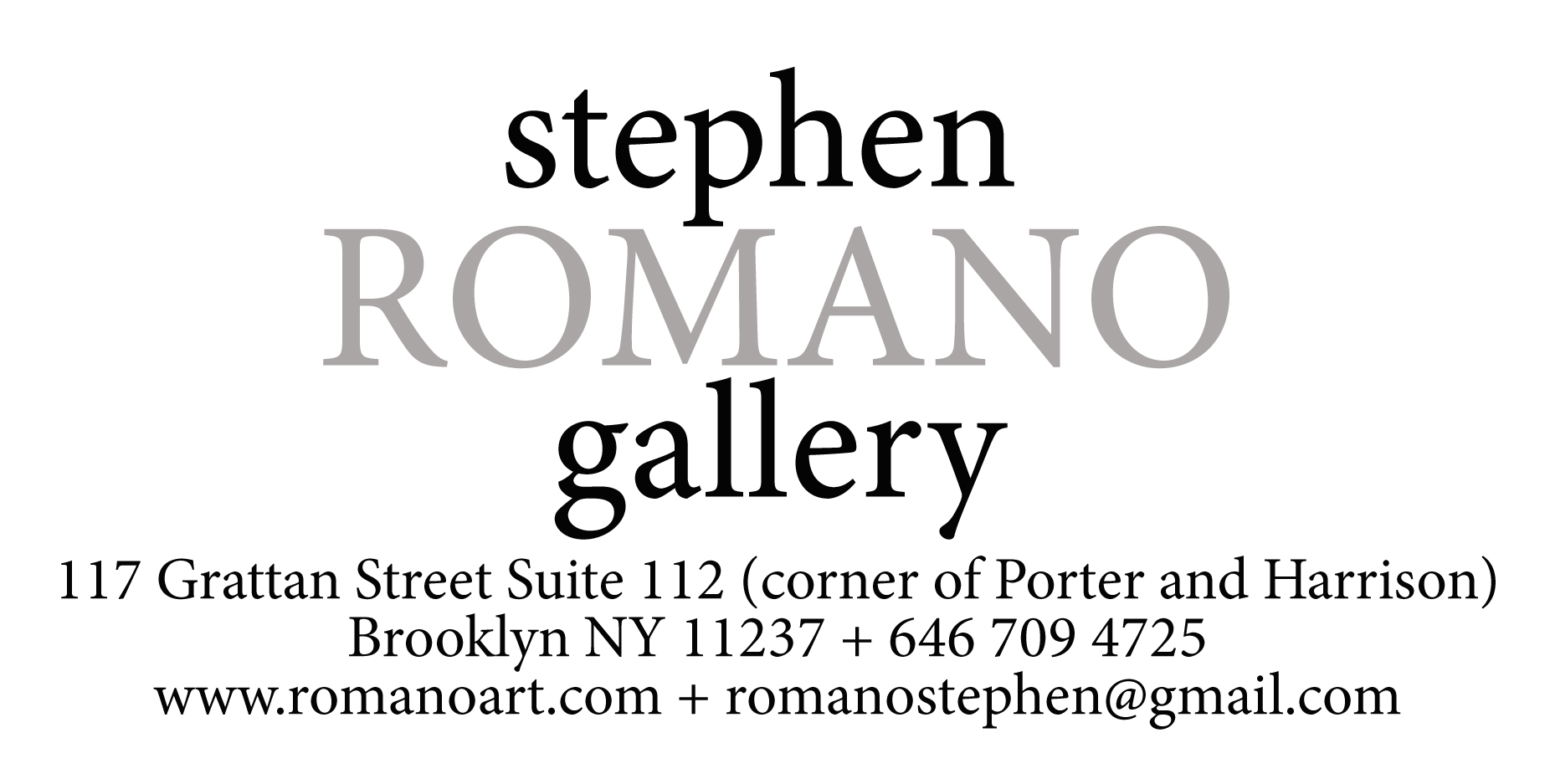 Stephen Romano Gallery is a new addition to the Brooklyn art gallery community, having opened its doors in April of 2014 in Dumbo and having relocated to Bushwick in September to open an exhibition of works by Rithika Merchant.
Prior to opening the current gallery, Stephen Romano was a private art dealer for 15 years specializing in masters of self-taught and visionary art such as Henry Darger, Martin Ramirez, Charles Dellschau, Bill Traylor, Darcilio Lima, and many others. The Gallery's most recent exhibition El Gato Chimney's "De Rerum Natura" was well received and reviewed, as was the preceding exhibition "Trypophobia" by Colin Christian. Stephen Romano Gallery also mounted the most ambitious exhibition of works by pictorialist photographer William Mortensen to coincide with the release of the book "American Grotesque" published by Feral House. 

Stephen Romano has been a participant in many art fairs including PULSE, The Metro Show, and the Outsider Art Fair.
In 2013, Stephen Romano produced a seminal 330-page monograph on visionary artist CHARLES DELLSCHAU designed by Marquand Books and distributed by DAP. The book generated several positive reviews from a wide variety of publications such as Bookforum, Raw Vision Magazine, The Atlantic, Slate, Antiques, and the arts and Design Observer, among many others. With an introduction by Stephen Romano, the book features the final published essay by renowned art writer Thomas McEvilley, as well as contributions from the founder of The Museum of Everything, James Brett, and the curator of Smithsonian Museum of Aerospace, Thomas Croutch.
In the same year, Romano also published the first ever post-mortem catalog of works by Brazilian visionary Darcilio Lima and most recently a catalogue of an previously unknown photographic series from 1925 by William Mortensen entitled "A Pictorial Compendium of Witchcraft," with an introduction by A.D. Coleman and essay by Tom Pattersen. Most recently, Stephen Romano Gallery had the honor of publishing a catalog of works by Pavel Kraus with an essay by David Ebony, as well as a catalog for Chinese artist Lu Zhang with essay by Robert C. Morgan. In 2015, the gallery produced a catalog of the "TRYPOPHOBIA" exhibition by Colin Christian with texts by Kris Kuksi, Allison C. Meier and Samuel D. Gliner. The most recent catalog was the gallery published was on Italian artist El Gato Chimney with texts by Martin Wittfooth, Pamela Grossman and Michela D'Acquisto.