Homage To Elli Buk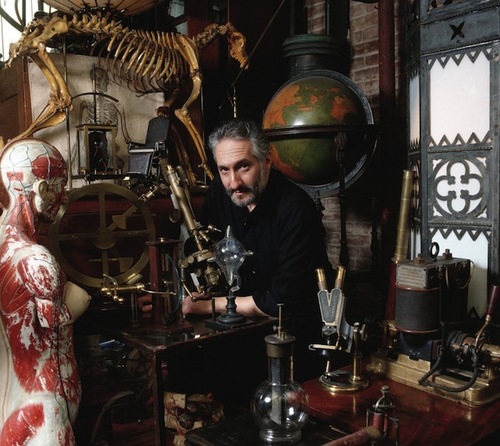 William Gibson wrote following for THE NATIONAL POST, September 20, 2001, where it was published as "Mr. Buk's Window":
All that terrible week I would think of the very small display window of E. Buk, a marvelously idiosyncratic antiques dealer in SoHo. E. Buk is never open. There is no shop directly behind the little window in a side street. A locked door, and, one assumes, stairs. A tarnished brass plaque suggests that you may be able to make an appointment. I never have, but when I happen on Mr. Buk's window (somehow I can never remember exactly where it is) I invariably stop, to gaze with amazement and admiration at the extraordinary things, never more than three, that he's dredged from time and collective memory. It's my favorite shop window in all of Manhattan, and not even London can equal it in its glorious peculiarity and Borgesian potency.
Gazing into E. Buk's window, for me, has been like gazing into the back reaches of some cave where Manhattan stores its dreams. There is no knowing what might appear there. Once, a stove-sized, florally ornate cast-iron fragment that might have been a leftover part of the Brooklyn Bridge. Once, a lovingly-crafted plywood box containing exquisitely painted models of every ballistic missile in the arsenals of the US and the USSR at the time of its making. This last, redolent of both the Cold War and the Cuban missile crisis, had particularly held my attention. It was obviously a military learning-aid, and I wondered what sort of lectures it had illustrated. It seemed, then, a relic from a dark and terrible time that I remembered increasingly as a dream, a very bad dream, of childhood.
But the image that kept coming to me, last week, was of the dust that must be settling on the ledge of E. Buk's window, more or less between Houston and Canal Streets. And in that dust, surely, the stuff of the atomized dead.
The stuff of pyre and blasted dreams.
So many.
The fall of their dust requiring everything to be back-read in its context, and each of Buk's chosen objects, whatever they may have been, that Tuesday: the dust a final collage-element, the shadow-box made mortuary.
And that was a gift, I think, because it gave me something to start to hang my hurt on, a hurt I still scarcely understand or recognize; to adjust one of my own favorite and secret few square yards of Manhattan, of the world, to such an unthinkable fate.
They speak of certain areas in Manhattan now as "frozen zones", and surely we all have those in our hearts today, areas of disconnect, sheer defensive dissociation, awaiting the thaw. But how soon can one expect the thaw to come, in wartime?
I have no idea.
Last year I took each of my children for a first visit to New York. I'm grateful now for them both to have seen it, for the first time, before the meaning of the text was altered, in such a way, forever. I think of my son's delight in the aged eccentricities of a Village bagel restaurant, of my daughter's first breathless solo walk through SoHo. I feel as though they saw London as it was before the Blitz.
New York is a great city, and as such central to the history of civilization. Great cities can and invariably do bear such wounds. They suffer their vast agonies and they go on -- carrying us, and civilization, and windows like Mr. Buk's, however fragile and peculiar, with them.
Selections from the Elli Buk collection.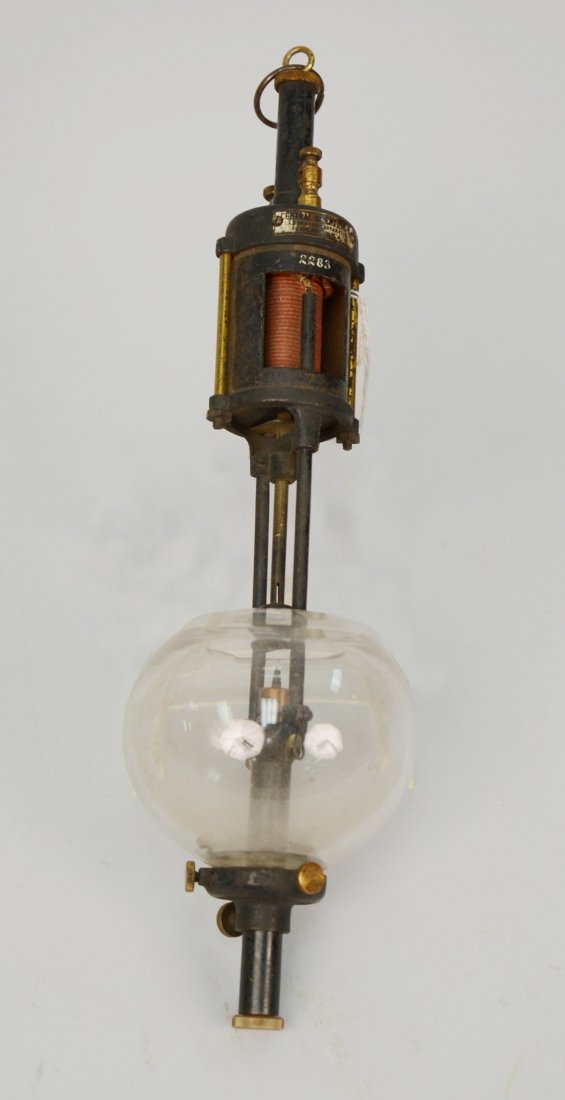 MINIATURE HANGING ARC LAMP, Central Scientific Co., Lab
BARRISTER WIG, Ravenscroft Wig & Robe Makers, London; i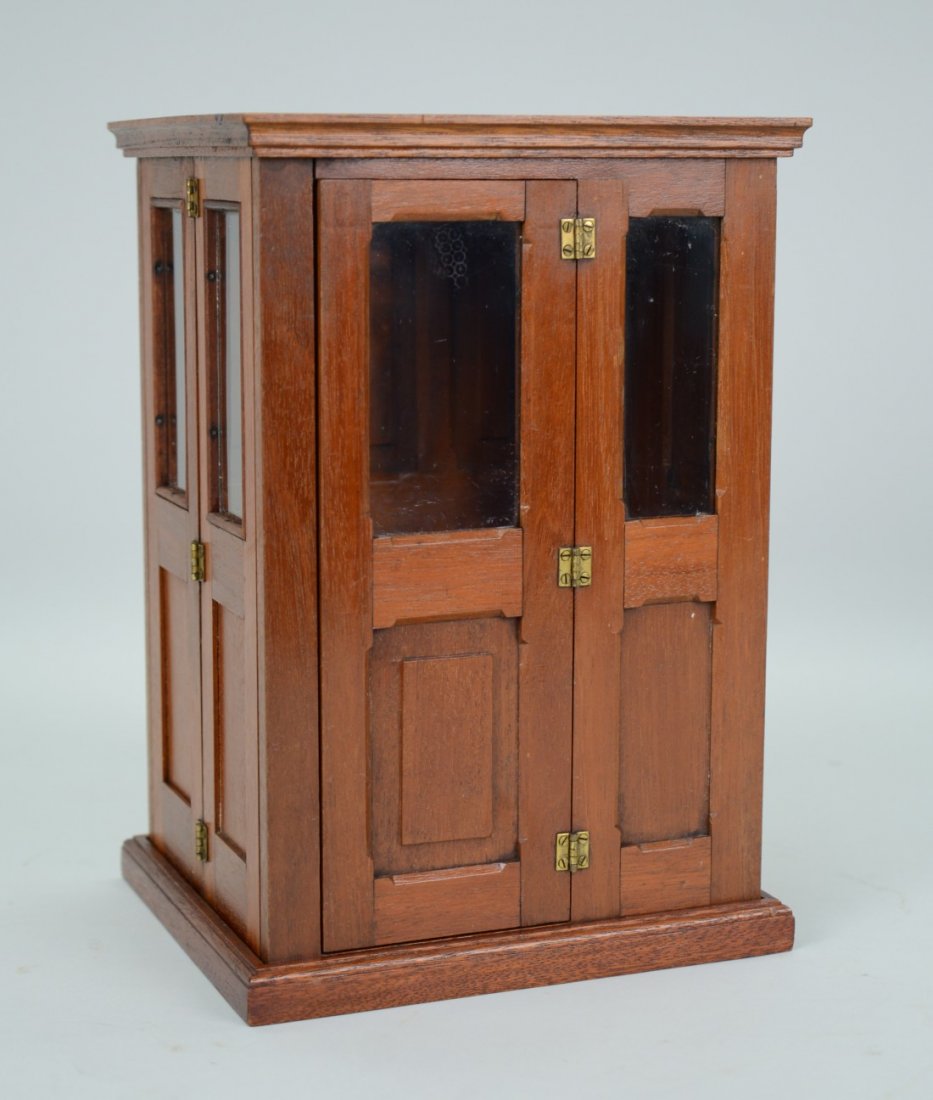 MAHOGANY SALESMAN'S SAMPLE OF AN OFFICE CUBICLE, circa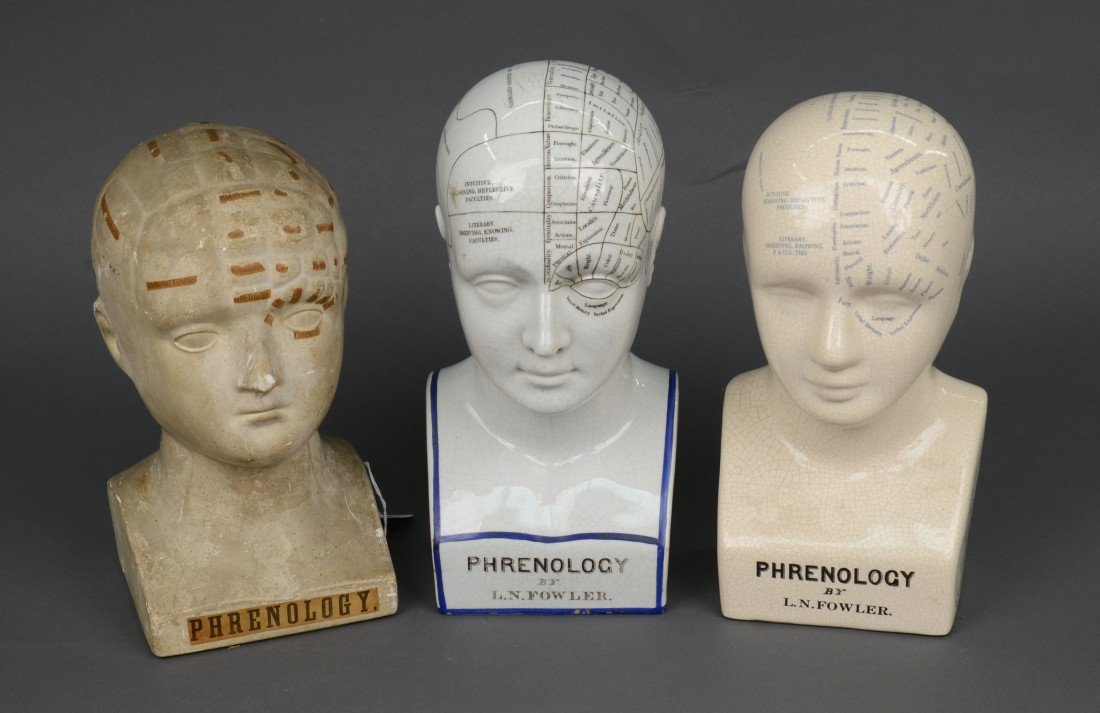 CERAMIC PHRENOLOGY HEADS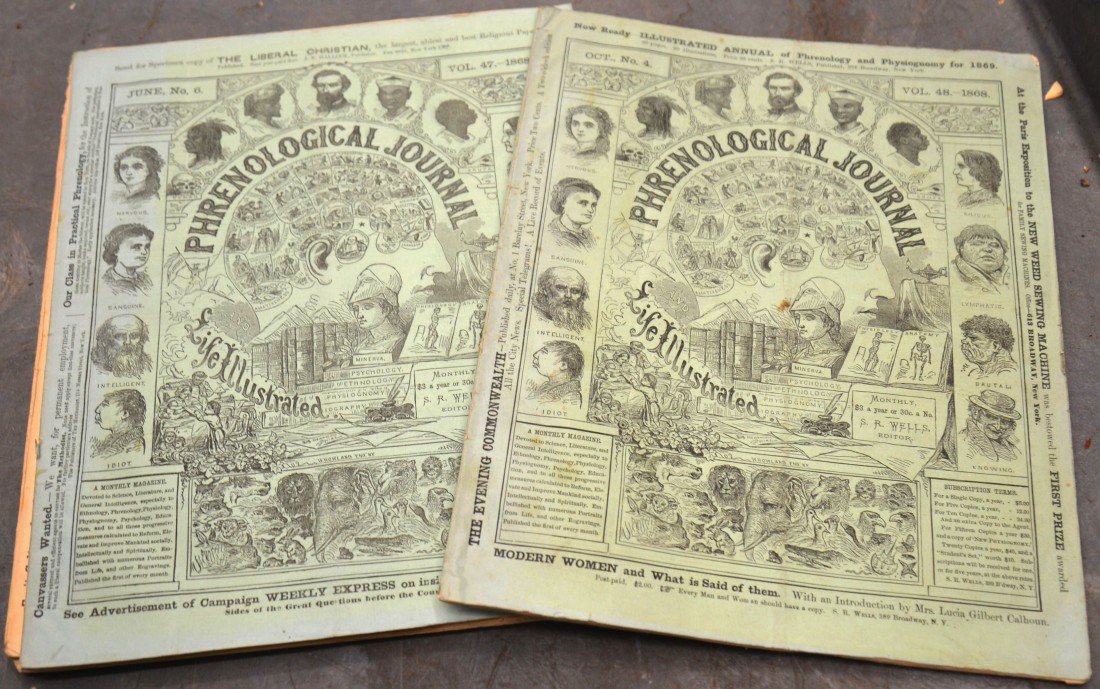 ISSUES OF THE PHRENOLOGY JOURNAL, 1868-1869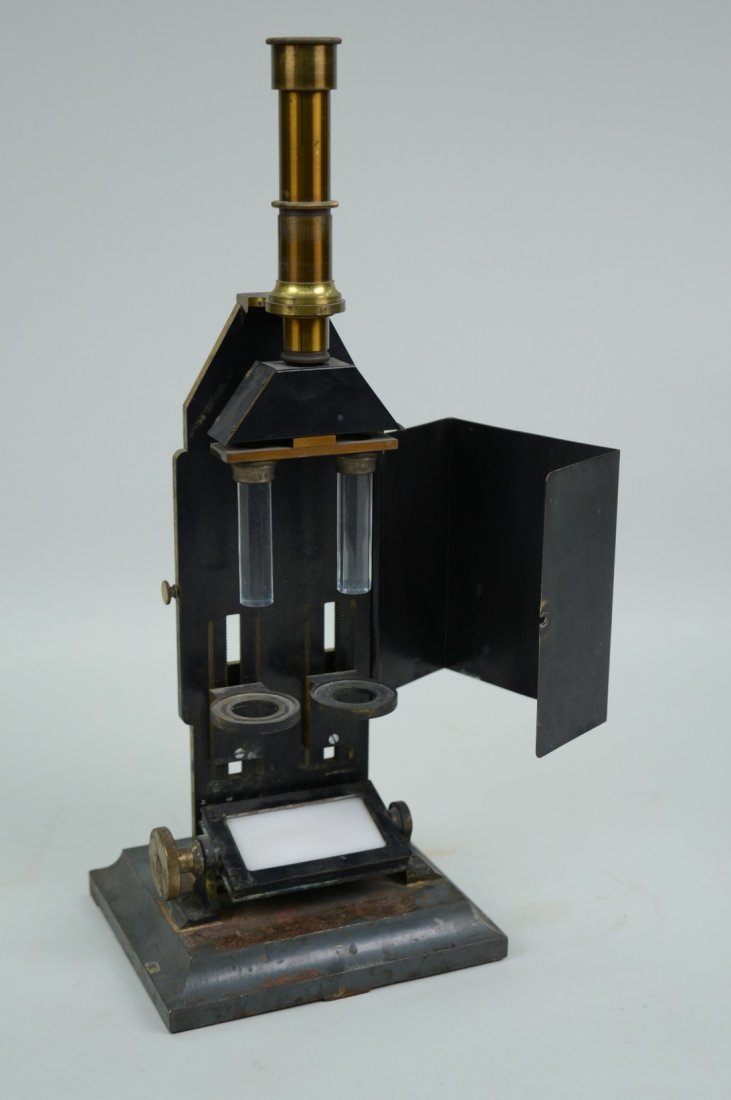 PELLIN COLORIMETER MICROSCOPE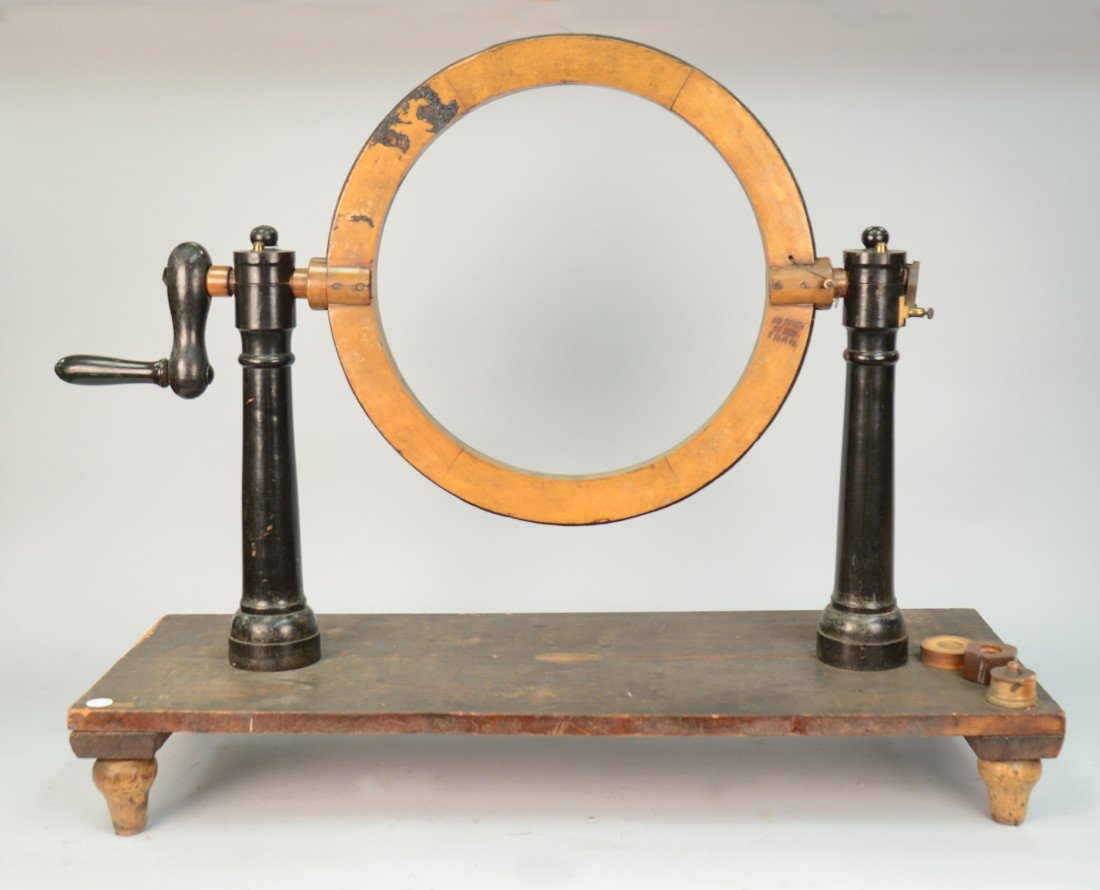 EARTH INDUCTOR; length: 40 inches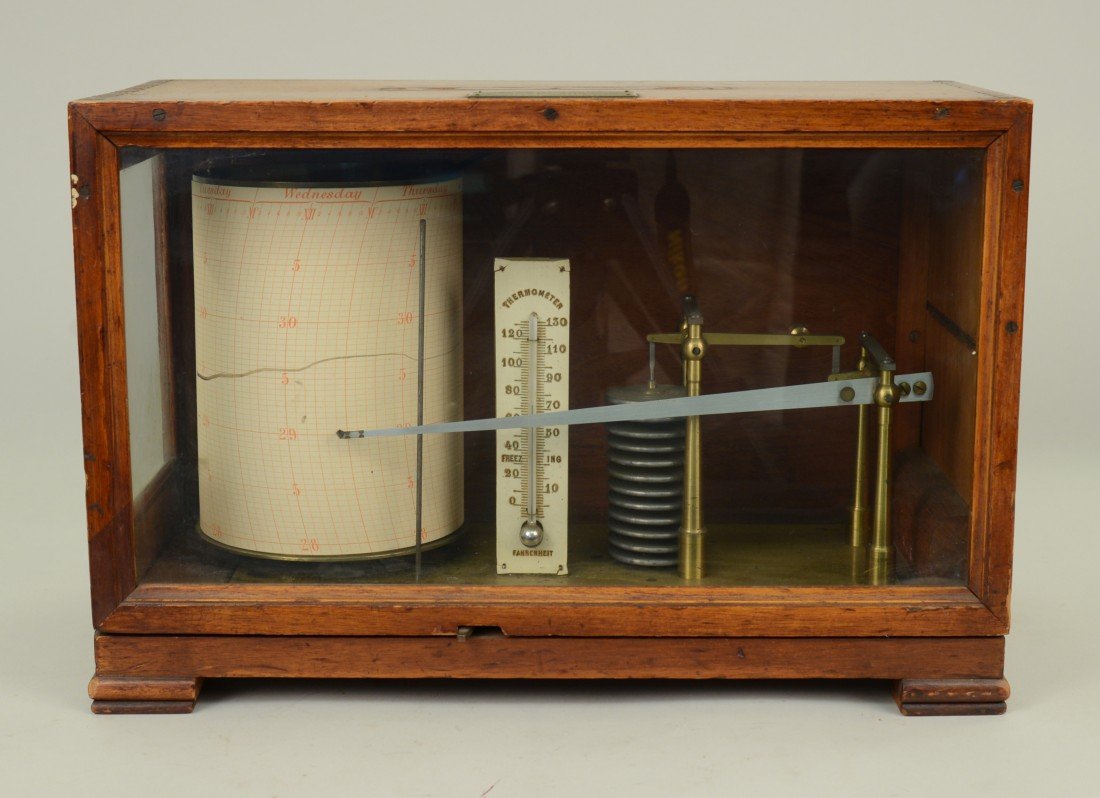 FRENCH BAROGRAPH, Richard Freres, Paris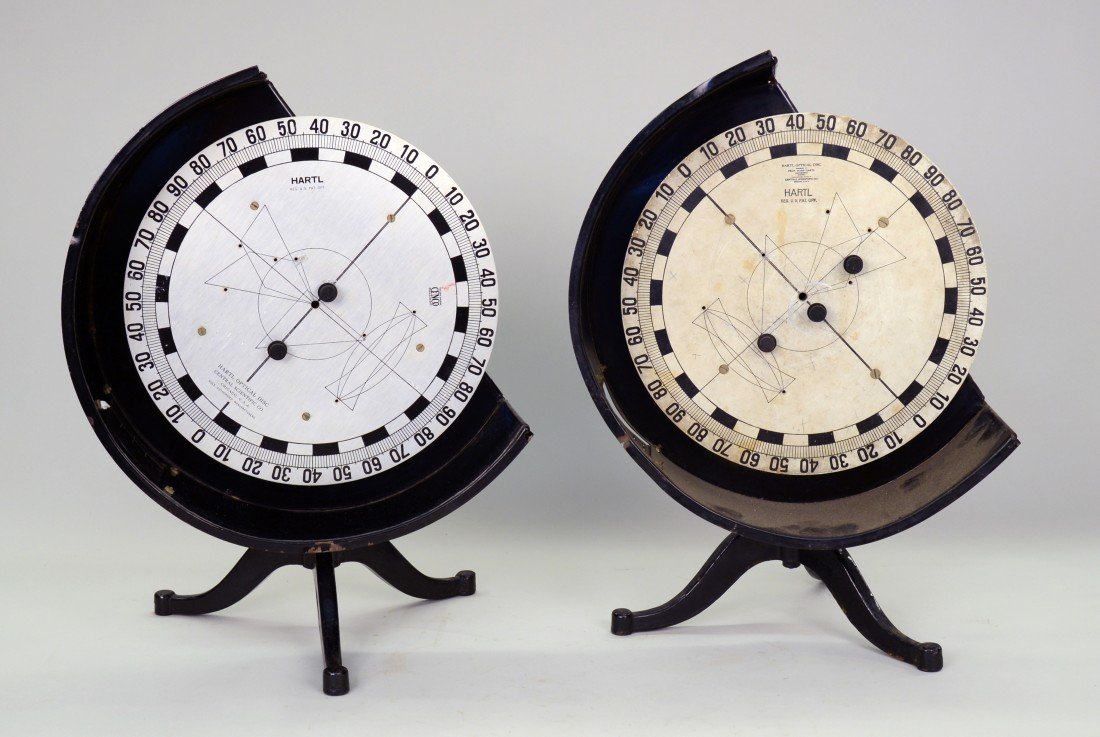 TWO HARTL OPTICAL DISCS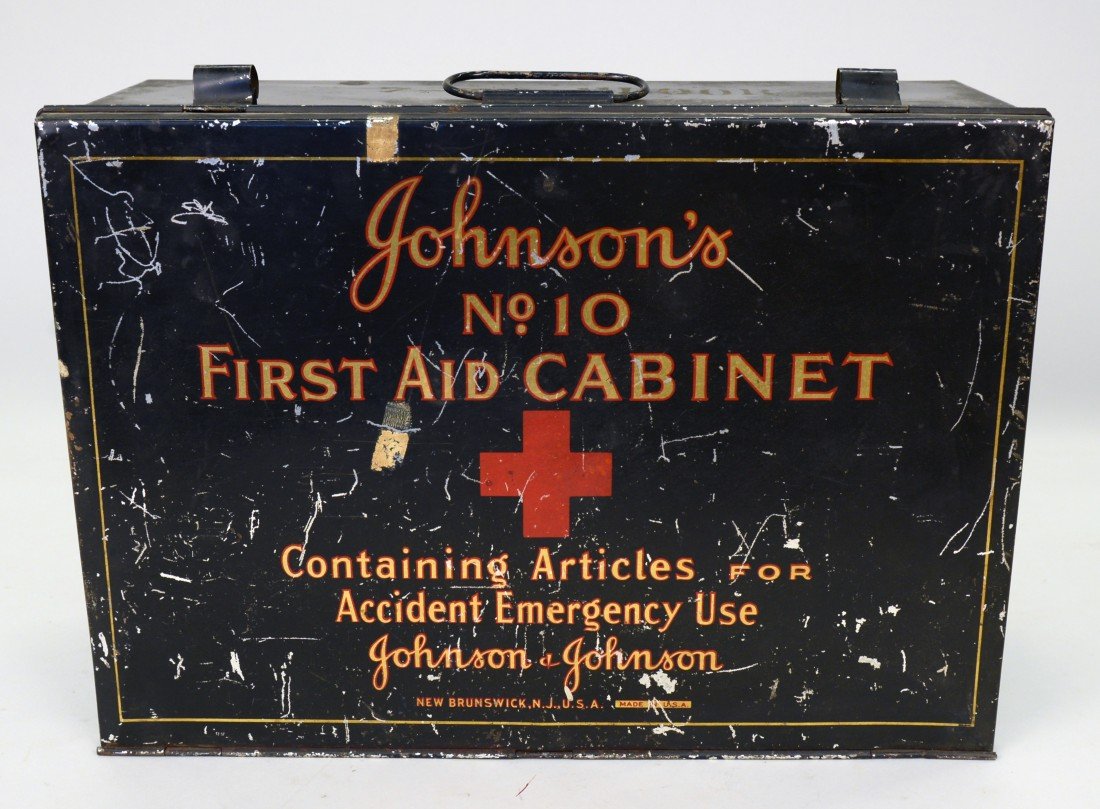 JOHNSON'S NO. 10 FIRST AID CABINET, Johnson & Johnson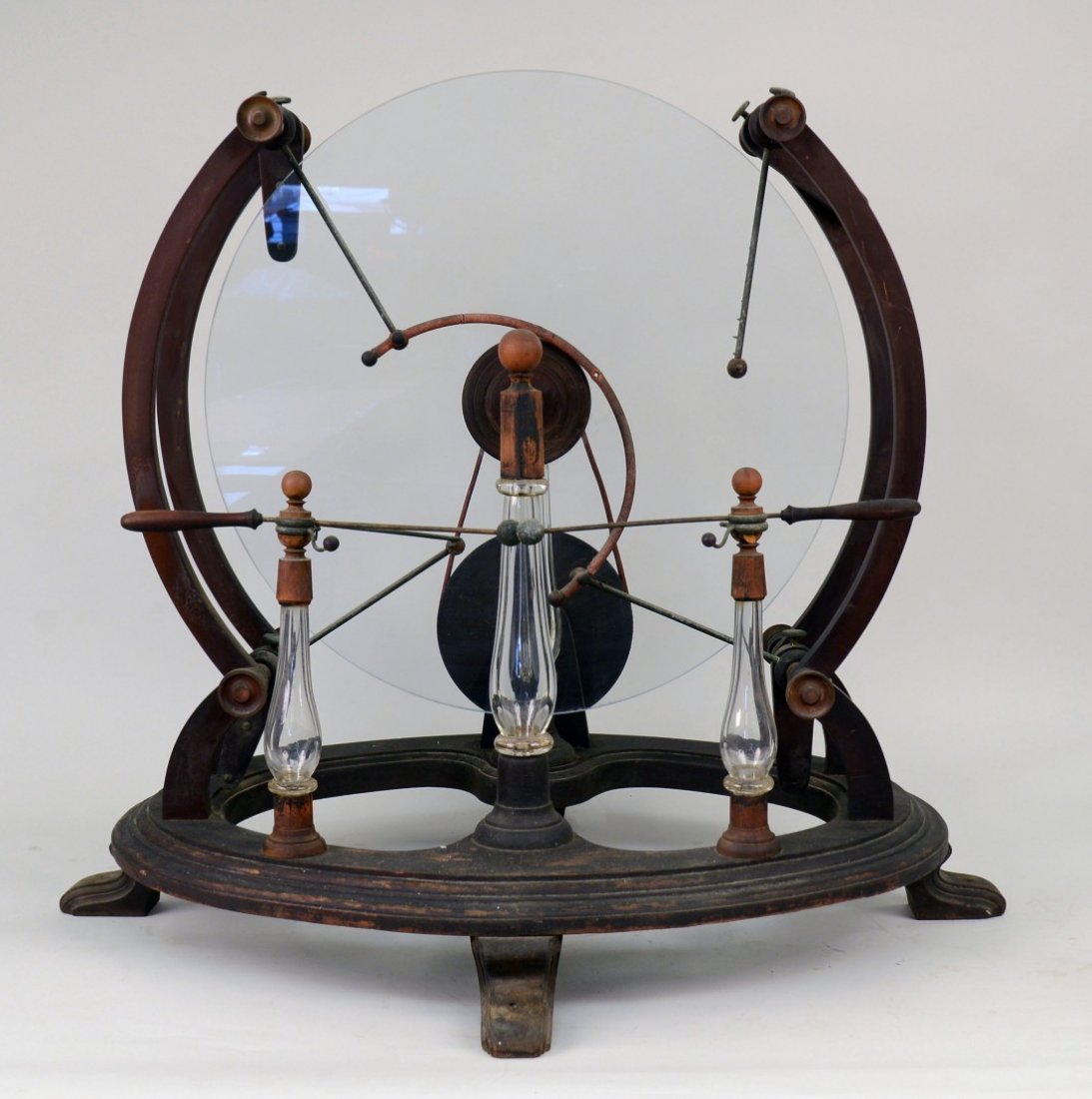 GLASS, WOOD AND BRASS STATIC MACHINE, early 19th century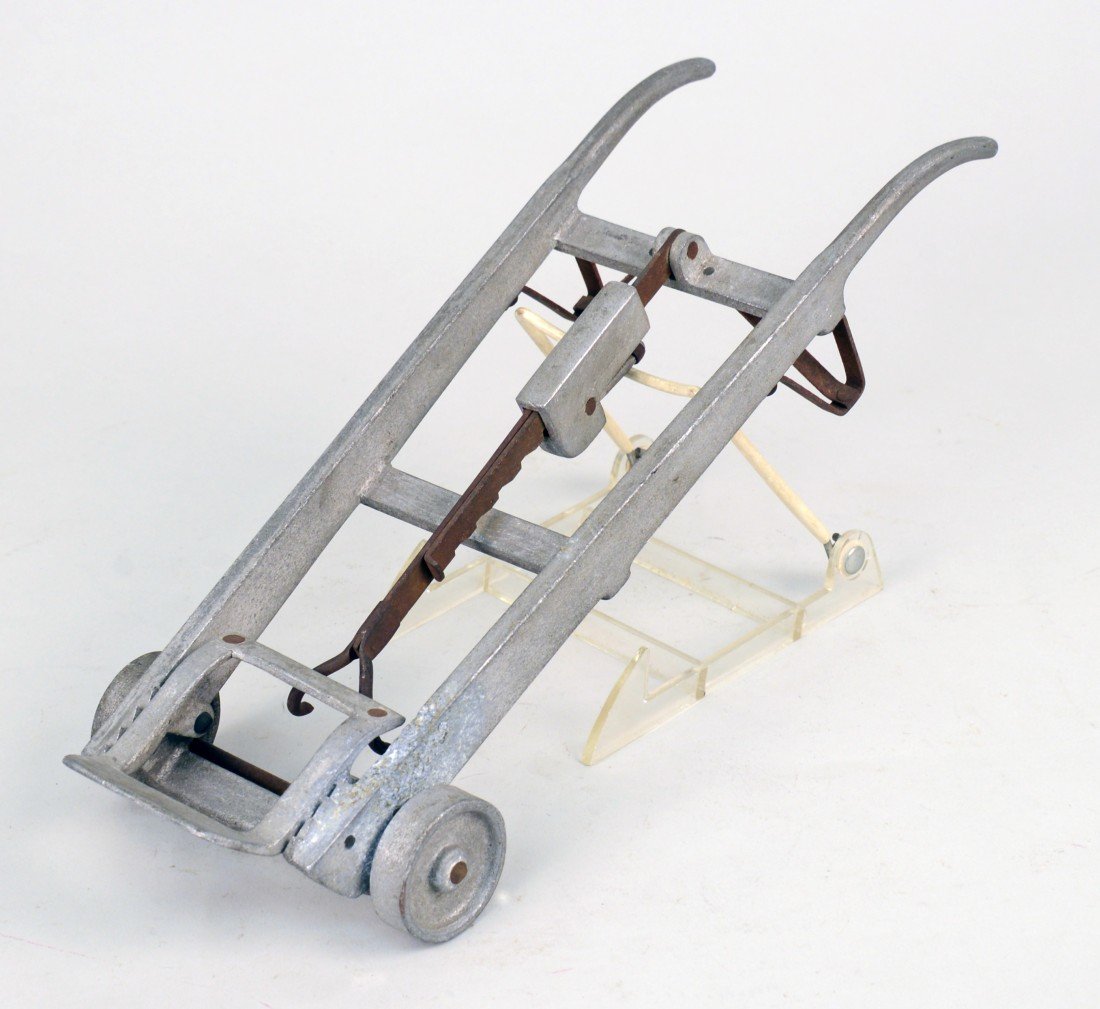 ALUMINUM AND STEEL SALESMAN'S SAMPLE BARREL HAND TRUCK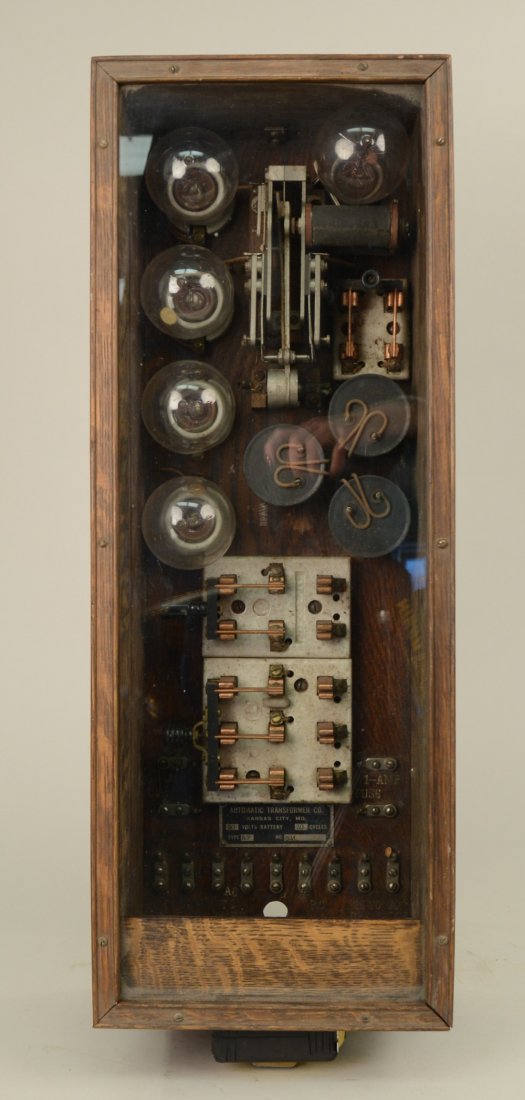 TRANSFORMER BOX, Automatic Transformer Co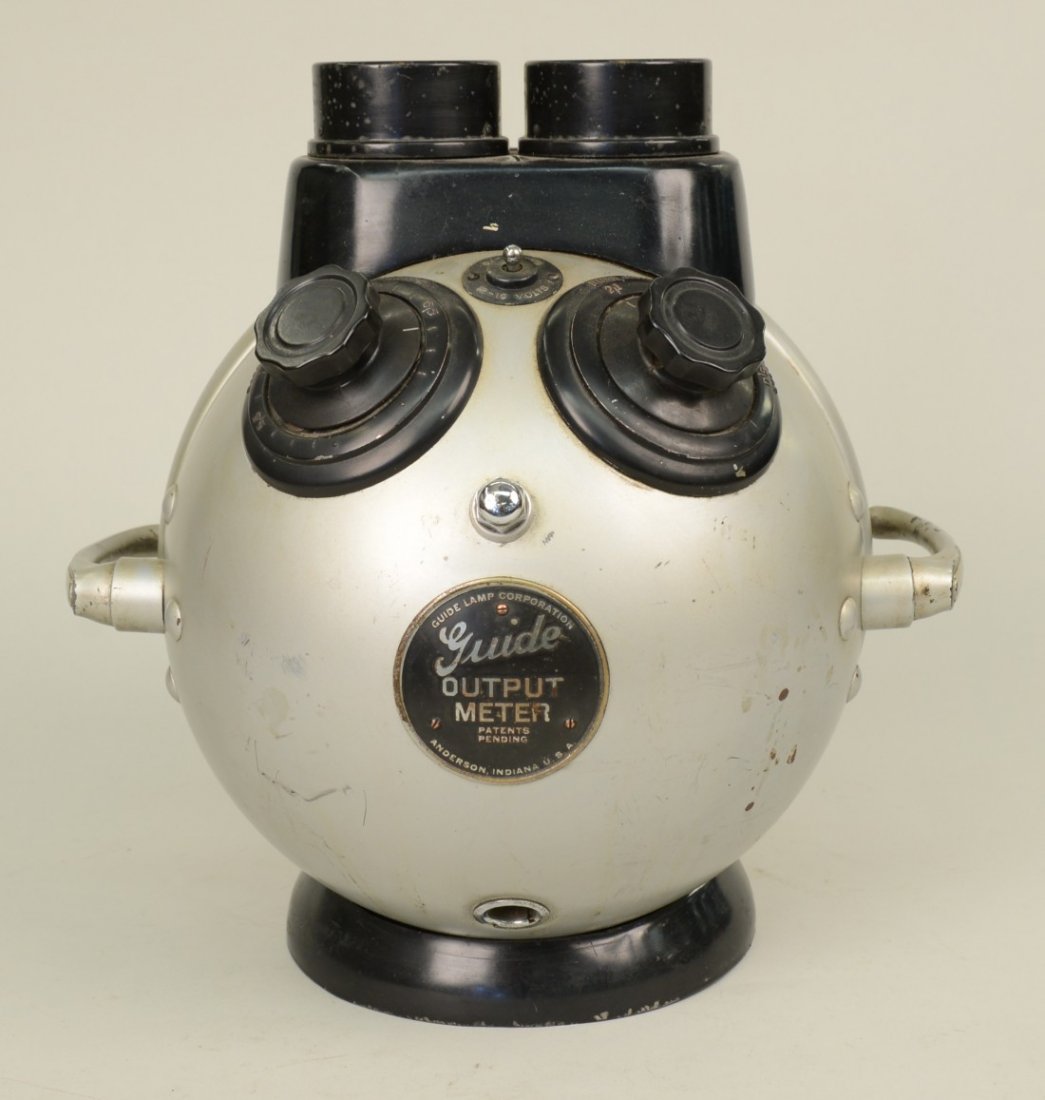 GUIDE OUTPUT METER, circa 1930, Guide Lamp Corporation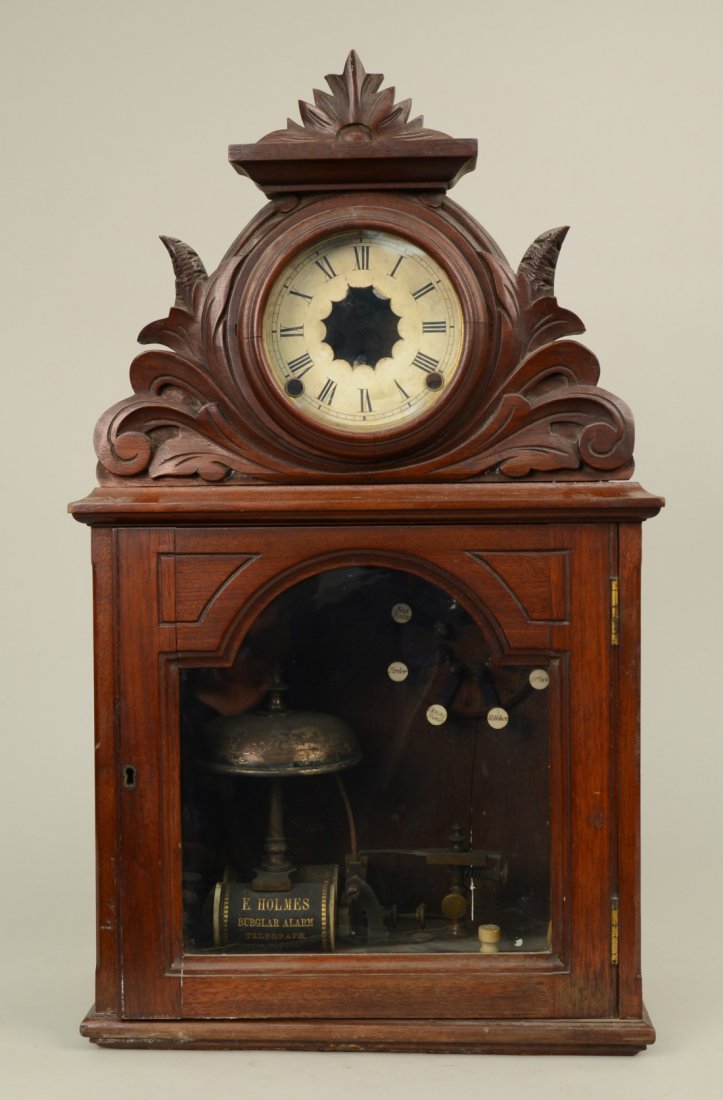 CARVED MAHOGANY BURGLAR ALARM TELEGRAPH, E. Holmes, maker
TWO FRENCH VINTAGE ADJUSTABLE DRESSMAKER'S FORMS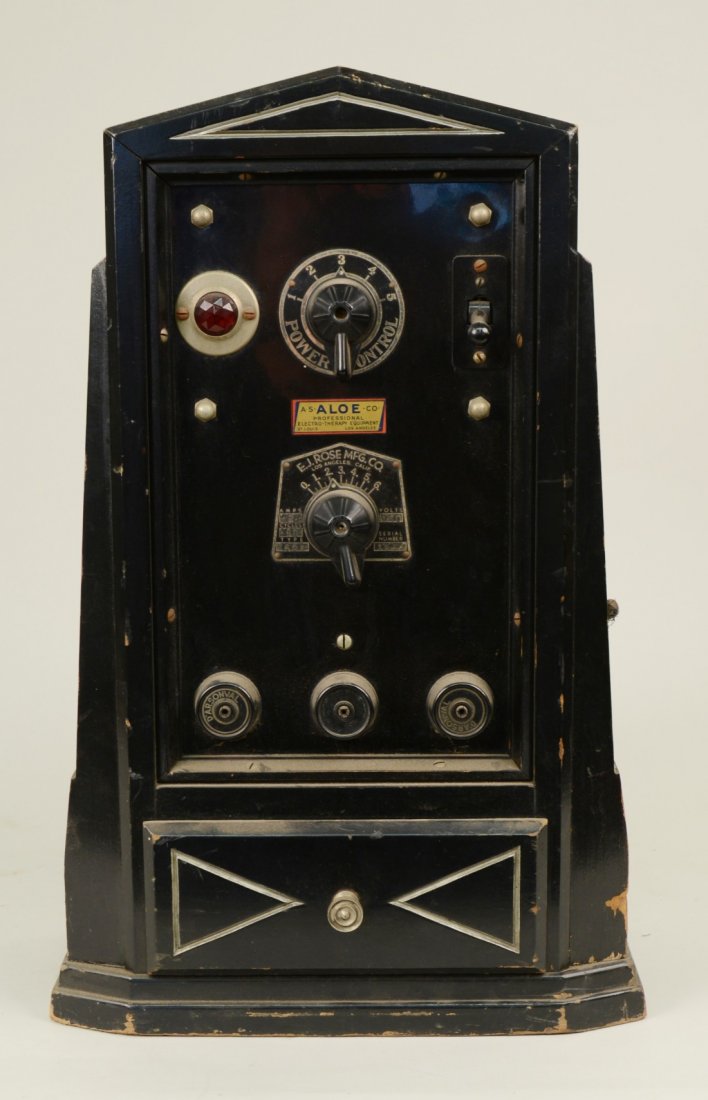 ELECTRO THERAPY MACHINE, E. J. Rose Manufacturing Co.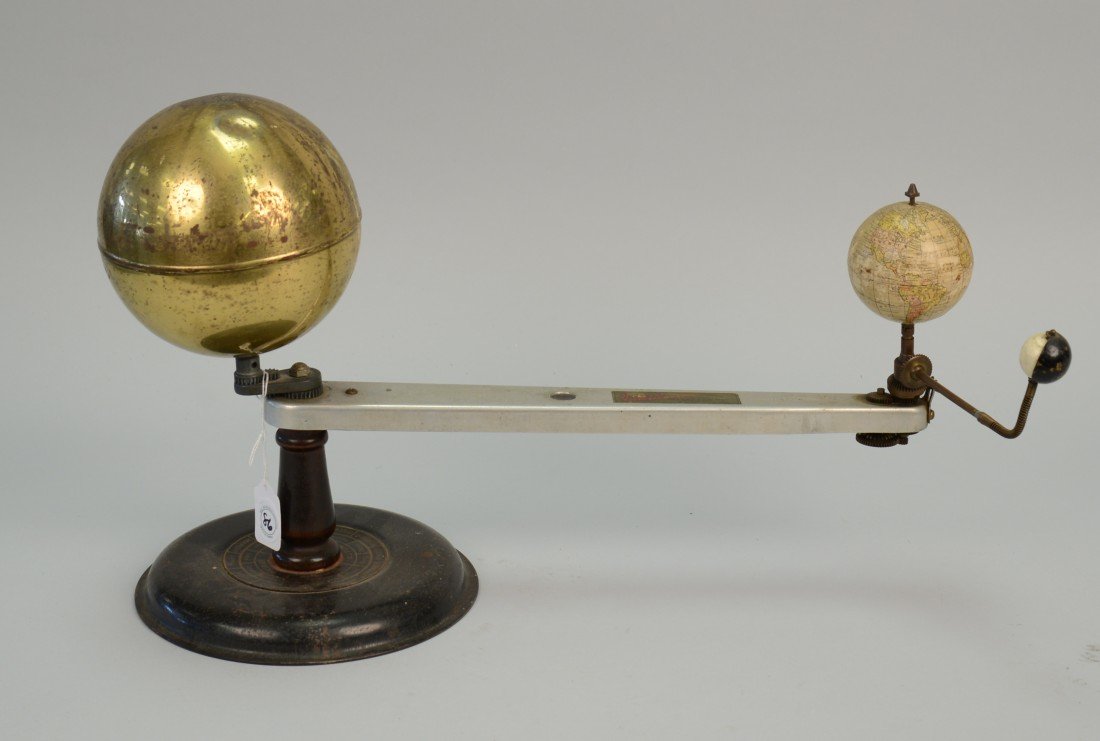 THE IDEAL PLANETARIUM, The Vetter Co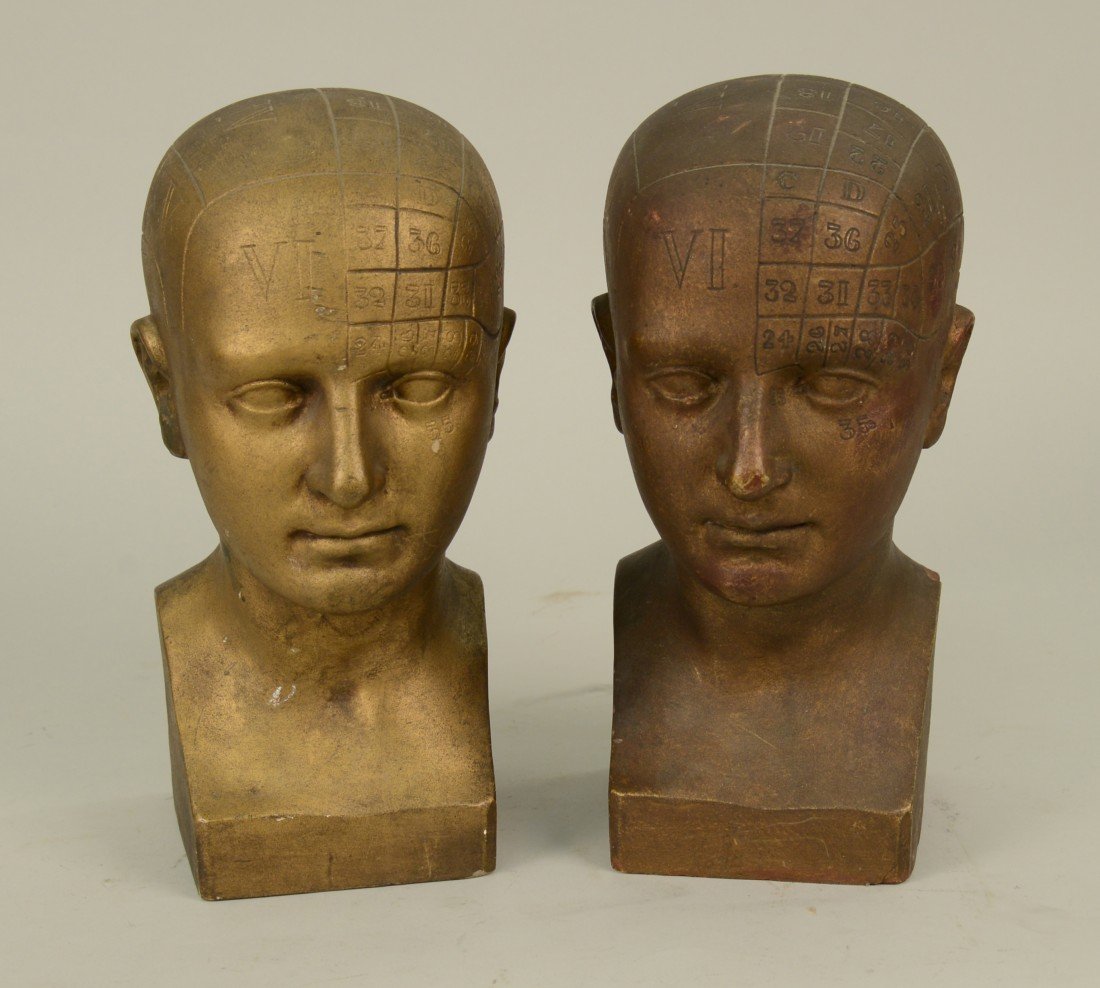 TWO PAINTED PLASTER PHRENOLOGY HEADS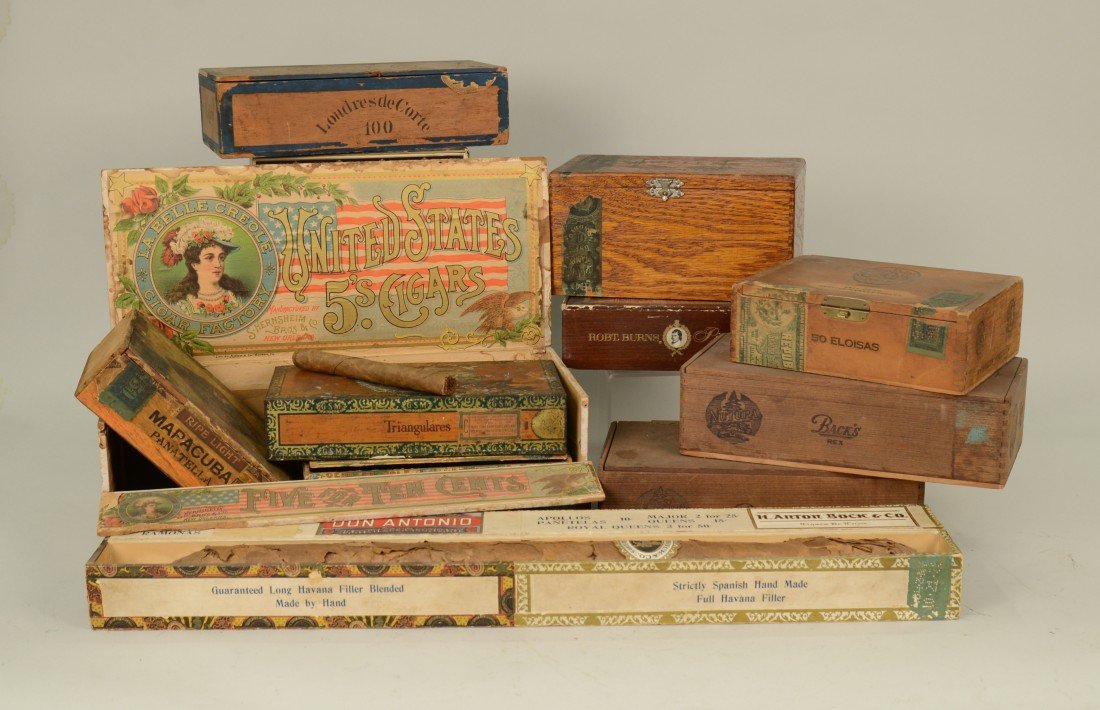 COLLECTION OF TWELVE CIGAR BOXES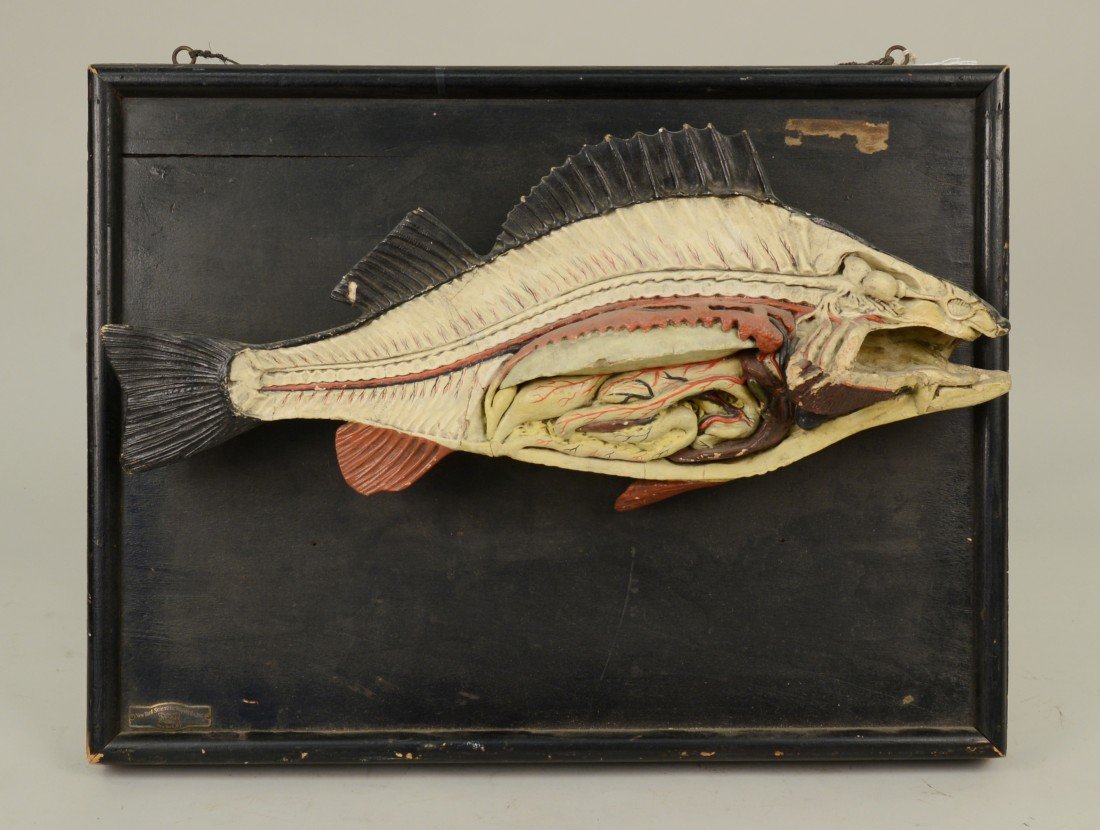 COMPOSITION CROSS SECTION OF A FISH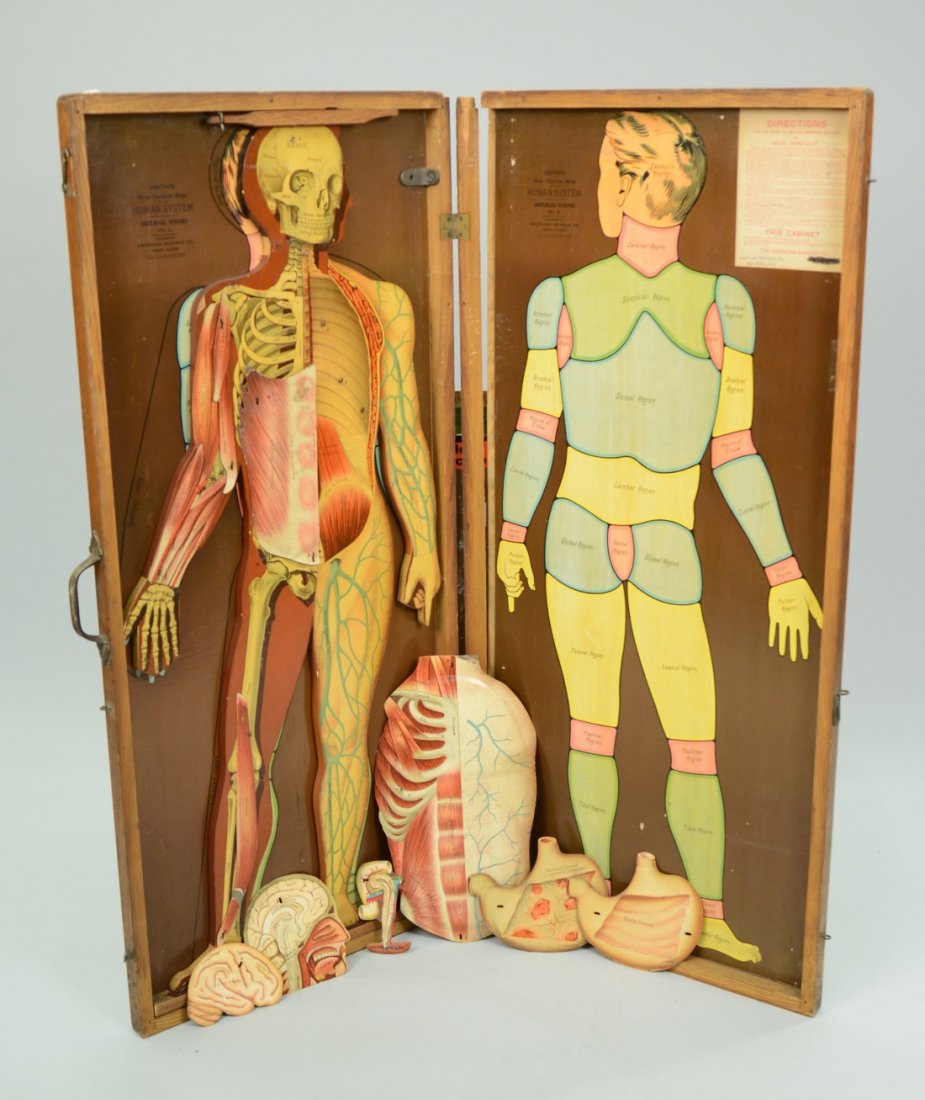 SMITH'S NEW OUTLINE MAP OF THE HUMAN SYSTEM, ANATOMICAL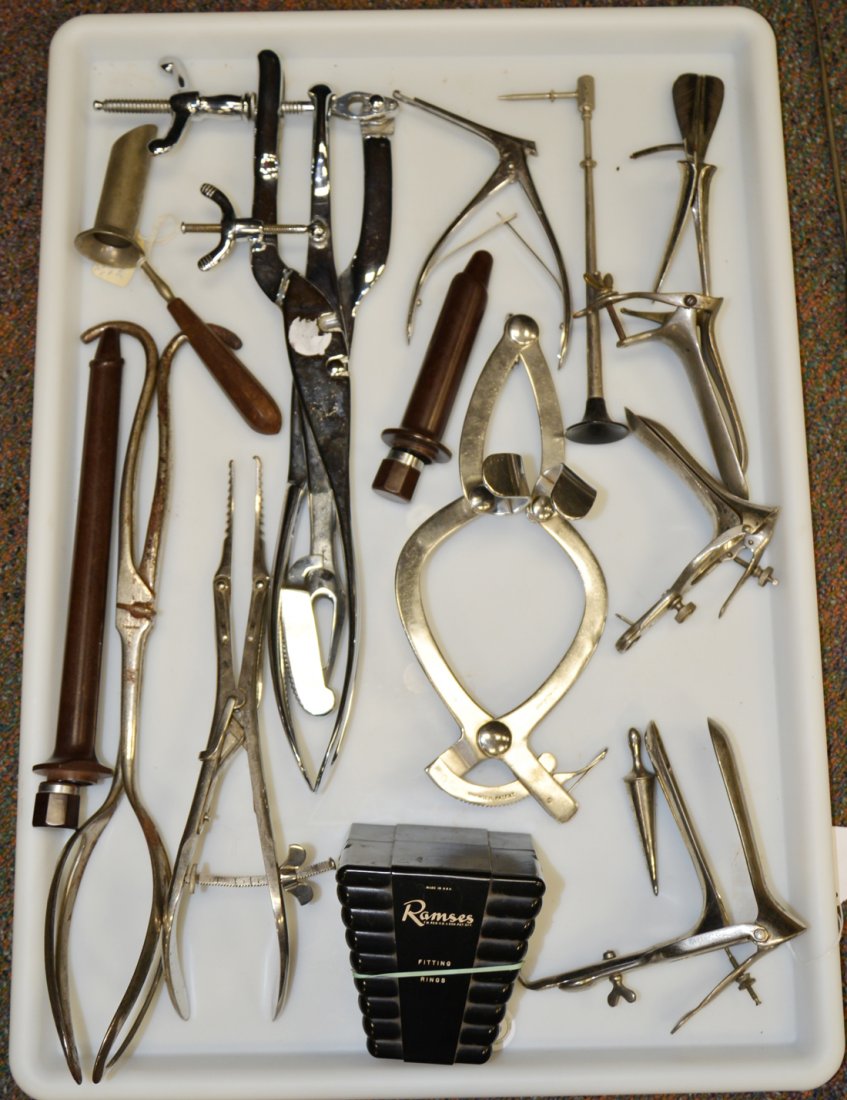 COLLECTION OF MEDICAL TOOLS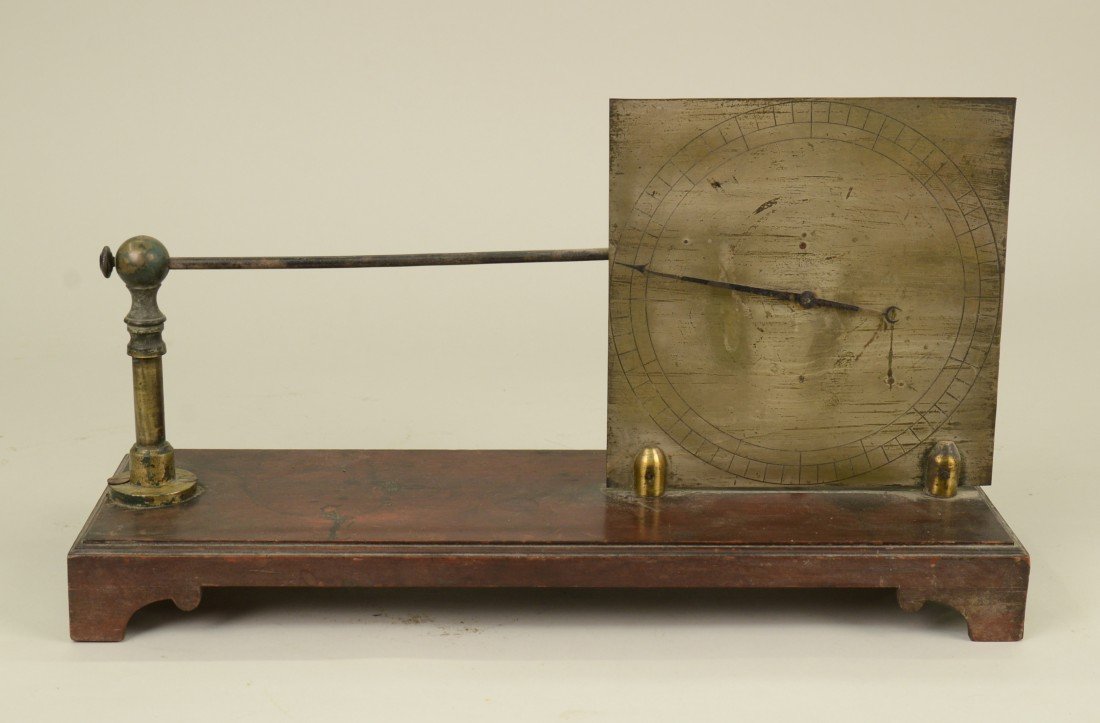 BRASS SCIENTIFIC DEMONSTRATION APPARATUS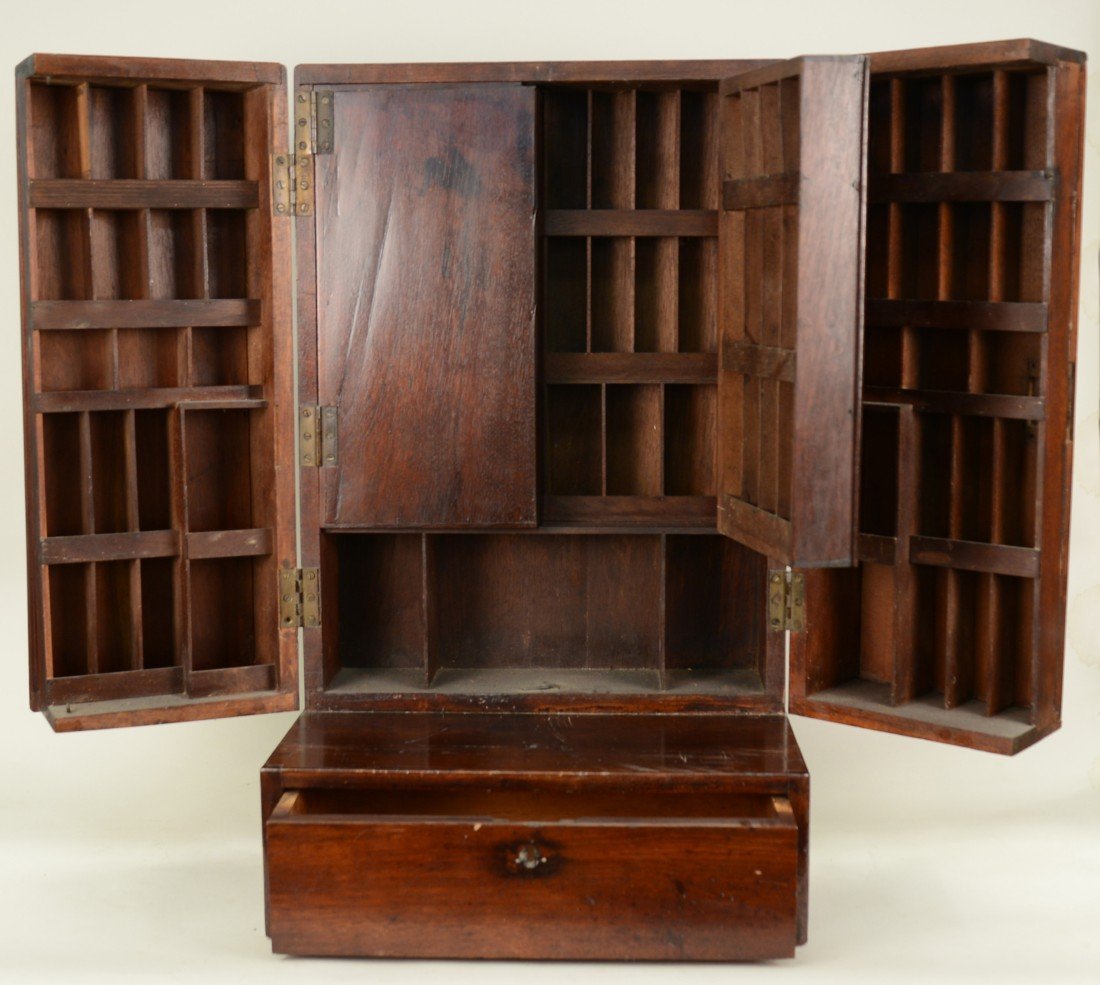 MAHOGANY APOTHECARY CABINET, 19th century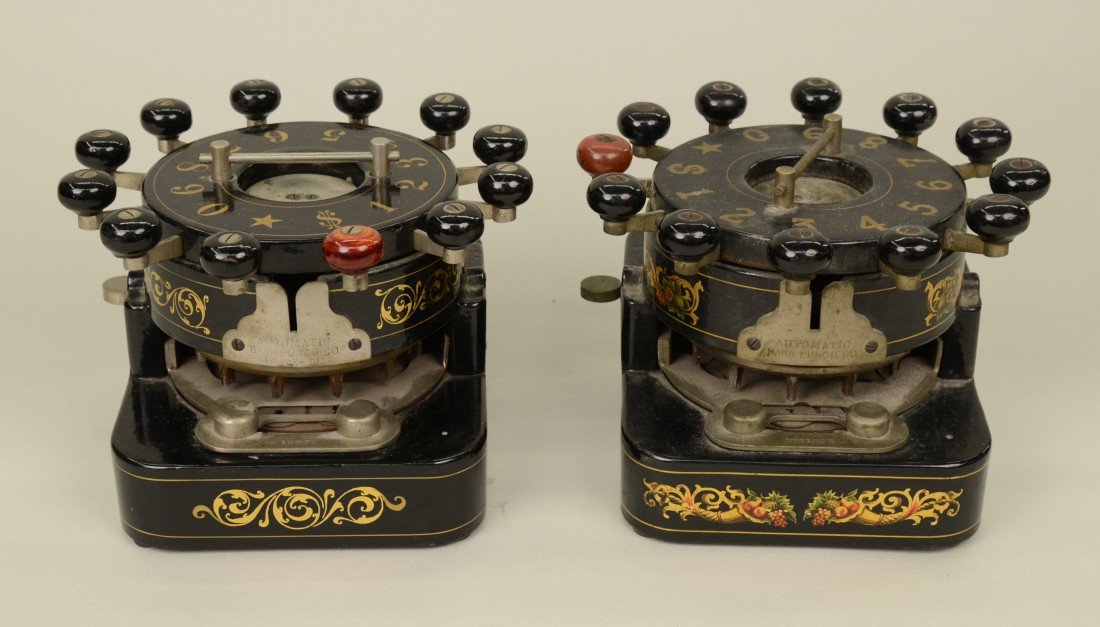 TWO AUTOMATIC BANK PUNCH COMPANY MACHINES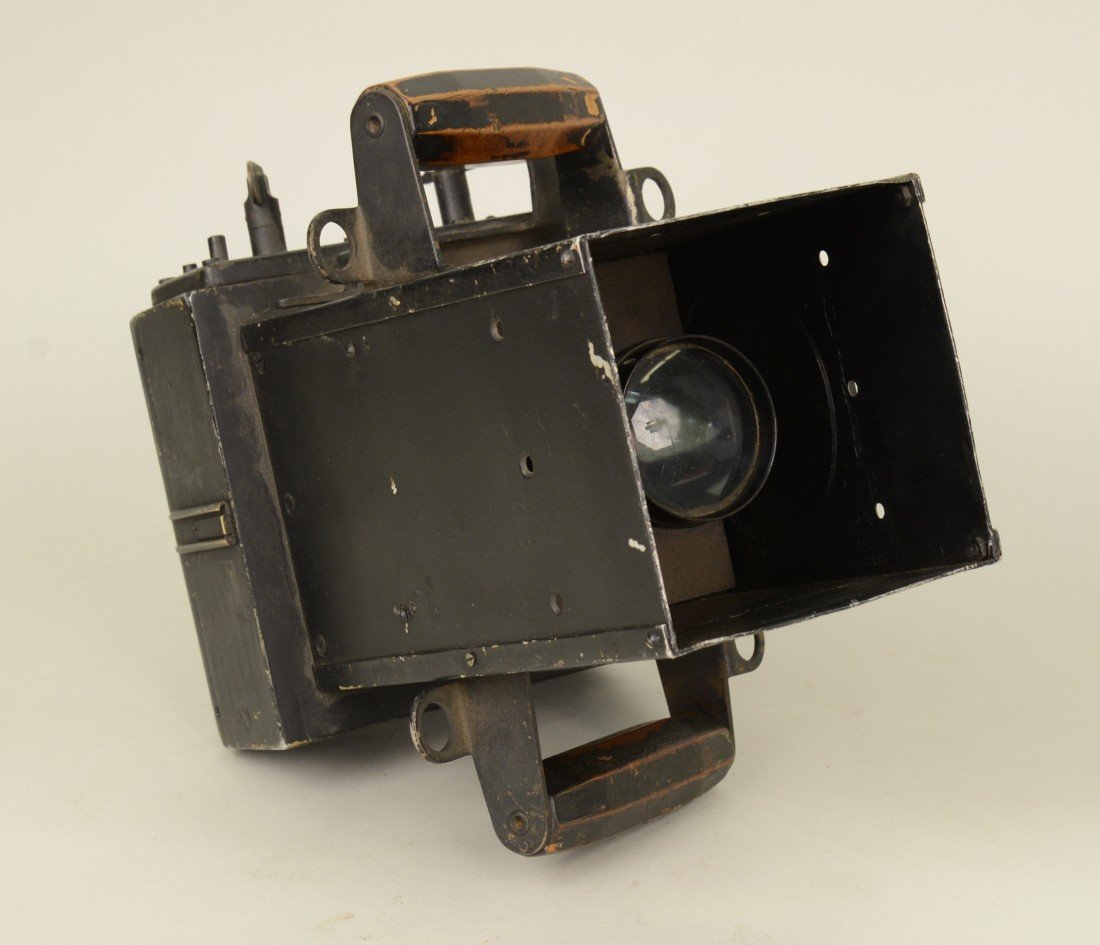 FOLMER & SCHWING AERO CAMERA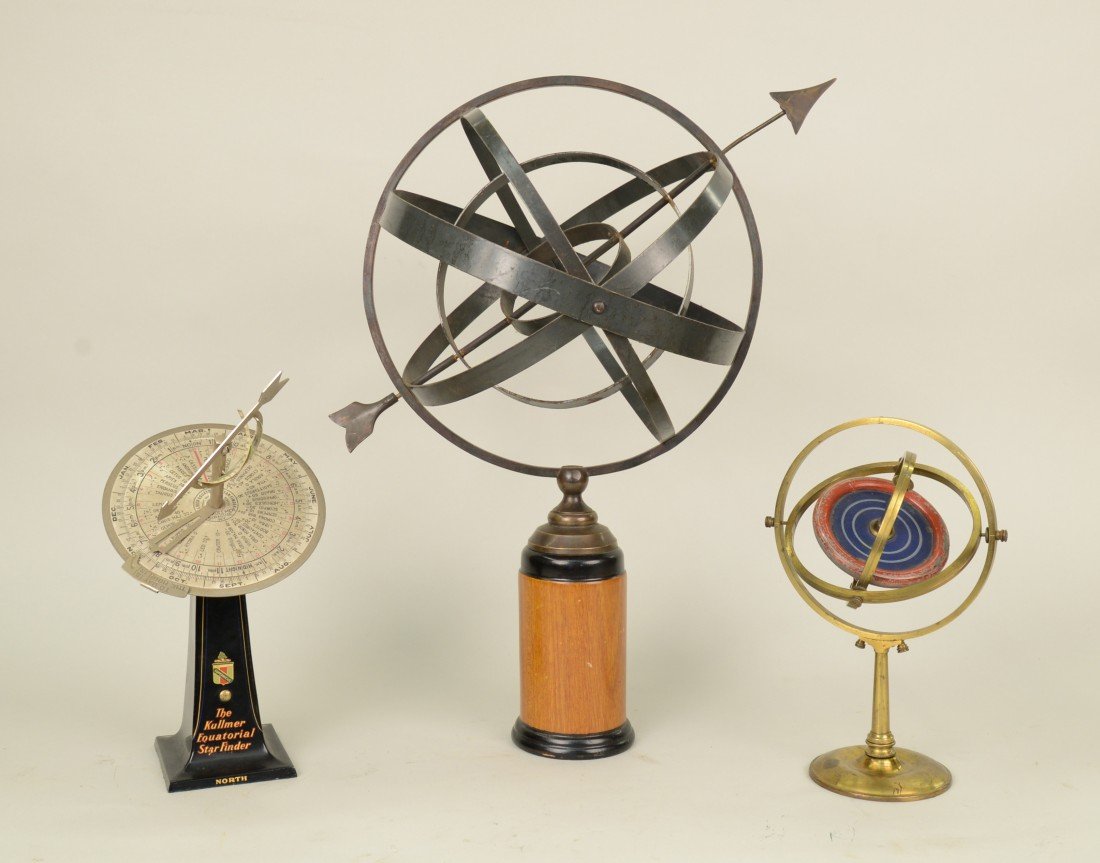 THE KULLMER EQUATORIAL STAR FINDER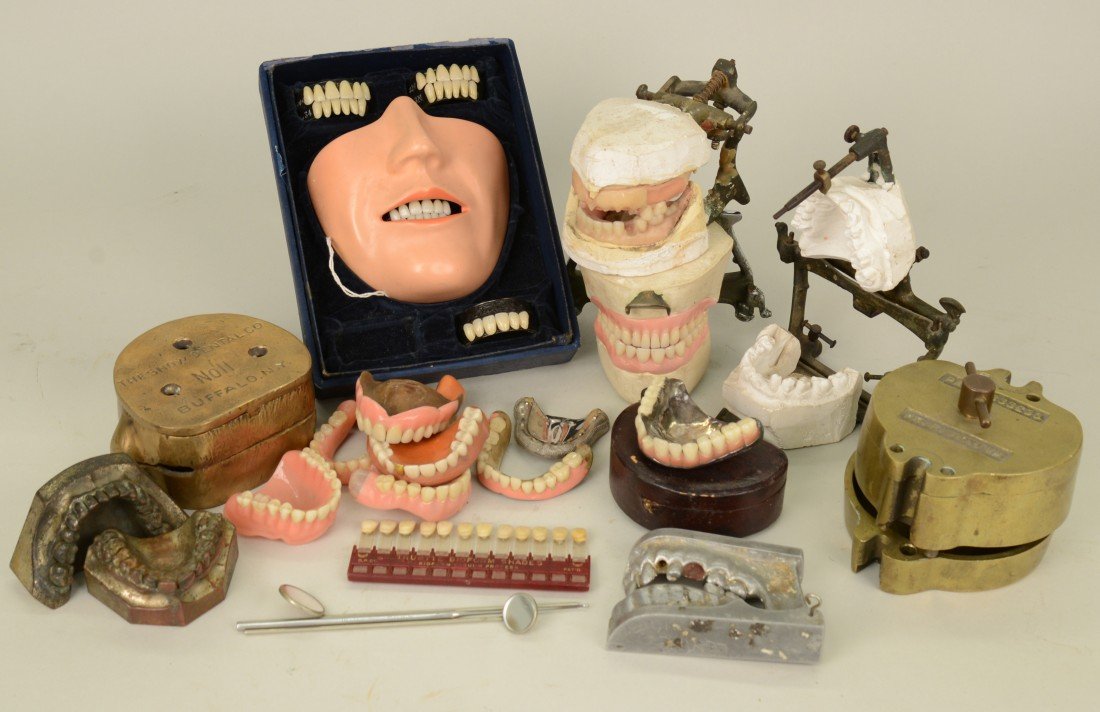 BOX LOT OF DENTAL MOLDS, TOOLS AND OTHER RELATED ITEMS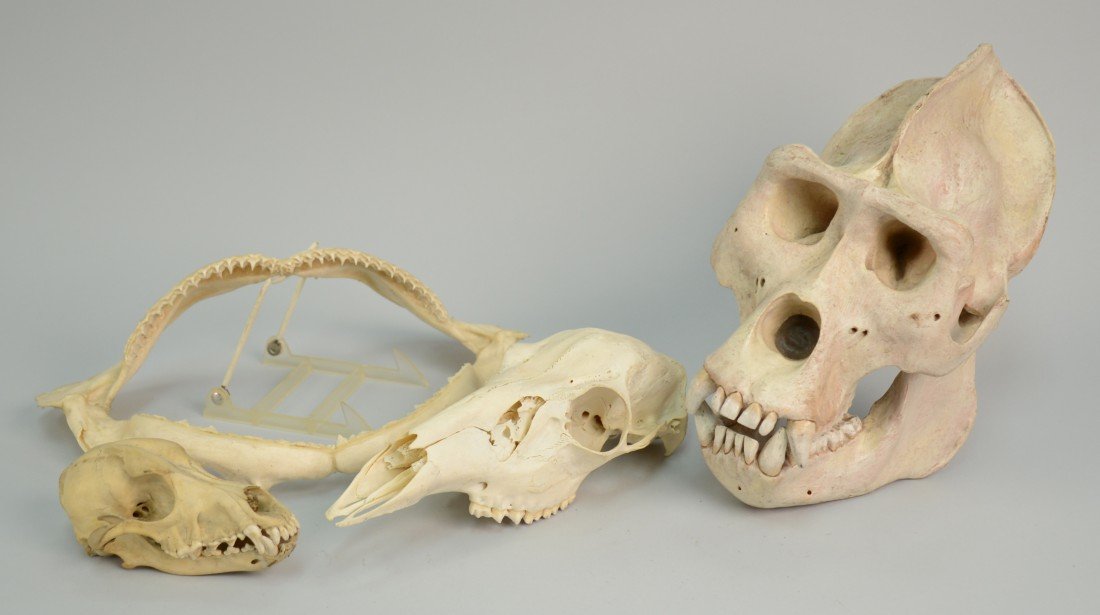 COMPOSITION APE SKULL; together with a SHARK'S JAW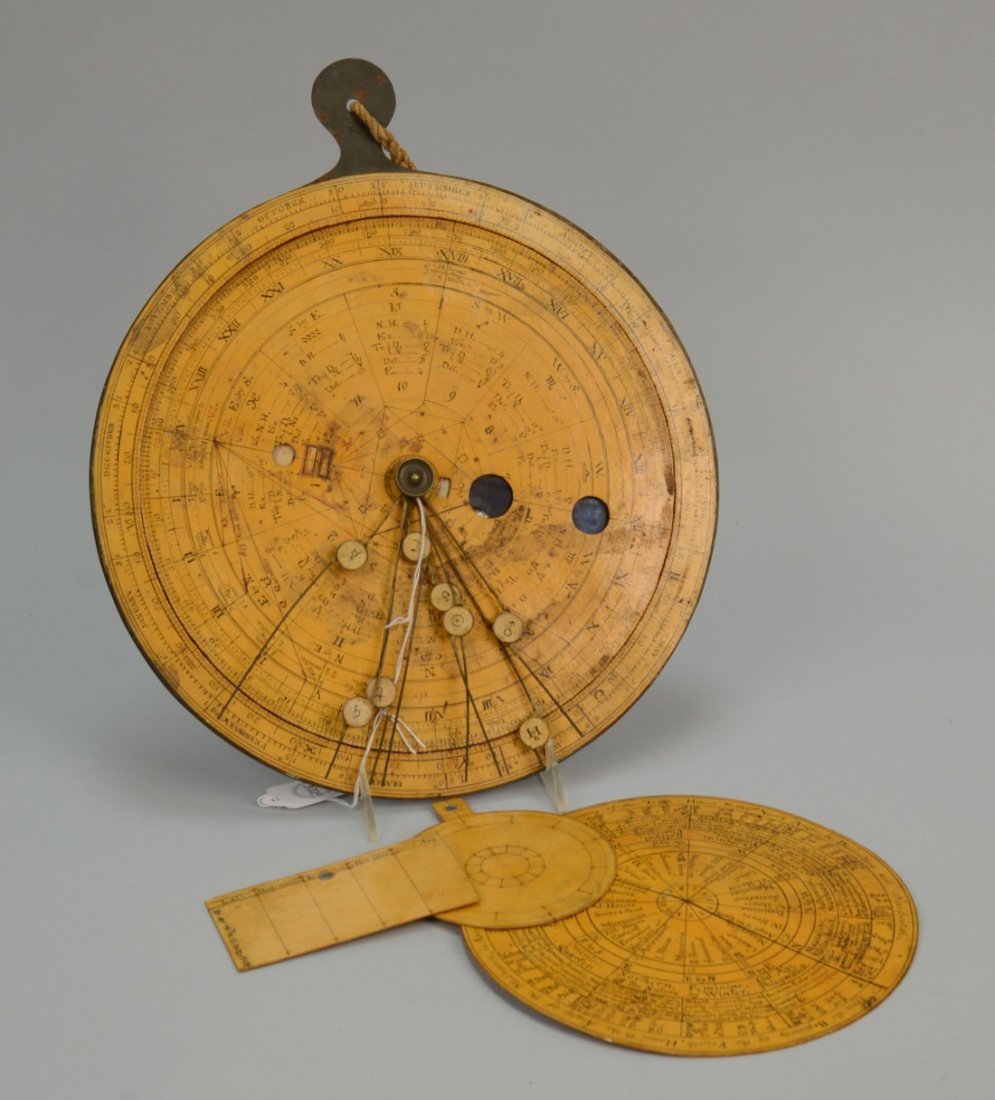 COLLECTION OF ASTRONOMICAL ITEMS
to be continued ...