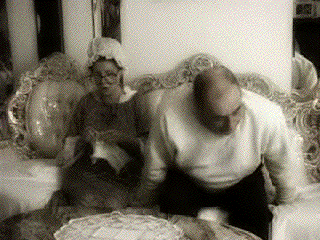 DELIVERED
Screenings:

* Delivered was shown on "video i" PBS July 19th 2004. Showcasing diverse documentaries, dramas and experimental films, video i features offerings from the exciting world of independent filmmakers. Hosted by Blanche Araj Shaheen.
!!International Festival of Cinema and Technology's 2004 World Tour!!:
WINNER : BEST COMEDY SHORT!
RUNNER UP: BEST SHORT FILM!
* International Festival of Cinema and Technology's 2004 World Tour: New York, New York- March 2004 Sunday February 29th, 2004 Remote Lounge Screening Room, 327 E Bowery Street 10:45pm Toronto, Ontario- April 2004 (Premiere) Saturday April 10th, 2004 Canadian Broadcast Centre, The Rivoli, and the Innis Town Hall 4:00pm
Sydney, Australia- July 2004 (Premiere)

* New York International Independent Film & Video Festival, April. 7th at 6:00 PM, 2003 Village East Cinemas 181 2nd Ave at 12th St , NYC

* Newport Beach Film Festival , April 7th at 6:00 PM, 2003 Lido Theater Newport Beach, CA

* Apollo Cinema Short Film Distribution, Dec. 2002, Delivered signs distribution deal.

* Los Angeles International Short Film Festival , Oct. 15-20, 2002 ArcLight, Hollywood - Los Angeles Film School
* Silver Lake Film Festival, Sept. 12-21, 2002, Loss Angeles, California.

* The 20,000 Leagues Under the Industry Film Festival, Aug. 16-18, 2002, Waterloo, Cleveland.
* Bare Bones International Film Festival, April 16-21, 2002, Muskogee, Oklahoma. Delivered premiered April 21 and was nominated for the Grand Jury Award.
___________________________________________ • ___________________________________________