| | |
| --- | --- |
| |  Romeyn de Hooghe (Dutch 1645-1708) |
Please inquire for available works
| | | |
| --- | --- | --- |
| | The etchings of  Romeyn de Hooghe (Dutch 1645-1708) were featured at THE METRO SHOW, JANUARY 24-27, 2013 AT THE METROPOLITAN PAVILION, 125 WEST 18TH STREET NYC NY. | |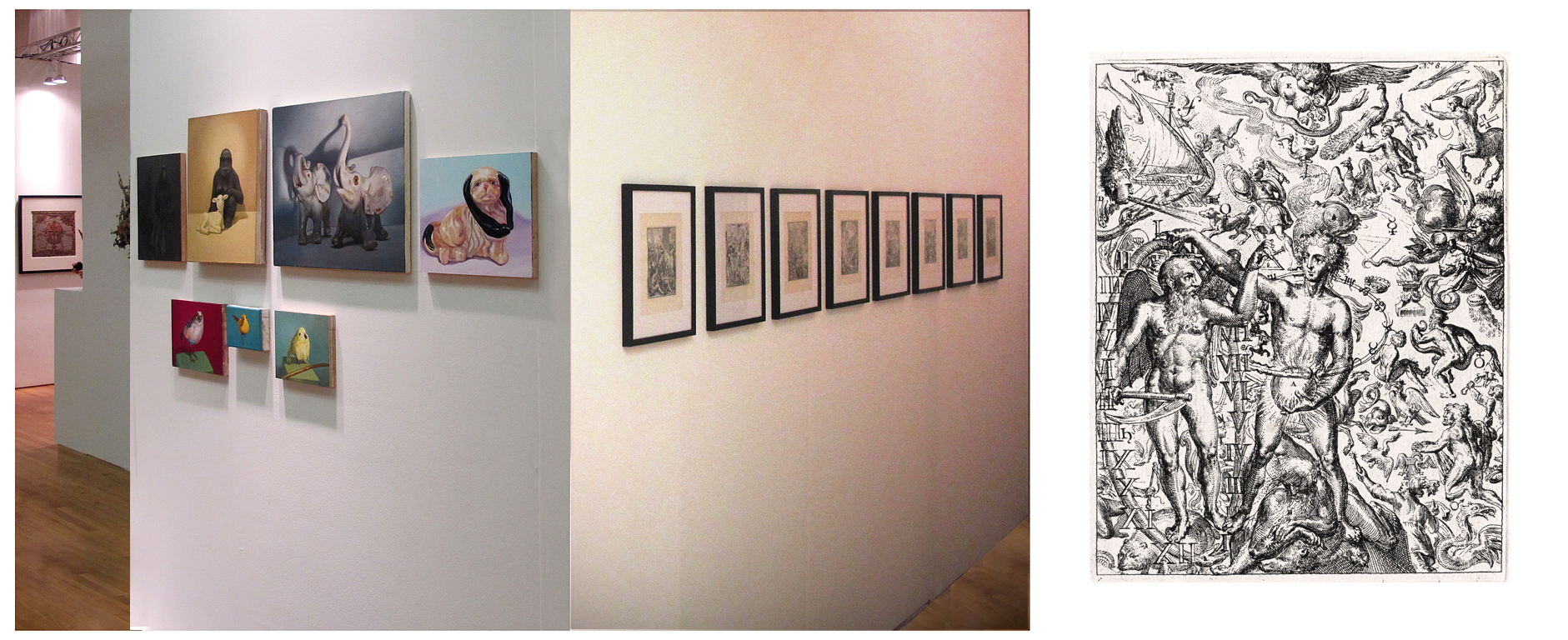 works by Charles Dellschau, Limor Gasko, Romeyn de Hooghe Metro Show 2013.
The engraved plates originate from: 'Hieroglyphica of Merkbeelden der oude volkeren: namentlyk Egyptenaren, Chaldeeuwen ...', translation: Hyroglyphics or symbols of ancient people: namely Egyptians, Chaldeans...., by Romeyn de Hooghe, edited by Arn. Henr. Westerhovius and published in Amsterdam by Joris van der Oude, 1735. This is a scholarly iconology of classical mythology and Christian symbolism written and illustrated by de Hooghe. The work was published 25 years after the author's death.

Artist and engraver Romeyn de Hooghe was an important and prolific artist of the late Baroque period. He is best known for political caricatures of Louis XIV and propagandistic prints supporting William of Orange. He also illustrated books, and his illustrations can be found in some of the most important texts of his period.
click images for larger view.
full album is on FACEBOOK here