| | | |
| --- | --- | --- |
| | Andreas Cellarius (c. 1596 – 1665) | |
Please inquire for available works
| | |
| --- | --- |
| Andreas Cellarius (c. 1596 – 1665) was a Dutch-German cartographer, best kown for his Harmonia Macrocosmica, widely regarded as history's most beautiful Star Atlas, published in Amsterdam post humously in 1708. | |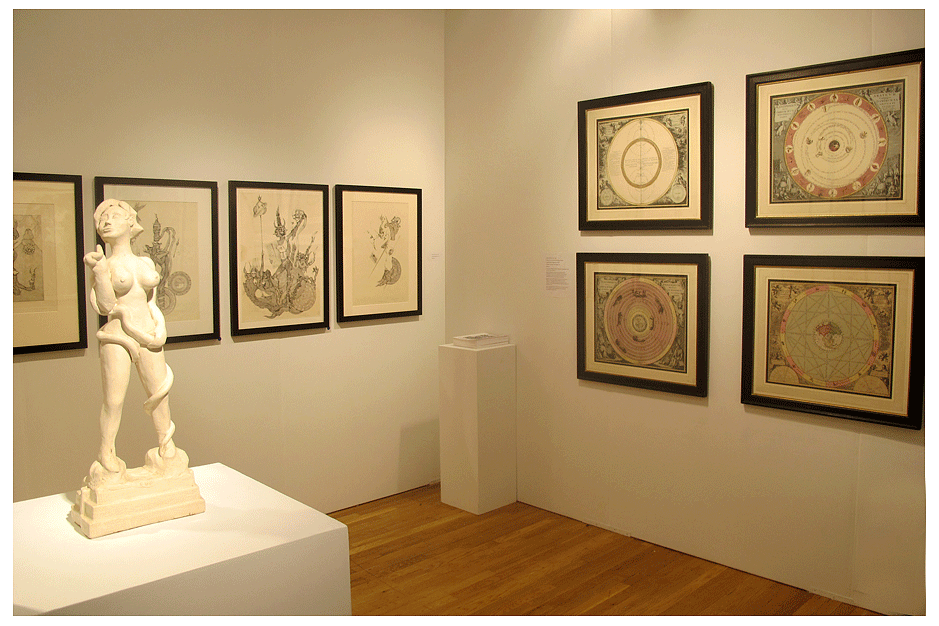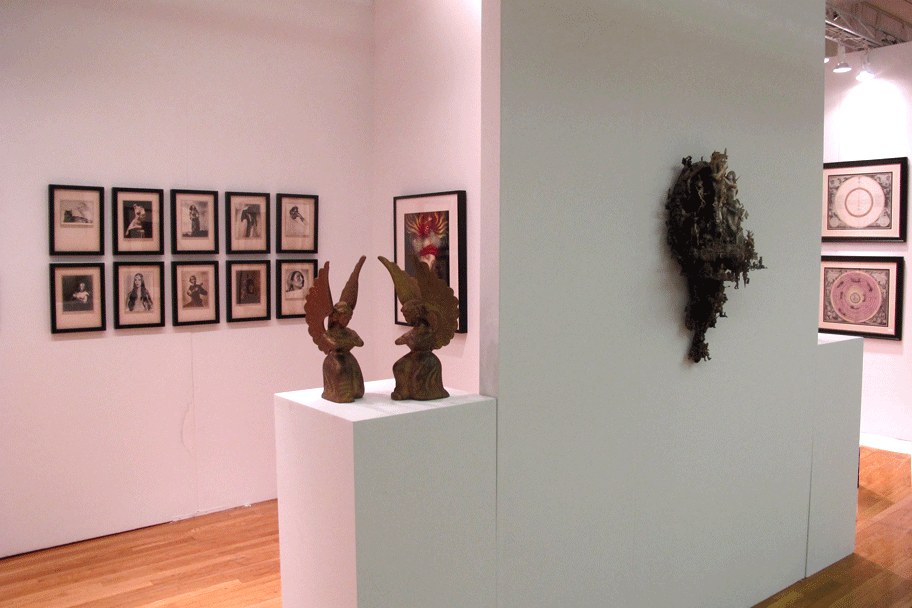 L: Left to right: Herman Finney "Eve" plaster sculpture, works by Darcilio Lima, four star maps by Andreas Cellarius. The Metro Show NYC 2013
R: Left to right: WIlliam Mortensen, Oddfellow Angels, Sonya Fu, Kris Kuksi, Andreas Cellarius. The Metro Show NYC 2013
available images in the edition are hand colored differently, please inquire for available works.
The Dutch-German mathematician and cosmographer Andreas Cellarius is well known to map historians and historians of astronomy as the author of the Harmonia Macrocosmica (first published in 1660), a folio-sized work that is commonly regarded to be one of the most spectacular cosmographical atlases that was published in the second half of the seventeenth century.
Until recently nearly nothing was known about the life and background of Andreas Cellarius, who, on the title page of the Harmonia Macrocosmica, identified himself as the rector (headmaster) of the Latin School at Hoorn (a town to the north-east of Amsterdam). He further stated that he came from the German Rhineland area known as the Pfaltz, but neither the town or the year of his birth were known, nor when and where he died. Recent research in the municipal archives of Amsterdam, Hoorn and The Hague has now made it possible to provide the following sketch of his life and career.
His best known work, the Harmonia Macrocosmica, was published in 1660 (a reprint was issued in 1661) by the Amsterdam publisher Johannes Janssonius(1588-1664) as a cosmographical supplement to his Atlas Novus. Andreas Cellarius had already started working on this atlas before 1647 and intended it to be a historical introduction for a two-volume treatise on cosmography but the second part was never published.
The plates of his Harmonia Macrocosmica were reprinted (without the Latin commentary) in 1708 by the Amsterdam publishers Gerard Valk (1651/52-1726) and Petrus Schenk the Younger (1660-1711).